Gerbe Honoured By Masterton Nod
Nathan Gerbe's tenacity & dedication to his game and his relationship with his wife Brennan have helped him forge a strong and rewarding career in the NHL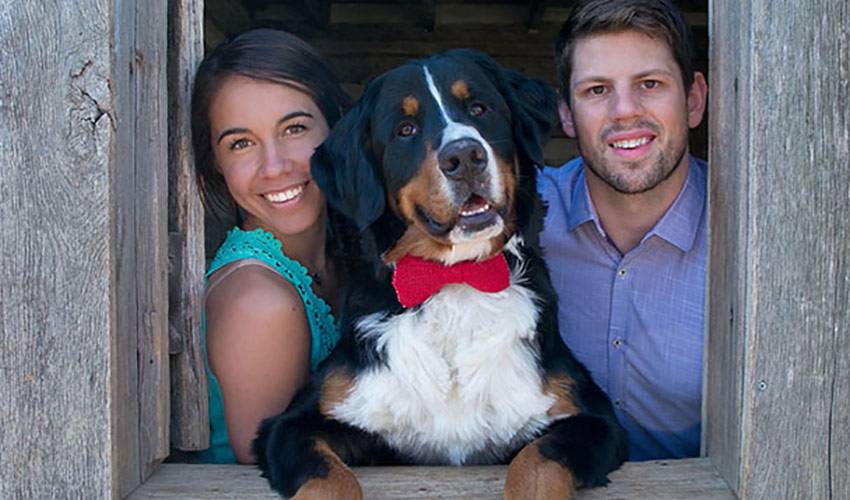 Nice guys don't always finish first. But, some, like Nathan Gerbe, are recognized for their ability to persevere when the odds are stacked against them.
His team won't be making the playoffs this season and he won't surpass any career offensive marks. Yet, in a campaign that isn't distinguished by any notable team or individual accomplishments, there is a measure of satisfaction for the determined centreman from Oxford, Michigan.
When the nominees for the NHL's Bill Masterton Trophy (Masterton, who played for the Minnesota North Stars, died in 1968, after suffering head injuries during a game) were recently announced, Carolina Hurricanes' Gerbe was both delighted and humbled to see his name on the list.
Awarded annually to the NHL player who best exemplifies the qualities of perseverance, sportsmanship, and dedication to the game, the Masterton winner is selected by a poll of the Professional Hockey Writers' Association after each team nominates one player in competition.
"Being nominated for the Masterton Award is one of the highest honours anyone could give me," said Gerbe. "Perseverance, sportsmanship and dedication are all qualities I strive to live by every day. The past winners of the Masterton are all guys I look up to and it is humbling to be considered for this award with all of my fellow nominees."
The 27-year-old is certainly deserving of such consideration.
Nearly two years ago, the Buffalo Sabres cut Gerbe loose, buying out his contract, making him a free agent.
There was also a time, also not so long ago, when he was battling a back injury, one serious enough to put his hockey career in jeopardy.
Simple tasks, like dressing himself, were a painful struggle.
"My wife, Brennan, has been a major part of our success," praised Gerbe. "She has been a constant support for me in our home, on the ice, and out in the community. Whether it was dressing me when I couldn't or just listening to my frustrations, she has been there through the most challenging times in my career. It's easy to be dedicated with her by my side."
"There are so many things I am proud of when it comes to Nathan as a person," said Brennan. "Heart is the word I would use to describe what I am most proud of. Heart is a broad word, but can be subcategorized as hard work, 110 per cent, love, commitment, and an undying need to persevere and succeed."
In 2013, 23 days after being put on waivers, Gerbe signed a one-year contract with Carolina.
He responded with 16 goals and 31 points in 2013-14, his first season with the Hurricanes.
The former 142nd overall pick in 2005 won't reach those numbers this season. But, his solid two-way play has made him a valued member of a club that will set their sights on securing a playoff spot in 2015-16.
Brennan knows just what to expect from her husband.
"Everything that Nathan does is done with heart," she said. "I am so proud of every single thing he has done in his life because of the obstacles he has faced and how much he has had to overcome."
Precisely the type of player, and person, that should find his name on the Masterton Award list.