Gryba Gets His Birthday Wish
Sens defenceman Eric Gryba turns 27 on Tuesday and to celebrate he and his teammates will hit the ice in Montreal to start the 2015 Stanley Cup Playoffs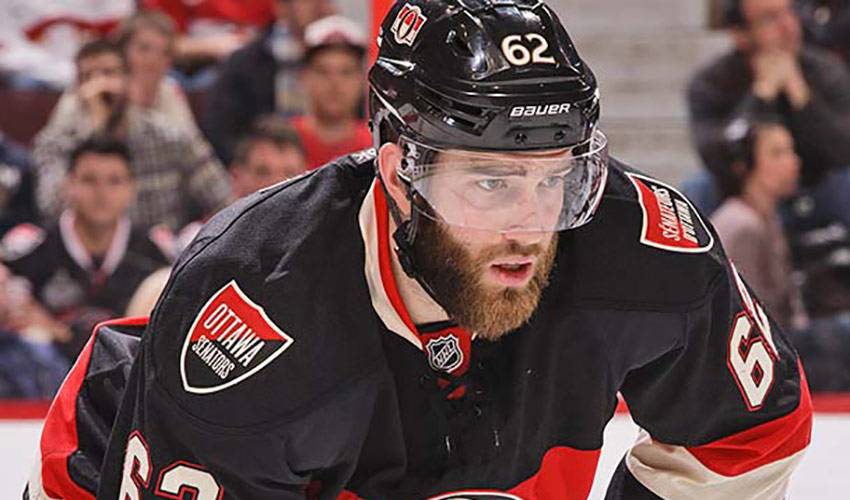 As far as early birthday gifts go, Ottawa defenceman Eric Gryba (@grybes02) will tell you nothing beats a spot in the Stanley Cup Playoffs
Set to turn 27 on April 14, the Saskatoon-born Gryba isn't preoccupied with thoughts of blowing out candles on a cake or unwrapping gifts on Tuesday.
After all, clinching a post-season berth on the final day of the NHL season is pretty tough to match.
"This is by far the best birthday present I have ever received," Gryba told NHLPA.com just after arriving home on Saturday from Philadelphia.
Down and seemingly out of the playoff hunt just two months ago, the Senators, needing just a point against the Flyers in what was both teams' curtain-closing game, won 3-1 and with it, secured their place in the Eastern Conference playoffs.
Just how good was Ottawa when they needed to be? They finished 23-4-4 over their final 31 games, riding the wave of goaltender Andrew Hammond, dubbed "The Hamburglar," to earn the chance to play for the Stanley Cup.
"We were able to achieve this incredible feat because everybody bought into the system and everybody trusted one another to do their job," said Gryba. "The emergence of Andrew Hammond didn't hurt either."
The American Hockey League goaltender went from relative unknown to front-page stardom, sporting a sparkling 20-1-2 record when he was recalled in the second half of the season.
Fourteen points out of the playoffs on February 10, Ottawa methodically clawed their way back into the post-season picture. After Game No. 82 of the regular season schedule, they headed home from the Keystone State to a boisterous gathering of fans.
"The support has been nothing short of spectacular," noted Gryba, who played four seasons with Boston University from 2006-2010. "When we landed, there must have been a thousand screaming fans showing their support and excitement. There were also 12,000 or so fans at Canadian Tire Centre (Ottawa's home arena) watching the game."
It will be an even wilder scene on April 19, Game Three of the Senators' opening-round matchup with the Montreal Canadiens. The first two games of the series are slated for April 15th and April 17th in Montreal.
"I'm proud that the guys never cared that the odds were stacked against us," said Gryba, the 68th overall pick of the Senators in 2006. "We just constantly bought in and made a commitment to win every night."
Stay with NHLPA.com throughout the 2015 Stanley Cup Playoffs to read more about your favourite Players as they chase their dream of hoisting the Stanley Cup!