Jack Johnson Makes It Right With "I'm Sorry" Cookies
How do you apologize to your teammate after accidentally hitting him in the face with a puck? If you're Jack Johnson, you hide baked goods in their locker.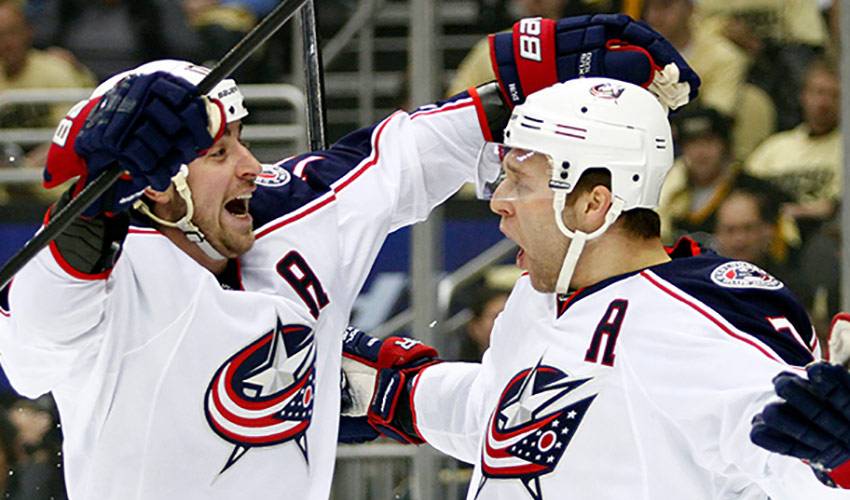 In the final minutes and the ensuing aftermath of the Columbus Blue Jackets' 2-1 overtime victory over the Washington Capitals, teammates Jack Johnson and Brandon Dubinsky reminded fans why NHL hockey players are the toughest, and some of the most compassionate, athletes around.
Late in the game, Johnson attempted to sail the puck into the offensive zone, hitting Dubinsky in the mouth and nose forcing him to the bench with a bloodied face. Without missing a shift, Dubinsky came back to win the overtime faceoff that led to the game-winning goal.
He then immediately headed to dressing room for three stiches in his top lip and a few cracks to realign his nose.
Johnson apologized for the accident, but wanted to go the extra mile to let his teammate know how badly he felt about it, so he brought some homemade cookies to the rink and placed them in Dubinsky's locker for him to find. Now that's a sweet play.