Brodziak's Draft Day Fishing Trip
While players and their families attended the 2003 NHL Entry Draft, a then 19-year-old Kyle Brodziak was literally miles away, wishing he had four-wheel drive on a fruitless fishing trip.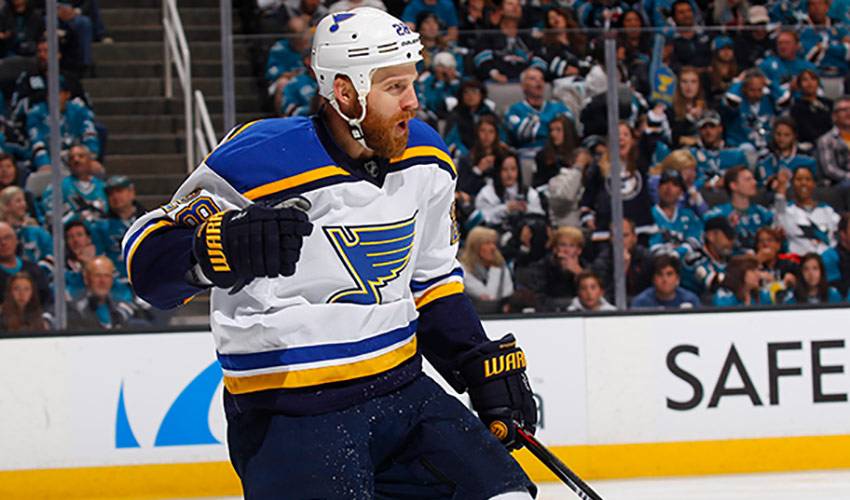 Rainy driving. A remote fishing spot. No bites. Stuck in the mud.
It was anything but a typical NHL Draft day experience, but there was one silver lining for Kyle Brodziak.
While players and their families filled the Gaylord Entertainment Center (now known as Bridgestone Arena) on a Saturday in Nashville, hopeful of hearing their names called at the 2003 NHL Entry Draft, a then 19-year-old forward was miles away, literally, in a very different setting.
He wasn't wearing a suit and tie with polished shoes either. Instead, Brodziak, over 2,300 miles northwest of Tennessee on that June 21 day, was dressed in fishing gear, hoping to snag a prized catch in a remote part of northern Alberta.
"It's a pretty funny story," started Brodziak. "What happened was that we pretty much got rained out the whole weekend. We drove in either Thursday late night or Friday. It was raining the whole way. At that time, I had a two-wheel drive truck, pulling a pretty heavy boat. Sure enough – we had to take some back roads out in the bush – we struggled a bit getting to the campsite."
Things didn't get better, not even marginally, once the hopeful anglers reached their destination.
"After we got there, we were sleeping in a tent," recalled the Moose Jaw Warriors alum, who recorded 62 points in 2002-03 leading up to the draft.
"So, we were pretty much wet the whole weekend. The tent didn't keep the water out that well. I think we fished for a couple hours one day, got a little too wet, headed back to camp and tried to stay as dry as possible for the weekend."
Come Sunday, Brodziak and his pals began the trek home, no fish in tow and no word on his NHL future.
What else could go wrong on a lost weekend? The answer came within minutes of their departure.
"When we were leaving, we had to drive up a hill," recalled Brodziak. "And of course we get stuck. With the two-wheel drive, there was no way we were making it up that hill. We got lucky that the park warden was coming down it, just as we got stuck. He had a pretty heavy-duty truck and helped us."
Almost mercifully, there was finally some good news. Great news, in fact.
"I'm trying to think – I don't even think I owned a cell phone back then," said Brodziak. "Even if I did, we were kind of out in the middle of nowhere. There wouldn't have been any cell service any way. I remember the Sunday morning, we were driving back into civilization and I called my mom. She told me that I had been drafted (214th overall) by the Edmonton Oilers. That was pretty exciting. It was definitely the best part of that weekend by far."
Fast forward to the present and Brodziak has skated in over 700 NHL regular season games, suiting up with Edmonton, the Minnesota Wild, and is now in his second season with the St. Louis Blues.
Certainly not a bad ending to a hockey story that started out in less-than-memorable fashion.
Shark Tale
"The last three summers, I go with a bunch of cousins out to Vancouver from Edmonton at the end of July. We meet up with a couple of other cousins that live out there. Then we drive to the far side of Vancouver Island and spend three days fishing for salmon and halibut. We make a nice little trip out of that.
"The first year we went, we caught a shark, which was pretty cool. I think it was a blue shark. It was about 6-8 feet long, nothing too big. That's probably as crazy as it's been.
"We got it right up to the boat and we saw it there. Our fishing guide cut the line right away. Once we realized it was a shark, it was pretty much get it off there as quick as we can."
Did anyone utter the famous line, "You're gonna need a bigger boat," from the movie Jaws?
"No, no," laughed Brodziak. "At least not that I can remember."