Sidney Crosby Surprises Cancer Patient At Morning Skate
24-year-old Grant Chupinka thought he was getting a Penguins jersey, but ended up getting so much more.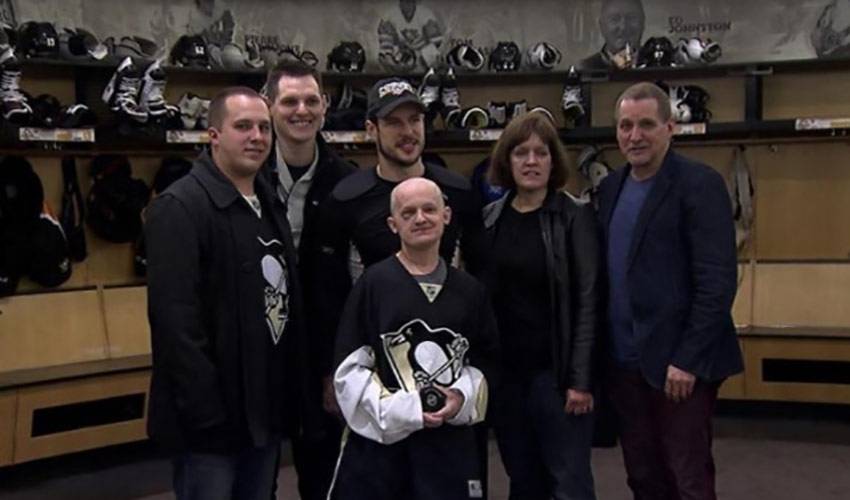 On Monday morning, 24-year-old Grant Chupinka, a cancer patient, left the hospital after receiving positive news from his doctor that his tumor was shrinking.
To celebrate, his parents took him to PPG Paints Arena in Pittsburgh so Grant could take in the Penguins' morning skate and pick-up a jersey at the rink. He ended up chatting with goaltender Matt Murray while he was there before Sidney Crosby came up and surprised the Chupinka family and stayed for a visit.
They toured the locker room, chatted about fantasy hockey and Crosby surprised Grant with a signed puck and stick to go with his autographed jersey.
"It was really awesome," said Kim (Grant's mom). "He wasn't expecting this. It's just a joy to see him so excited."
Full story at NHL.com