Family ties and an NHL dream realized
The biggest assist in Lee Stempniak's hockey career won't be found on the game sheet.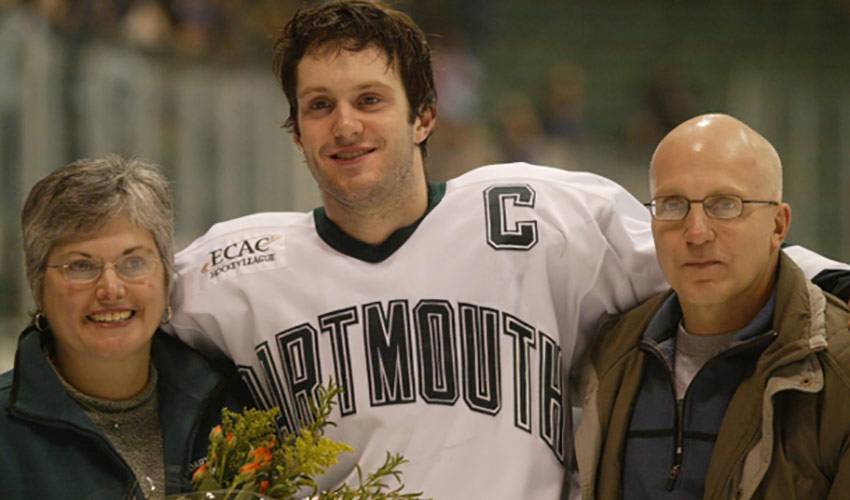 The biggest assist in Lee Stempniak's hockey career won't be found on the game sheet.
It would have been understandable if Larry Stempniak wanted to do something for himself after a day's work that began before sunrise. But he never did. Carla Stempniak could have been forgiven for missing out on some of her son's evening games because of work commitments. But she never did.
Even after nearly 850 regular season NHL games, their son, Lee, has never forgotten what that all meant.
Growing up in West Seneca, New York, a town of 44,711 (according to a 2010 census report) people that's a shade over a 15-minute drive from Buffalo, Lee Stempniak developed a passion for all things hockey at an early age.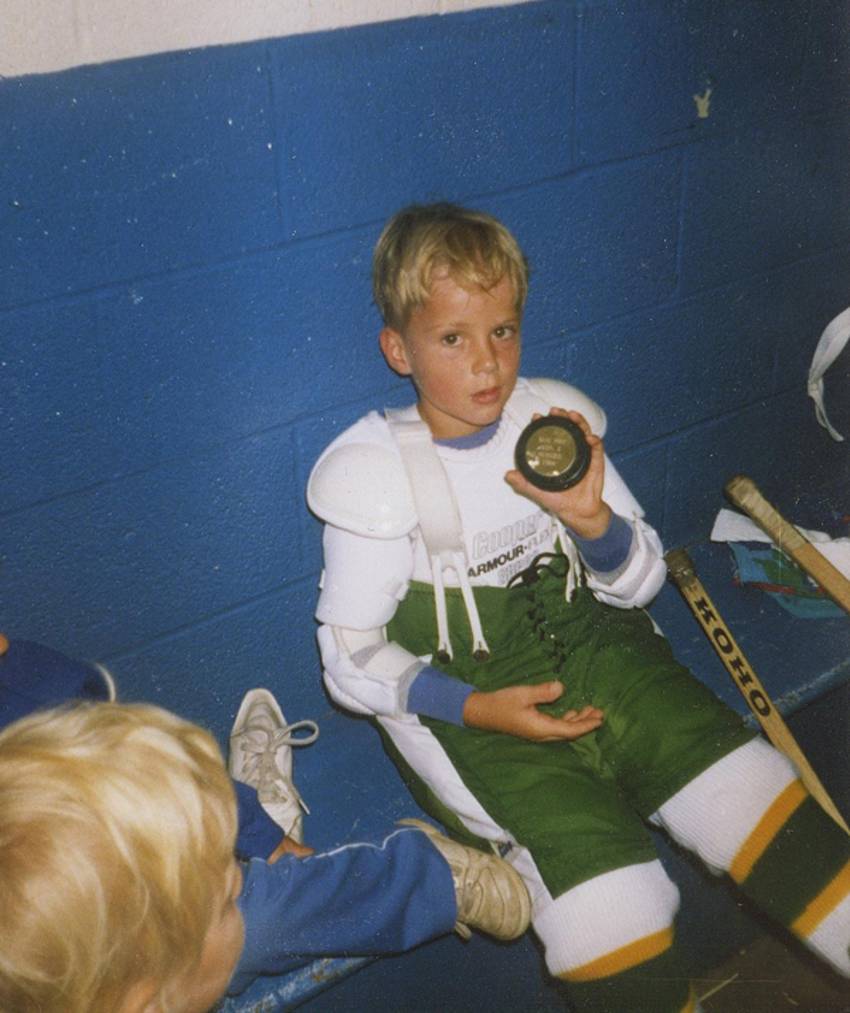 He played baseball up until high school and enjoyed a round of golf with his buddies, but hockey was always his first love.
His parents made sure Lee and his brother, Jay, two and a half years his junior, were never late to practice, had the equipment they needed, and understood that finding the right balance between life on the ice and in the classroom was a must.
Sacrifice is a term Stempniak uses often when speaking about his formative years in hockey.
"My dad worked in a factory since he was 18," he said. "He worked on an assembly line at a factory – starting at 6:30 in the morning – where they printed books. I remember every day he'd come home and he'd be covered in ink. But he never complained. Not once. He always had time for his family and he always wanted us to be happy. He did a lot because he wanted my brother and I to play hockey."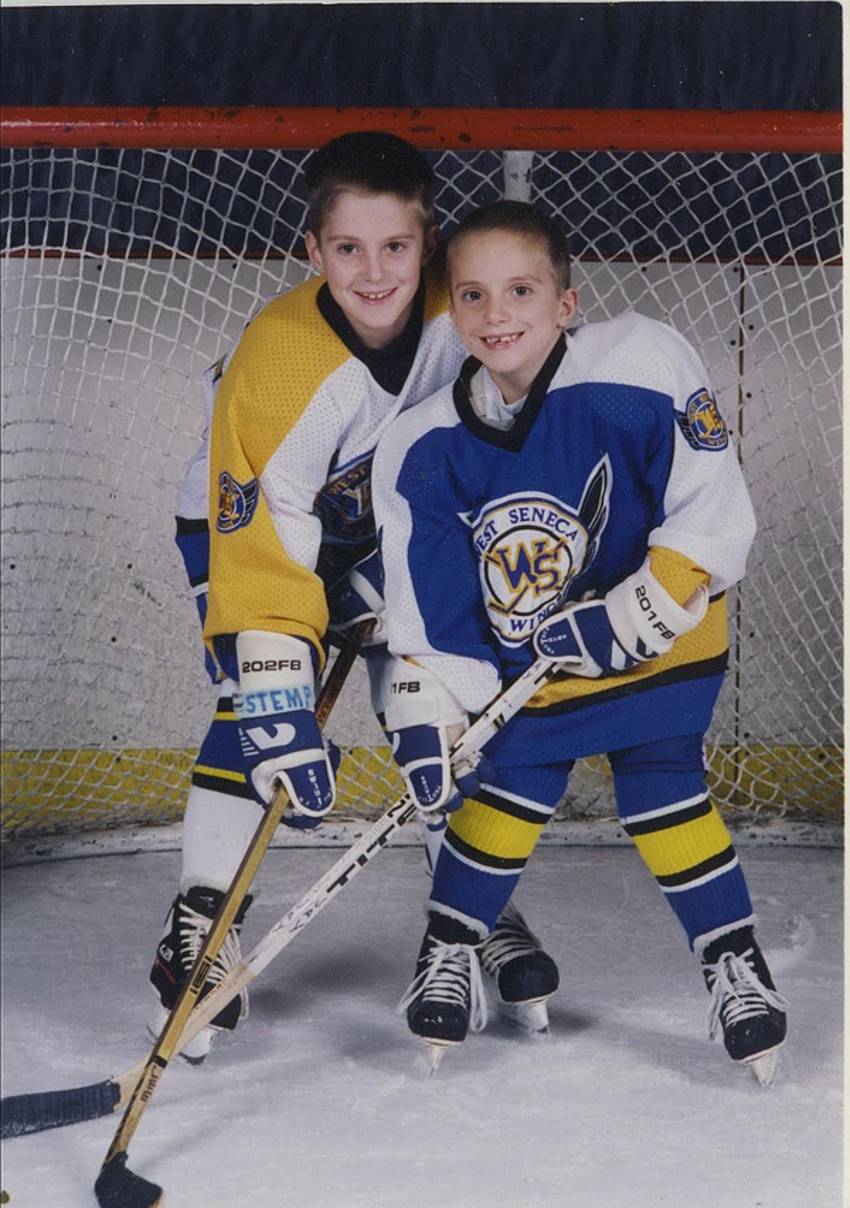 Carla Stempniak still works as a mail clerk at the main Buffalo post office, a 20-minute drive from the house. Her shift begins at 8:30 in the evening and ends at 5:30 in the morning.
"I can remember the times when Jay and I were playing pee wee or bantam hockey and we'd look up in the stands and our mom was there," recalled Lee, whose summer family vacations were often trips to Toronto so the brothers could go to hockey school. "She'd be there to watch from 7:50 until 8:05 – probably catching about seven minutes of actual game time from when the puck dropped – and then be on her way to work. You knew she wanted to be there for the whole game, but just couldn't. But she made sure she could watch some of it. She just wanted to be there for us. And like our dad, she always was."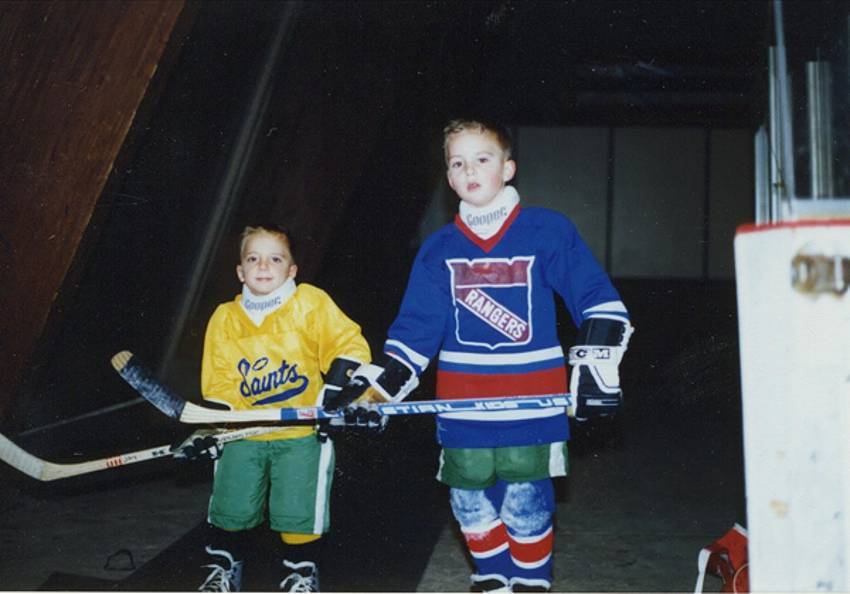 Although his parents weren't in the stands for every one of Lee's 135 career games with Dartmouth College, post-game phone calls were the norm, a chance for everyone to catch up, to talk hockey, home, and anything else.
Despite Stempniak's standout play at the New Hampshire school from the outset, the thought of one day skating in the NHL wasn't always top of mind for the right-winger.
"My parents always stressed the importance of school," said Stempniak, who was a two-time All-American and captained the Big Green during his time at Dartmouth where he majored in economics. "Playing in the NHL wasn't a tangible goal until I was drafted. That's when things changed."
It was the St. Louis Blues who took Lee 148th overall in the 2003 Entry Draft.
Eleven-plus years after his first NHL tally, the veteran forward has scored 193 career goals, recorded 443 points, and played with 10 teams since 2005-06.
"It was something I wrote down as a kid, to hopefully make it to the NHL," said Stempniak. "I also wrote a few school assignments about it, too. But it's when I was drafted when it really became a focus."
The 33-year-old, now part of an upstart Carolina Hurricanes team, hasn't forgotten the values that got him to this point.
He certainly hasn't lost sight of his parents' role in it all.
"I always noticed and appreciated the sacrifices they made for my brother and I," he offered. "I think you truly understand just how much your parents sacrificed for you once you become a parent. It's really opened my eyes as to what my mom and dad did for Jay and I."
*
Lee Stempniak: Need to Know
He worked part-time in the pro shop at the local hockey rink as a kid.
He also worked part-time in the summers at a local pool store with three of his best friends.
He was valedictorian of his senior high school class.
He interned at Goldman Sachs on Wall Street during his junior year at Dartmouth.
He loves books. Some of the latest reads include Hero of the Empire: The Boer War, A Daring Escape, and the Making of Winston Churchill, as well as Valiant Ambition.