Eakin embraces his veteran status and flow
The younger players on the Buffalo Sabres roster can take away hockey and hairstyling advice from veteran Cody Eakin, who 'Best Hair' in the annual NHLPA Player Poll.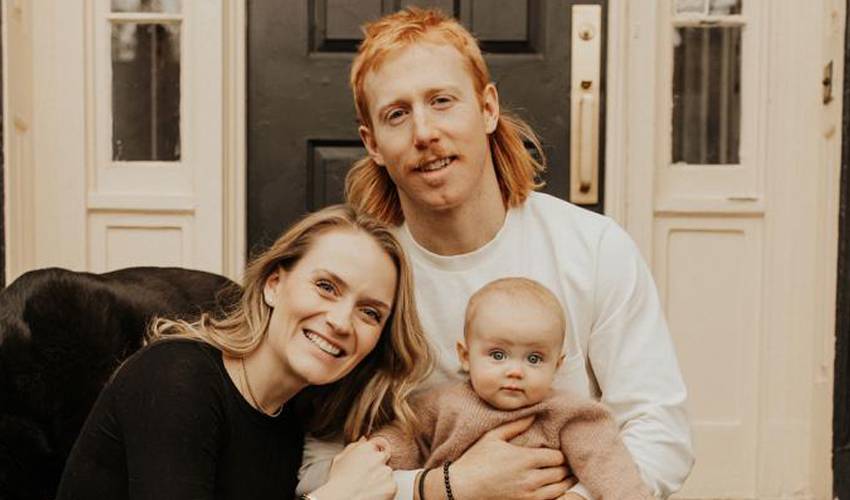 Feature photo courtesy of Cody Eakin
---
Life on and off the ice is much different than he's ever known – but that suits Cody Eakin just fine.
"Things are great, no complaints at all," started Eakin, heading home from a Buffalo Sabres non-game day practice. "I have a lot to be grateful for."
The 30-year-old could have easily been talking about hockey or his home life. In this instance, it's both.
Eakin, in his 11th NHL campaign, is enjoying everything that comes with fatherhood. It's something that has given him a new perspective on a big-league career that recently reached 700 regular-season games.
"Coming home every day – hockey has been my life so long – seeing my one-year-old daughter and realizing she doesn't care how the game went, up or down, good or bad, it gives you a different way at looking at life. She wants something, it's time to listen and give all my attention to her. It's been awesome."
The Eakin clan will soon be four, as the forward and his wife are set to welcome their second child.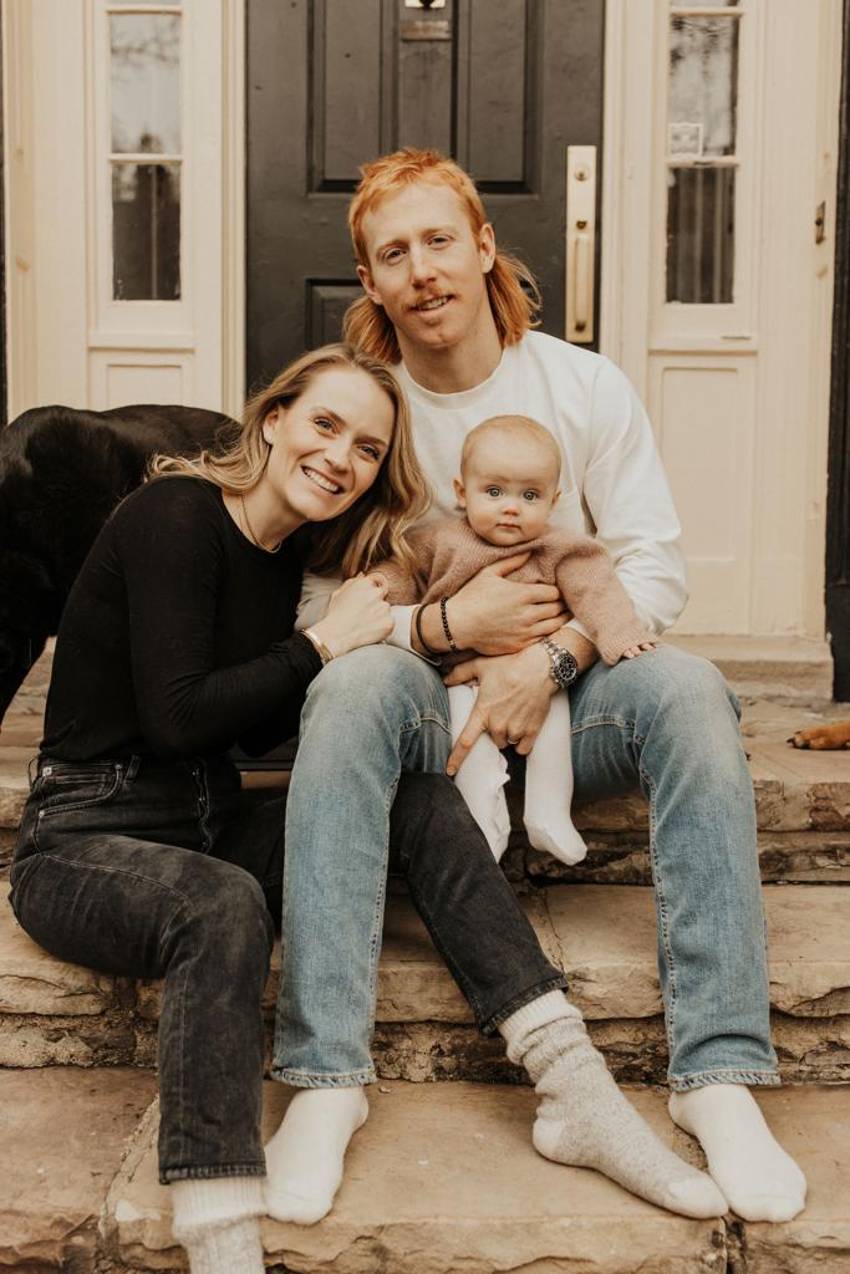 For now, the proud parents are making the most of their lives as a trio.
"Our daughter is just starting to take a couple of steps, kind of balancing without holding anything and then falling down. She has a little pushcart she can maneuver all over the place. Every other day, there's a new word she says and you try and get her to repeat it and she won't say it again. New teeth are coming in, she went over to the piano the other day and started smashing away, there's something new every day – it's all good."
Eakin's hockey life is all good too.
The native of Winnipeg, who signed as a free agent with the Sabres in October 2020, recently skated in his 700th career game.
It's a milestone the 85th overall pick of the Washington Capitals in 2009 is still trying to wrap his head around.
"You start out like any kid and you want to get there and you want to be there," said Eakin, who made his NHL debut November 1, 2011, against the Anaheim Ducks and scored his first NHL goal and assist three nights later in his second game, a 5-1 win against the Carolina Hurricanes. "My goal at the start was to stick around and be a regular. Playing that first game was the original goal. I think my first year, I went up and down between Hershey [American Hockey League] and Washington 13 times. When I got traded, I asked [then Capitals GM] George McPhee what I needed to do to become a full-time player. He told me I needed the opportunity to play more. So, I stuck to my guns and continued to work and the next year, I was full time. But I can tell you that didn't feel like 700 games ago. A lot has happened since then."
Five teams, 50 playoff appearances and several different roles since his first game, Eakin is embracing his current assignment in Buffalo, that of an energy guy and veteran leader. A lead-by-example and vocal kind of teammate.
Averaging just over 13:30 minutes of ice time per game this season, he endeavors to make the most of every second.
What does he want his teammates to see whenever he takes a shift?
"The tenacity, the grit and to be that buzzsaw, the hard worker who plays to the last whistle – to do whatever it takes to get the win. If things weren't going well for me early on in my career, it was because I wasn't moving my feet. I really focused on moving my feet, working as hard I could and having as much fun while I was doing it."
And he still is.
Eakin has happily embraced his veteran status with Buffalo.
"It's definitely a different role. There are some days when you sit back and think that these young guys are the future, the way you once were. They are all sponges with what they see day-to-day, really eager to watch, listen and learn. So, what you bring to the table, your attitude and what you're saying – that's very important. They are picking up things whether they know it or not. You want to put your best foot forward coming to the rink, being positive, hard-working and teaching them the little things as a young guy that you might overlook. It's about setting the right example on a daily basis.
"You know, I was stubborn as a mule when I was young, but when those veteran players spoke, I always listened. Maybe it wasn't that next day that I thought about it again, but there will come a point where you will remember something that they said, whether it's in year two, year three or even beyond that, maybe in a playoff series. You can fall back on some of those things you learned over the years from different guys who have been around."
The younger players on the Buffalo roster can learn more than hockey advice from Eakin, who recently skated away with the title of 'Best Hair' in the annual NHLPA Player Poll.
"I'm not a real trendy guy, but I've always had the bright hair. I can remember in junior that my billet was a hairdresser and we always used to do some wacky stuff with it. I'm still trying to have fun with it. I did the old mullet thing in Vegas for the playoff run we had. Myself and a few other guys, we just kind of ran with it. I just continued to let it grow, shaped it and shifted it a bit and worked with what I got."
While he won't be starting any fashion trends for his teammates, Eakin is no doubt well-suited for his impactful leadership role.
Fatherhood is also a perfect fit.
"It's a really exciting time. It's a different situation I'm in that I have been in the past. There are times you get frustrated, but now, more than ever before, you are able to react differently. When I get home and see my wife and daughter, it puts things into perspective. You should be working hard, giving everything to your career and have fun. I'm able to do that now. There were times when I wouldn't talk about a bad game or stew about it. But like I said, it's an exciting time and a new time. I'm enjoying all of it."
For Eakin, going with the flow has its rewards.