Klingberg hopes to create life-long memories with return of Klinger's Kids
John Klingberg hopes that each child he meets with realizes they have support beyond their family and friends.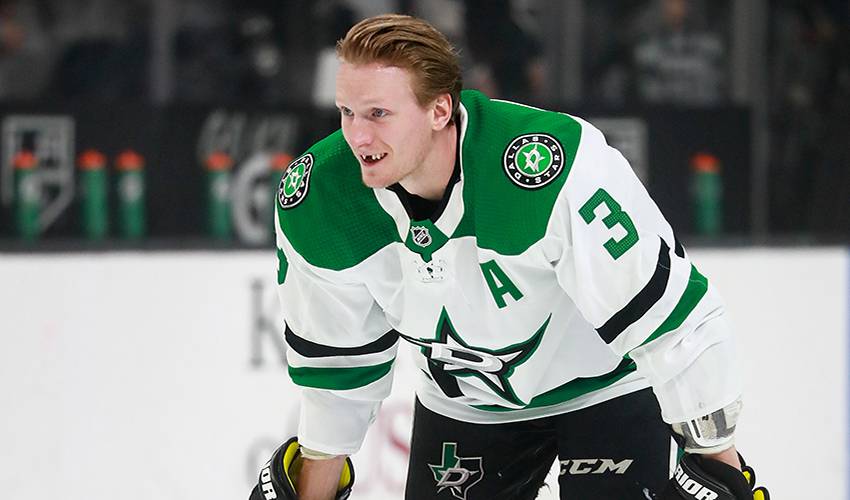 Feature photo: Getty Images
---
John Klingberg had given plenty of thought as to how he could make a difference in the Dallas Stars community. Three and a half years ago, he found his answer.
It was a few seasons into his NHL career, one that began in 2014-15, when Klingberg started to float around ideas for an initiative he could champion.
Although he didn't know at the time what the cause would be, the defenceman, selected by Dallas in the fifth round of the 2010 NHL Draft, was driven by his commitment to want to help others.
"I wanted to be involved in something," recalled Klingberg, who made his NHL debut November 11, 2014, and scored his first NHL goal nine days later. "I think it's important to do that with the platform we are lucky to create."
Klingberg's next step was to sit down with Dallas Stars Foundation staff in the hope of finding a specific cause for him to support.
At the start of the 2018-19 NHL season, Klinger's Kids was unveiled.
Twice a month, Klingberg meets with a committee from the Dallas Stars Foundation, which has a list of children with life-threatening illnesses.
The 29-year-old blueliner sits down with the committee and recipients are then selected to attend certain games. The child and his or her family get a chance to attend morning skate, have a tour of the locker room from Klingberg, and receive four tickets for that night's game. Each child also receives a mattress from Levitz Mattress, which has combined with Klingberg to donate money to the organizations that support each child's specific ailment.
Klinger's Kids aim is to include more than just the child in each experience.
"For me, it was important that it was kids, but also involving the whole family. A lot of times, the kid doesn't understand the tough times they are going through. To be able to bring out the whole family to just enjoy a day with us was important."
Although relatively new, Klinger's Kids has already helped Klingberg make meaningful connections with several children and their families.
Those connections that returned for the 2021-22 NHL season are deeply meaningful for the father of one, with another on the way.
Every visit gives him and his teammates pause for reflection.
"It gives me great pleasure to see the kids and their families enjoy the time off from the sickness for a little bit, but it also gives me and the guys a great perspective on things."
At the end of each meet and greet, Klingberg, who scored the series-winning goal in overtime against the Nashville Predators in Game 6 of the 2019 Western Conference First Round, usually shares a particular message with the kids and families he gets to know through Klinger's Kids.
His hope is that each kid he meets with realizes they have support beyond their family and friends.
"The message mostly is, 'We are there with you and your family. There are way bigger things than hockey and we fight together.' And hopefully it will be a life-long memory where they can take it forward."