John Tavares captaining foundation aimed at making a difference
The John Tavares Foundation aims to inspire the next generation to build a better future.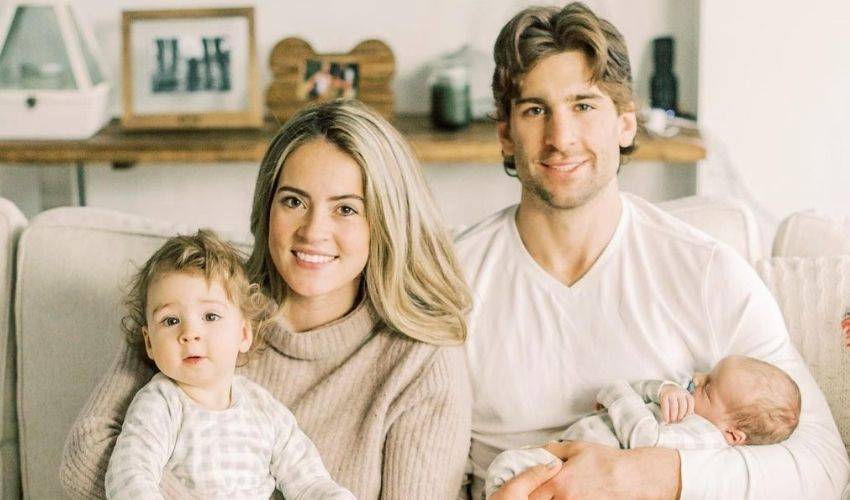 Feature Photo: IG / @johntavaresfdn
---
John Tavares is helping to make a world of difference.
It's been almost a year and a half since Tavares, now in his 13th NHL campaign and fourth with the Toronto Maple Leafs, launched the charitable foundation that bears his name.
Established in 2020, the John Tavares Foundation is committed to inspiring the next generation to build a better world for themselves and the generations that follow. The foundation is deeply meaningful to the 31-year-old centre.
"For a long time, I knew I wanted to give back, even when I was playing in New York," recalled Tavares, who played the first nine seasons of his NHL career with the Islanders. "I wasn't really sure how I was going to go about doing it and it just naturally developed over time. It took some time to get the principles of the foundation shaped and how we wanted to go about it."
While the timing wasn't ideal for the announcement – it was during the early stages of the COVID-19 pandemic – Tavares was buoyed by the reception the foundation received from within the hockey world and outside of it.
"We launched in the early part of the pandemic, and it felt like even though we were going to be restricted in terms of events we could hold in person, that it was still a good time to hit the ground. There was a lot of work put into it by so many people who are part of the foundation. It's been great."
One of the key pillars of the foundation is its message of recognizing the importance of quality time as a family, something that is of great importance to the Maple Leafs captain.
His hope is that the foundation mirrors those experiences, from his childhood days growing up in Mississauga, Ontario, to his life now as a husband and father of two children.
"For me, the way we wanted to do things with the foundation, was something very relatable to my upbringing and my experiences. Some of the simplest things, like sitting down to dinner, being together and talking about what's going on in our lives, are some of my favourite times from when I was a kid. I've also been very fortunate to have a lot of people who have helped me along the way, people who gave me the opportunity to achieve my personal and professional dreams. I just know what it's done for my life, and I'd like to inspire the next generation of kids, and anyone, to find what they love to do, whatever that is, and how it can positively affect their life. That's what we are aspiring to do."
Tavares and his wife, Aryne, who also plays a major role in the foundation, are hopeful that a shared philosophy of their own can be a difference maker for other families.
The recognition of living in the present has become a cornerstone of their relationship as a couple and as parents.
"Being in the moment, being in the present, and just appreciating what you have each and every day, no matter what challenges are ahead in life or in your career – that's been a tremendous help for me in playing hockey – is so important. It affects everything I do and how I approach my life, to try and to be as a present as possible, especially with how fast time can go by. It's important to enjoy those little moments, the time together, and how meaningful that truly is in that very moment. It's amazing, mentally, just how impactful that can be."
Tavares has partnered with several prominent charitable organizations and companies to help expand the scope of the foundation. That list includes Special Olympics Canada, an organization he has been involved with since his junior hockey days. The foundation has also collaborated with Halton Food for Thought and Rexdale Youth Mentorship.
"It's been great to work with three associations and to gain even more insight into the great work they do. It's been phenomenal and we're off to a great start."
Tavares is committed to seeing the foundation flourish and to connect with more people along the way.
"We envision the foundation making a big impact for a very long time. We wanted to be very open for a lot of different initiatives that make a positive impact, that can help people who are struggling with different issues. We want to continue to grow and evolve and make as big of an impact as we can."
In many ways, the foundation is an ideal vehicle for Tavares to pay it forward.
"I just know how I had so many positive things happen in my life that allowed me to pursue my dream and my passion of playing hockey. I'd love to inspire and help people in the same sort of way. I think it all comes down to wanting to make the world a better place."
Something that just seems to come naturally for Tavares.