Elsipogtog First Nation has been crowned Kraft Hockeyville 2021
The community rallied to win $250,000 for arena upgrades and the opportunity to host an NHL® preseason game.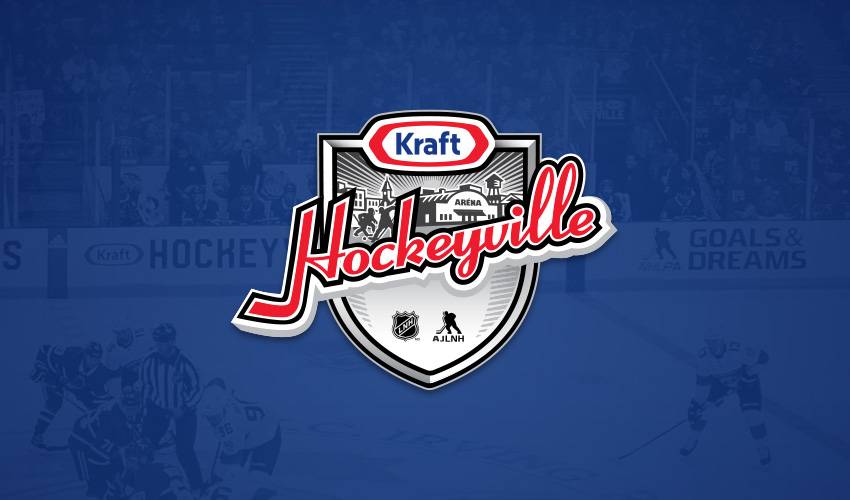 TORONTO, ON (April 10, 2021) – Kraft Heinz Canada, in partnership with the National Hockey League (NHL) and the National Hockey League Players' Association (NHLPA), are pleased to announce Elsipogtog First Nation has been voted the winner of Kraft Hockeyville 2021.
The community's journey towards the title of Kraft Hockeyville 2021 came to a close on April 10th, when NHL Commissioner Gary Bettman announced Elsipogtog First Nation as this year's winner on Sportsnet's Hockey Night in Canada broadcast.
Hockey is the heart and soul of Elsipogtog First Nation in New Brunswick. The community's arena has always been a catalyst for connection since it opened its doors in 1979. Whether it's hockey, community meetings, dancing, or even boxing matches, Elsipogtog First Nation's arena has become a home away from home for every member of the community. Some members of the community feel that the racism or daily challenges faced by First Nations fuels their commitment to the game of hockey and their constant drive to play harder and better.
Their massive community push towards the Kraft Hockeyville 2021 title demonstrated this determination firsthand. As Elsipogtog First Nation mourned the recent tragic loss of Craig Sock and Seth Monahan, two beloved members of their community, they rallied together with strength and passion to win Kraft Hockeyville. Elsipogtog First Nation was motivated by their desire to rebuild their community rink after a fire caused significant structural damage, leaving the arena inoperable to this day. After an incredible effort to get back to playing the game the community loves, we are thrilled to announce Elsipogtog First Nation as the 2021 Kraft Hockeyville champions!
Elsipogtog First Nation will receive $250,000 for upgrades to Chief Young Eagle Recreation Centre, an opportunity to host an NHL® preseason game and $10,000 worth of youth hockey equipment from NHLPA's Goals & Dreams fund. Decisions regarding the Kraft Hockeyville NHL® preseason game venue and timing will be made by Kraft Hockeyville partners at a later date. The remaining community finalists will also be awarded $25,000 each for arena upgrades and the winner and each of the three-runner up communities will receive $10,000 to purchase brand new hockey equipment for their minor hockey programs, courtesy of the NHLPA Goals & Dreams fund.
The announcement officially brings the 15th annual Kraft Hockeyville program to a close. This year's program received thousands of nominations from all across the country, each story demonstrated that Canadians are highly motivated and united behind a common love of sport, community and connection. Throughout most nomination stories this year, there was a common thread, a desire to break down barriers to hockey and the importance of preserving the rink as a shared space to come together in person after the COVID-19 pandemic.

"Every community that participated in this year's program has a unique local story, but they all share an incredible passion for hockey and a drive to bring their community together through the love of the game," said Matt Bruce, Senior Brand Manager, Kraft Heinz Canada. "We would like to extend our congratulations to Elsipogtog First Nation and all of this year's finalists for their passion for the program and commitment to their community."

For complete programs details and further updates, and to learn more about the Kraft Hockeyville Program, please visit krafthockeyville.ca.