Love it or hate it, Matthews is ready to shave it
Auston Matthews is ready to part with the famous and divisive moustache that he debuted last season, for the right price that is.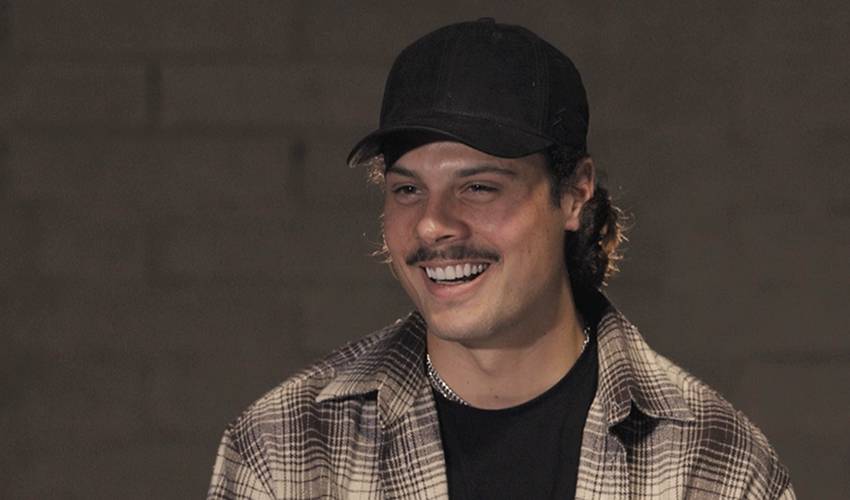 Feature photo: Movember.com
---
To shave, or not to shave, that is the question.
Auston Matthews, one of the hockey's top offensive stars, recently announced that he'll shave off the famous moustache he sported all of last season if he can raise $134,000 by the end of November with the proceeds going towards the Movember initiative.
Movember is an annual event that involves the growing of moustaches during the month of November to raise awareness of men's health issues, such as prostate cancer, testicular cancer, and men's suicide. Last year, it raised $20.8 million in Canada.
Matthews created a video for his fundraiser, one in which the 23-year-old shares some online comments both for and against his recognizable facial hair.
"Some of you love it, most of you hate it. And now, the fate of my moustache is in your hands," he began in a video No. 34 recently posted to Instagram.
The Toronto Maple Leafs forward's teammates certainly have their thoughts on whether the bro-stache should stay or go.
Mitch Marner, who has helped thousands of people through his Marner Assist Fund, is hoping Matthews reaches his goal.
Not only because of the worthwhile cause, but also that he will benefit in some small way.
"If he gets to that number, he'll go back to the baby face he was and then I won't be the only one," offered Marner.
Zach Hyman shared a similar sentiment.
"I think it's great that Auston is raising money for Movember and bringing awareness to change the face of men's health. I want to see that moustache go because it means he's hit his goal and also I haven't seen him without a moustache since his rookie year!"
Morgan Rielly has somewhat mixed feelings when it comes to the possibility of Matthews losing a big part of his identity.
The defenceman handed out top marks for the first overall pick in 2016 who scored 47 goals in the 2019-20 NHL season.
"I really like Auston's 'stache, but I think that this is a great cause and a great way for Auston to make a difference," Rielly told NHLPA.com. "So I'll be alright with him shaving it if he reaches the goal."
Fellow blueliner Jake Muzzin echoes Rielly's thoughts.
"Well first off, I don't want to see him shave it at all, but if it's raising money for a good cause then it's acceptable. Hopefully, he hits his goal and helps a lot of people."
Whatever side of the razor his teammates happen to fall on, Matthews likely isn't surprised by the outpouring of support – and good-natured barbs – he's received from his fellow players.
When the centre was on pace to net 50 goals this past season, some of his teammates grew moustaches of their own as a way to be part of the chase.
And although their upper-lip homages didn't garner the same type of buzz, they were only too happy to step up for Matthews.
Jack Campbell, who was dealt Toronto from Los Angeles this February, was one of the Maple Leafs who grew a moustache during the goal rush.
"I know Auston loves rocking the moustache, but he is such a giving person," said Campbell. "I'd love to see everyone come together and help him reach his goal of $134,000 to charity."
The goaltender believes Matthews would be thrilled to pick up a razor if it meant reaching the goal in support of Movember.
"I think it's for a great cause and I know he wouldn't mind shaving it off for something like this."
Stay tuned throughout November to find out if it will be a close shave, and be sure to donate to his cause through Matthews' Movember page.