Old family tradition becomes new hockey family tradition for Marchand, Miller
Marchand and Miller are using their love of the outdoors to connect with fans by showcasing a different side of themselves through MarchMill&Co.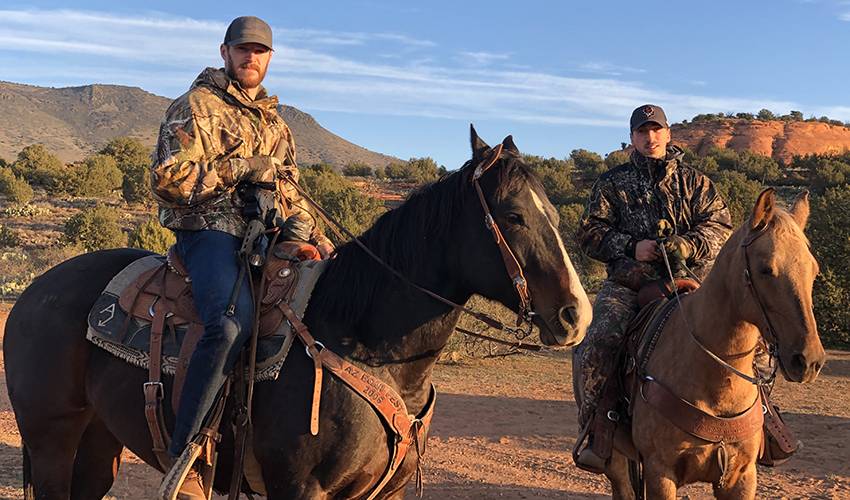 What's an ideal way to unwind after your NHL season ends? For Brad Marchand and Kevan Miller, it's giving fans a chance to see a very different side of them.
Just over a week ago, Boston Bruins teammates Marchand and Miller took to Instagram to herald their joint (ad)venture on Instagram, MarchMill&Co.
"Here we plan on sharing our love for hockey, hunting, and the outdoors. Along with that, we want to give some insight into how we spend our off season doing the things we love and how we use the outdoors to escape the stress of a hectic season. We will shed some light on our day to day lives and how Mother Nature helps us recoup and recharge for next season. Thanks for sharing our love for the outdoors!"
"Probably, pretty early, when I came to Boston," said Miller of when he and Marchand discovered a shared interest in the outdoors. "I think Marchy was probably wearing a hunting hat or something, so we started talking about it. It was kind of a new passion of mine but something he's been doing for a long time. He's really sparked that in me and we had some great conversations out of that."
Marchand, a Stanley Cup Champion with the Bruins in 2011, can trace his love of the outdoors back to the days he was first learning to skate.
The 31-year-old Nova Scotia native, whose won multiple gold medals playing for Team Canada, hasn't lost his affinity for either.
"It started out when I was really young," began Marchand. "Our family has always been into that outdoor experience, it's a tradition we group up with. Every now and again my dad would let me sneak out of school for a day and take me out. We'd always be out on the weekends too. It's just something I grew up doing – I also had a lot of cousins and uncles that did it, so did my grandfathers – and it was great to spend that time together, especially in the summertime. Every year, we go up to a camp each summer and have a boys' night up at the camp. It's a way for us to spend time with one another. Everyone's lives are so busy, so it's a nice tradition."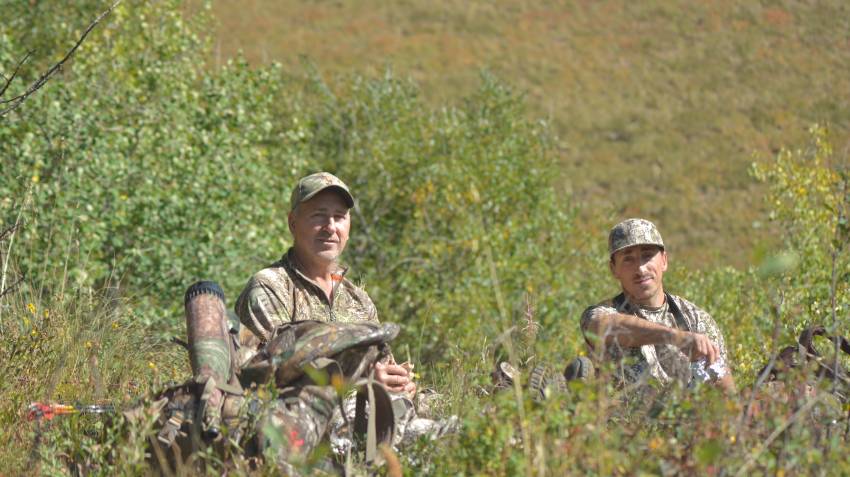 The players are hoping to create a new one through this endeavor.
Miller, who began his NHL career in 2013-14, appearing in 47 games with the Bruins, also has a longstanding appreciation for the outdoor life.
"I have a lot of family that lived in Idaho and that still live in Montana, and they have a fly-fishing and hunting resort in Alder [Montana]," noted the defenceman. "I went there at a young age and spent a lot of summers there with my family. I loved being there and experiencing the outdoors – it's where my love and enjoyment was sparked. Up in Vermont [where Miller played collegiate hockey], I was able to do a little hunting, fishing and hiking with my buddies. Those are a few spots that stand out for me."
The regimented life that comes with an NHL season makes any opportunity to experience life outside the rink a welcome one for the 31-year-old who was born in Los Angeles.
"One of the biggest catalysts to start this was that we wanted to share what we did in the summertime," said Miller. "To show how we escape the game a little bit and recharge for the season. It's something we talked about, pinballing ideas off one another during the season, and all of the sudden it was, 'Let's start something where we can share our experience and love for being outside.' That's where it all started."
"It's something we both really enjoy doing, having the chance to see the outdoors in different places," offered Marchand. "To see how beautiful nature is and how calm it allows you to be, getting away from the everyday stresses of life… we really connect over that."
They're thrilled to let fans see a different side of them.
"That's one thing I think fans are always looking for more of," said Marchand. "'What are these guys really like?' It's not about who they are on the TV or who they are in front of the camera, when they're prepped for the interview. 'Who are these guys, actually?' What do they do on their days off? 'What are they actually like as people?' What do they enjoy outside of the game?' The more they see us as humans and relate to us... we're just like everybody else. We enjoy things away from what we do on the ice. It allows fans to see us on a much different level than what they're used to seeing."
One thing that fans won't notice is any change in the competitive nature of the pair.
"We haven't gone that far yet but with our natural competitive instincts, for bragging rights, that may come out," said Marchand with a laugh.
"Marchy's way ahead on that right now," quipped Miller.
Have they considered the idea of pitching their adventures to the National Geographic channel?
"That would be a lot of fun, if we could find the time," said Marchand. "Now that's something we would love to do."