John Carlson thrives in playoff atmosphere
How would Mark Hunter describe Washington's John Carlson's one and only season with the London Knights? Untapped.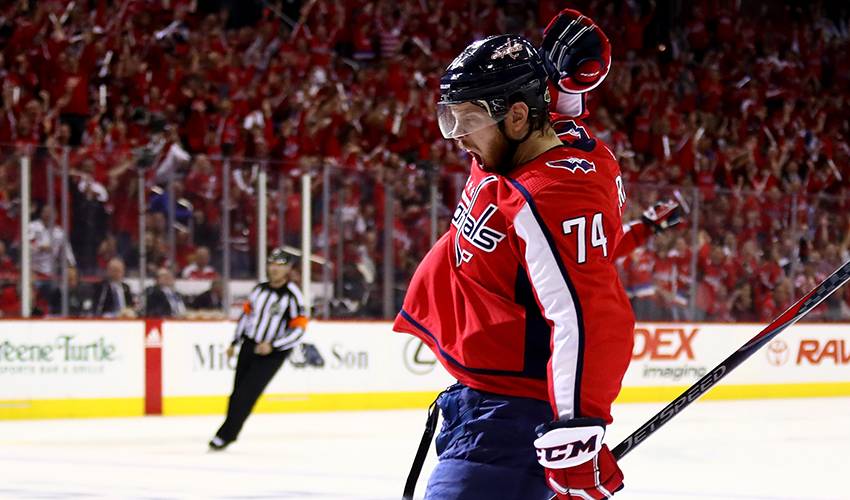 How would Mark Hunter describe Washington's John Carlson's one and only season with the London Knights?
"Untapped."
"When he was with us, he was untapped, just so much potential," said Hunter, of the defenceman who played 59 games and recorded 76 points for the OHL team in 2008-09. "You could see all the ability. There were times he didn't do it as consistently as he does now, but he was a player. The bigger the game was, the bigger he played."
Hunter, who is a part-owner of the Knights and was general manager of the team since he, his brother Dale and Basil McRae purchased the club 18 years ago up – until he took on the role of assistant general manager for the Toronto Maple Leafs in 2014 – saw Carlson at the top of his game in the post-season.
"He had hell of a playoffs for us," recalled Hunter of Carlson's 22-point performance in 14 games. "He was the best player. He was matched against (former Windsor Spitfires and current NHLers) Taylor Hall, Ryan Ellis – and John could have been the best player in the series. He was really, really good. He wasn't the reason why we lost anyway."
Hunter, who recently parted ways with the Maple Leafs, was also impressed by the defenceman's off-ice demeanor.
"Easy-going, loved the game," said the former NHL right wing, who played 628 big-league games, recording 213 goals and 384 points. "He knew he had to get better and worked at it to get better. He had the right attitude for this game of hockey. It's not sucking him down. I think you have to enjoy it to get better and he does enjoy it."
Hunter likens Carlson's skill-set to another accomplished NHL blueliner.
"He's a little bit like (Alex) Pietrangelo, where he can do both," he noted. "John can defend and he can play offence. He can really skate, too. People underrate his skating. He doesn't get enough credit for that. He moves up the ice so well. You don't think he's going fast, but he is."
It doesn't surprise Hunter to see Carlson thriving in the NHL, including his efforts in this year's Stanley Cup Playoffs.
In 23 games, the Massachusetts native, selected 27th overall by the Capitals in 2008, has five goals, 19 points and a plus-10 rating. He's recorded four points in his last five post-season games, including a goal in Washington's 6-2 win in Game 4 of the Stanley Cup Final.
"Not at all," said Hunter of Carlson's strong performance. "He's earned his stripes and he's taken advantage of it."
As for the most underrated aspect of the 28-year-old's game, Hunter points to Carlson's defending abilities.
"He's obviously added more offence to his game over the years, but he can play defence. You know what? He's also a nice guy and you want to see those good things happen to people like that. He's a good person."