Boston Bruins and Calgary Flames to head to 2018 NHL China Games
The Boston Bruins and Calgary Flames are set to play in a pair of preseason games in Shenzhen on Sept. 15 and in Beijing on Sept. 19.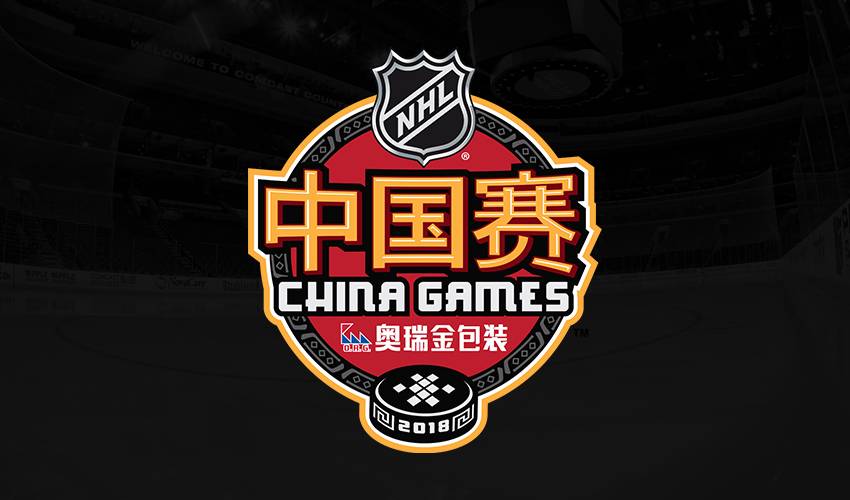 ---
NHL RETURNS TO CHINA AS THE BOSTON BRUINS AND CALGARY FLAMES WILL FACE OFF IN THE 2018 O.R.G. NHL CHINA GAMES™
Bruins and Flames Are Set to Play in a Pair of Preseason Games in Shenzhen on Sept. 15 and in Beijing on Sept. 19

NEW YORK/TORONTO (May 2, 2018) – The National Hockey League will return to China in September for a pair of preseason games between the Boston Bruins and Calgary Flames as part of the 2018 O.R.G. NHL China Games™, the NHL®, the National Hockey League Players' Association (NHLPA) and Bloomage International jointly announced today. On Saturday, Sept. 15, the Flames will play host to the Bruins at Shenzhen Universiade Sports Center in Shenzhen, and on Wednesday, Sept. 19, the Bruins will play host to the Flames at Cadillac Arena in Beijing. The matchups in September will be the third and fourth preseason contests played in China following the 2017 NHL China Games™ presented by O.R.G. Packaging, which included games in Shanghai and Beijing between the Los Angeles Kings and Vancouver Canucks.
The announcement advances the NHL and the NHLPA's commitment to grow the game globally, while furthering the League and the Association's international strategy. The Bruins held youth hockey camps in Shanghai and Beijing during the summers of 2016 and 2017, and in 2013, several Flames alumni served as hockey ambassadors and conducted youth hockey clinics in Hong Kong. In addition, numerous NHL clubs have recently conducted hockey camps for Chinese youth both in China and North America, including the Canucks and Kings, as well as the Montreal Canadiens, New York Islanders, Toronto Maple Leafs and Washington Capitals.
The NHL dropped the puck in China for the first time at the 2017 NHL China Games™ presented by O.R.G. Packaging between the Kings and Canucks last September. A pair of preseason games were played in front of enthusiastic crowds in Shanghai and Beijing, with the Kings winning both matchups (Los Angeles 5, Vancouver 2 at Mercedes-Benz Arena in Shanghai on Sept. 21, 2017; Los Angeles 4, Vancouver 3 at Cadillac Arena in Beijing on Sept. 23, 2017). In efforts to grow the game in China, both the Canucks and Kings participated in youth hockey clinics, and the NHL created a free three-day interactive fan festival outside of Cadillac Arena in Beijing that included beginner hockey instruction, like how to grip a stick, how to pass and shoot a puck, and how to stickhandle. In addition, Andong Song, the first China-born hockey player to be drafted in the NHL (2015 sixth-round draft choice by the New York Islanders), was on hand in both Shanghai and Beijing to discuss the significance of bringing NHL preseason games to his native country.
As the founding partner of the NHL China Games™, O.R.G. Packaging returns as the event sponsor, and this year will be the title sponsor. The company has played an instrumental role in bringing NHL hockey to China and continues to collaborate with the League and its member clubs to conduct various youth clinics and camps. In addition, both SAP and adidas return as event sponsors, and Tsingtao will return as the Official Beer of the 2018 O.R.G. NHL China Games™.
With a population of more than 1.3 billion, China is committed to hockey and expects to expand its participation in all winter sports to 300 million people by 2022. The NHL continues to collaborate with sports bureaus across China in developing grassroots hockey programs, and supporting local youth hockey and hockey development at all levels.
Bloomage International has had a long-term commitment to the promotion of ice hockey in China. The Cadillac Arena, which is wholly owned and operated by Bloomage, had installed ice-making pipelines within the arena during its early establishment in 2006, in hopes to host on-ice events. In 2016, the Cadillac Arena officially began hosting professional ice hockey and was the first venue in China to host a professional ice hockey tournament. In 2017, Bloomage and the NHL introduced the highest level of hockey to China. As the sole promoter of the NHL China Games, Bloomage International, in addition to promoting the NHL games played in China, also supports the NHL in promoting youth initiatives throughout local schools.
The League will continue to develop programs to provide schools with training and instructional content to implement these impactful hockey programs that promote physical education, sportsmanship, teamwork and fitness through participation in hockey.
More information on the 2018 O.R.G. NHL China Games™, including ticketing and broadcast details, will be announced at a later date.
(##5/2/2018)