Goals & Dreams Donates 150 Olympic Hockey Tix to Deserving Children
HEROS, Boys & Girls Club and KidSport each to receive 50 tickets for games today.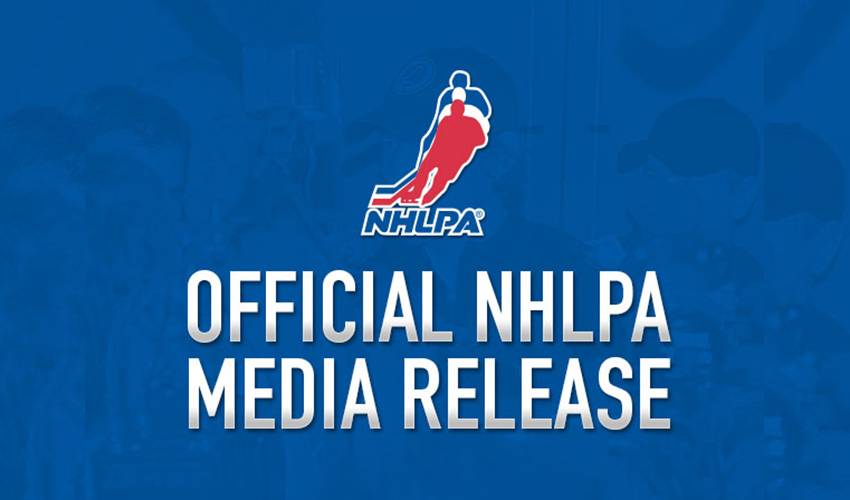 NHLPA GOALS & DREAMS DONATES 150 OLYMPIC HOCKEY TICKETS TO DESERVING CHILDREN
VANCOUVER/ TORONTO (February 20, 2010) – The National Hockey League Players' Association (NHLPA) Goals & Dreams program today donated 150 tickets for the men's Olympic hockey games on Saturday, February 20th to three Vancouver-based charitable organizations. The charitable organizations – HEROS, Boys & Girls Club and KidSport BC – will each receive 50 tickets for one of the three games today.
"All NHL players participating in the Olympics feel it is important to give back to the community during the Olympics," said Slovakian star player Zdeno Chara. "The members of the NHLPA are thrilled to be participating in the Olympics and want to share our Olympic experience with these deserving children."
The players decided as part of the NHLPA Goals & Dreams program's 10th anniversary celebration to donate Olympic hockey tickets so that children can enjoy the opportunity to see their favourite players in action during the Olympic Games. These three charitable organizations were chosen due to their commitment to helping children, and their strong relationship with NHLPA Goals & Dreams over the last number of years. The children from HEROS will attend the Latvia/ Slovakia game, while the children from the Boys & Girls Club will attend Norway vs. Switzerland and children from KidSport BC will attend Germany vs. Belarus.
"The Olympics is a once in a lifetime event and our children will have a chance to experience it thanks to the NHLPA," said Norm Flynn, HEROS founder.
"This is an amazing gesture by the NHLPA and its members," said Carolyn Tuckwell, President and CEO, Boys & Girls Clubs of Greater Vancouver. "Earlier this year the NHLPA donated brand new equipment to our Clubs and now this. It is difficult to find the words to express how thankful we are."
In 1999, the National Hockey League Players' Association launched the NHLPA Goals & Dreams fund as a way for the players to give something back to the game they love. Over the past 10 years, more than 350 former and current NHLPA members have been personally involved in helping facilitate NHLPA Goals & Dreams donations in either their hometown or their NHL playing cities. The NHLPA Goals & Dreams fund is funded solely by the members of the NHLPA and is the largest grassroots hockey program in the world. Since November 1999, the players' program has donated more than $18 million to grassroots hockey programs in 22 different countries. More than 40,000 children have benefited from the hockey equipment donations through NHLPA Goals & Dreams.
"We are very appreciative of the support that the NHLPA has continued to provide to KidSport over the last number of years," said Pete Quevillon, KidSport BC Director. "Goals & Dreams has allowed several hundred children to be able to play a season of hockey thanks to the equipment donations made, and this opportunity to allow children to see an Olympic game – a once in a lifetime opportunity – is an incredibly generous offer of which we are very thankful."