Hockey For Haiti
World Vision/NHLPA initiative receives financial boost from NHL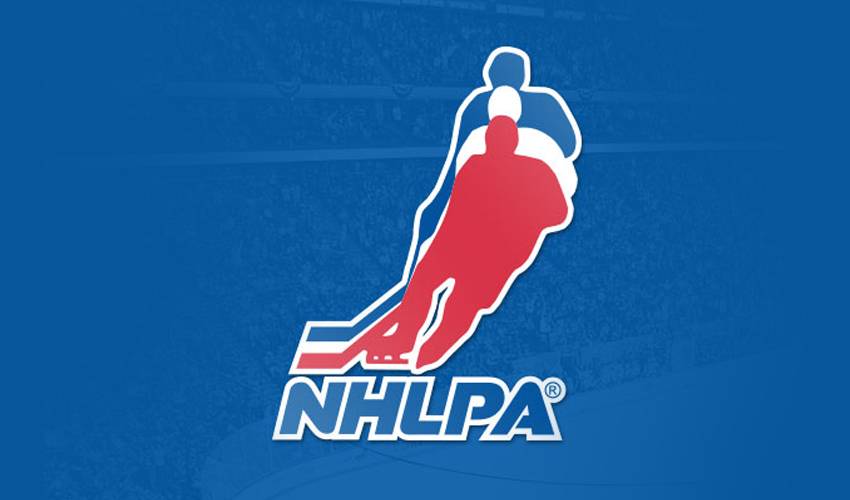 March 18, 2010
NHLPA.com

On Thursday afternoon, NHLPA member Georges Laraque visited the students of Louis-Joseph-Papineau School – a school within Montreal's large Haitian community – as part of his work on behalf of "Hockey for Haiti." During the event, which also included representation from World Vision Canada, the NHLPA and the NHL, the league made a considerable donation to the "Hockey for Haiti" initiative, presenting a cheque for $100,000.

"The Hockey for Haiti initiative began as a partnership with the NHLPA and World Vision to help those children and families still recovering from January 12 earthquake," said Laraque. "I would like to thank the NHL for providing additional financial support to Grace Children's Hospital that will go towards the provision of critical healthcare and medical recovery to the children of Haiti."

"Hockey for Haiti" is a fundraising initiative that was started by Haitian-Canadian Georges Laraque, the NHLPA and World Vision Canada after the January earthquake. The NHLPA made an initial donation of $100,000 to the initiative in January, and since then "Hockey for Haiti" has raised proceeds through an online charity auction on www.nhlpa.com, and received charitable private and corporate donations. To date, "Hockey for Haiti" has more than tripled the initial NHLPA donation, with this much needed financial aid going towards World Vision's relief efforts on the ground in Haiti.

Grace Children's Hospital is recognized as Haiti's leading medical facility dedicated to the treatment of children with tuberculosis. Though the hospital still stands, its walls are cracked and crumbling, and a large tent now serves as an in-patient ward.

"Despite the generous response from the global community, there is more work to be done," said Kenneth Martin, Jr., Vice President of Community Affairs for the NHL. "Today, with this additional donation earmarked for the rebuilding of Grace Children's Hospital, we can help some of the youngest victims and inspire people throughout North America to do everything they can to aid the children of Haiti."

During the event at the school, Georges spoke and took questions from the students. World Vision representative, Isabelle Depelteau made a presentation on the organization's response in Haiti, and Magalie Boyer of World Vision Haiti connected via Skype-cam to provide those on hand in Montreal with an update directly from Haiti. Media members were also on hand to cover Thursday's "Hockey for Haiti" event at the school in Montreal. Following the formal portion of the event, Georges took to the gym floor to play ball-hockey with the students, a memorable opportunity and great photo-op for everyone involved.

Fans interested in further supporting "Hockey for Haiti" can continue to bid on unique hockey memorabilia currently part of the online charity auction on www.nhlpa.com.
Since the auction began in January, unique hockey items up for auction have included everything from team-signed jerseys, to game-used hockey sticks, autographed pucks, photos, and more. Items currently in the auction include hockey gloves worn by rookie phenom Matt Duchene of the Colorado Avalanche, a signed Rick Nash game-used stick, and an NHLPA jersey autographed by rookie star players John Tavares, Victor Hedman and Duchene. To learn more about the entire "Hockey for Haiti" initiative, or to make a cash donation to the project, log-on to www.worldvision.ca/hockey on World Vision's website