A Halpern Hand for the Habs
Veteran centreman eager to help the Canadiens find success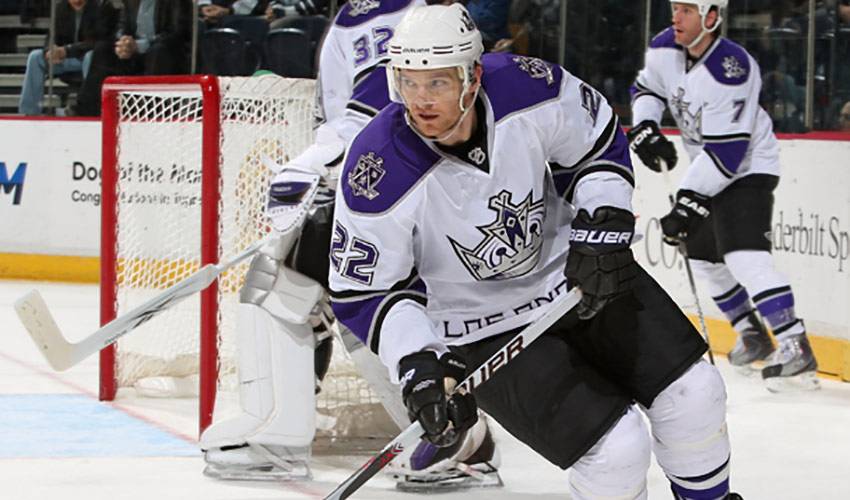 During his early NHL days, Jeff Halpern would often marvel how the veteran players handled themselves on and off the ice. Now, some 720 big-league games later, it's Halpern who is viewed in that very same light.
From his collegiate hockey days at Princeton to his current times as a member of the Montreal Canadiens, Halpern, who first joined the NHL in 1999-00, has never had to work hard to gain the respect of his teammates and coaches.
In fact, the native of Potomac, Maryland, has always been the type of player he idolized years before he began his NHL career.
"I've always looked up to NHL players as great role models," said Halpern, who has recorded 316 points (131 goals, 185 assists) in 720 regular season games with Washington, Dallas, Tampa Bay and Los Angeles. "I still see them in the same light. They are dedicated athletes who respect their fans and want to make a difference in the community."
In many ways, it's a perfect description of Halpern.
At the age of nine, Halpern skated alongside 10 and 11-year-olds as a member of the Little Caps, a team comprised of the best players in the D.C. area.
It was an ideal fit for Halpern. But by the time he reached the high school ranks, he was forced to make other plans to continue his hockey career. Churchill High School in Potomac had no hockey team.
In spite of the roadblock, Halpern remained unfazed, continuing to play well when he attended prep school in New Hampshire.
Division I schools, however, didn't come calling. Halpern decided to play a year in Stratford, Ontario, leading his team to a championship and in the process, catching the eye of Ivy League schools, including Princeton.
In four campaigns at Princeton, Halpern, who was named an ECAC Second Team All-Star in 1998 and 1999, took honours as team MVP three times.
In 1999, his final year with the Tigers, Halpern was team captain. He lit the lamp 22 times, enough to tie for the most goals in the ECAC, while leading Princeton to a share of the Ivy League title and the most wins in school history.
He finished his college career ranking first all-time at Princeton in games played (132), third in career points (141) and assists (81) and tied for fifth in career goals (60).
Halpern, who was also a co-winner of Princeton's Roper Trophy, awarded for athletic and academic excellence, finally realized his NHL dream when he signed as a free agent with the Capitals in March of 1999, making his NHL debut on October 2 of that year.
On September 23, 2005, the Capitals named Halpern the twelfth team captain in franchise history.
"It's an unbelievable honour," said Halpern. "It's something that you cherish and something that you take a great deal of pride in."
After signing as free-agent in Dallas in 2006, Jeff became a crucial part of the Stars attack in his time with the club. On February 26, 2008, Halpern was dealt to the Tampa Bay Lightning along with Mike Smith, Jussi Jokinen, and a 2009 fourth-round draft pick in exchange for Brad Richards and Johan Holmqvist.
Halpern scored a goal in his Lightning debut and also added an assist. After being acquired by the Lightning, he embarked on a major points streak, netting 10 goals and 18 points in 19 games. He also led the league during the 2007–08 NHL season in games played as one of only two players to appear in 83 games, as a result of his trade to Tampa Bay.
Appearing in 52 games in 2008-09, Halpern scored seven goals to go with nine assists. He was also chosen to captain the United States national team at the 2008 World Championships in Canada. Unfortunately, during a 5–4 loss in the opening round against the Canadian team, he suffered a ruptured anterior cruciate ligament.
Halpern was traded from the Lightning to the Los Angeles Kings on March 3, 2010 in exchange for Teddy Purcell and a third-round draft pick in 2010, prior to signing as a free agent with the Canadiens on September 7.
Although he hasn't suited up in a game with the Habs yet, Halpern managed to make a great first impression on his new teammates, scoring a hole-in-one, his first, in the Canadiens' annual golf tournament.
The shut-down centreman is thrilled to be playing for one of sport's most respected and revered teams.
"It's a dream come true," admitted Halpern. "To play in a city where everyone always talks hockey, it's tremendous. To put on that jersey was an amazing feeling."