NHLPA Membership Appoints Don Fehr as Executive Director
The NHLPA has voted overwhelmingly to appoint Don Fehr as the new NHLPA Executive Director, following the Executive Board's endorsement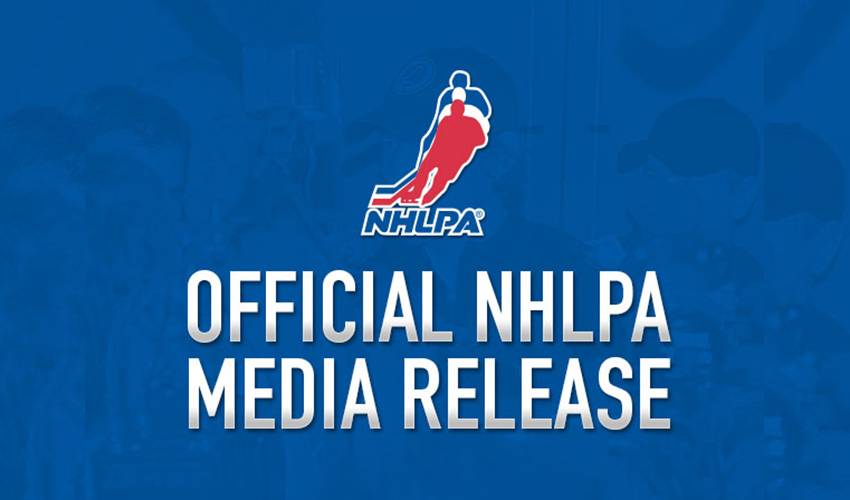 NHLPA MEMBERSHIP VOTES OVERWHELMINGLY TO APPOINT DON FEHR AS EXECUTIVE DIRECTOR
TORONTO, ON (December 18, 2010) – The National Hockey League Players' Association (NHLPA) announced today that the full membership of the NHLPA has voted overwhelmingly to appoint Don Fehr as the new NHLPA Executive Director, following the Executive Board's endorsement.
Fehr, 62, is the former Executive Director of the Major League Baseball Players Association (MLBPA) where he worked for the players for 33 years, serving as Executive Director from 1983 until 2009.

"I am both humbled and honored by the expression of confidence that the players' vote reflects," said Don Fehr, NHLPA Executive Director. "I'm looking forward to working closely with the membership and the Executive Board."

On September 8, 2010, the Search Committee, made up of Ryan Getzlaf, Jamie Langenbrunner, Brian Rafalski, Brian Rolston and Mathieu Schneider, recommended to the Executive Board that Fehr be hired as Executive Director. This was endorsed by the Executive Board which then directed the matter be put to a full vote of the NHLPA membership.

The NHLPA also announces today that the membership has voted overwhelmingly to accept amendments that were put forward by the Constitution Committee, consisting of Steve Montador, Dominic Moore, Tim Thomas and Marty Turco, and endorsed by the Executive Board.

These amendments add clarity to, and simplify, the new Constitution as well as the Association's decision-making process, allowing for more efficient and timely decision-making and encouraging cohesion. The new Constitution is now in effect and is available on nhlpa.com.

Fehr will start in his new position immediately.