Lending Their Voices
Brodeur, Malhotra, Montador & Regehr join Canadian athletes in support of Be Fair 2 Rare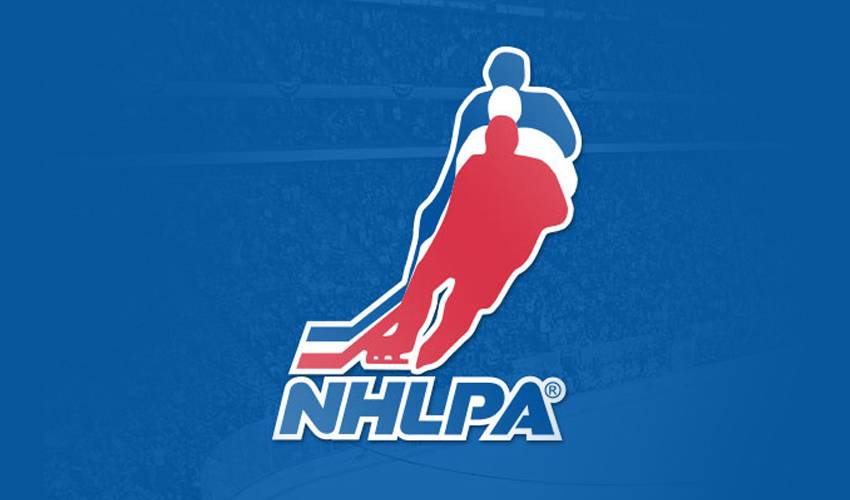 Recently, several NHLPA members lent their support to the Be Fair 2 Rare campaign, an initiative that helps draw awareness to the range of rare diseases that afflict more than one in every twelve Canadians. Be Fair 2 Rare was created by the Simon Ibell and his iBellieve Foundation as a way to draw attention to the fact that Canada is the only developed country in the world that does not have a federal health care policy supporting research into cures for rare diseases.
Ibell, who he himself suffers from a rare disease called MPS II Hunter Syndrome, launched the Be Fair 2 Rare campaign on February 28th, which was also International Rare Disease Day. The launch took place on Parliament Hill in the House of Commons in Ottawa on February 28th, with Ibell traveling to the nation's capital to present each Member of Parliament with a Be Fair 2 Rare scarf to draw attention to rare diseases. The ultimate goal of the campaign is to call on the Canadian government to adopt a policy that raises awareness and create a federal policy in combatting rare diseases. As it currently stands, the Canadian health care system not only fails rare diseases through lack of research into cures, but also does not support therapies for rare diseases that already exist.
The Be Fair 2 Rare scarves have also been given to the campaign's many high-profile supporters, with pictures of them wearing the apparel placed on the Be Fair 2 Rare website. (WWW.BEFAIR2RARE.COM)
The list of supporters is a veritable who's who of Canadians, with the NHLPA's Martin Brodeur, Manny Malhotra, Steve Montador, and Robyn Regehr joining the NBA's Steve Nash, Hockey Night in Canada's Ron MacLean, Canadian Olympians Hayley Wickenheiser, Adam van Koeverden, and Clara Hughes, among many others. Visitors to the site can also find a petition to the Canadian government urging them to support the adoption of a new rare disease policy.
"We always think of Canada as a country of equality; unfortunately, this is not the case for persons with rare diseases," said Montador, defenceman with the Buffalo Sabres. " Be Fair to Rare is all about providing rare diseases equal opportunity. An issue that merits everyone's attention and support."
Steve Nash, who shares the hometown of Victoria, British Columbia with Ibell, echoed Montador's concern with the plight of those suffering with rare diseases and also met with Ibell to snap a picture while wearing a Be Fair 2 Rare scarf following his recent game against the Toronto Raptors on February 25th.
"Through my friend, Simon Ibell, I've learned the incredible struggle people with rare diseases face," the two-time NBA MVP said. "It's crucial in many cases they get support from their government to overcome their illness. We as Canadians need to give those affected the best chance at life through new health-care opportunities."
Those who would like to lend their support in the fight to draw more awareness to rare diseases or would like to know more about rare diseases, may do so by visiting the Be Fair 2 Rare website (WWW.BEFAIR2RARE.COM) or follow their Twitter feed, @BeFair2Rare. There, people can find more information on the campaign or sign the Be Fair 2 Rare petition. Interested supporters can also donate to the cause by texting the word "RARE" to 45678, which will add a $5 donation to your monthly mobile bill.