Player of the Week - Darren Helm
Some players seem custom made to play when the stakes are highest.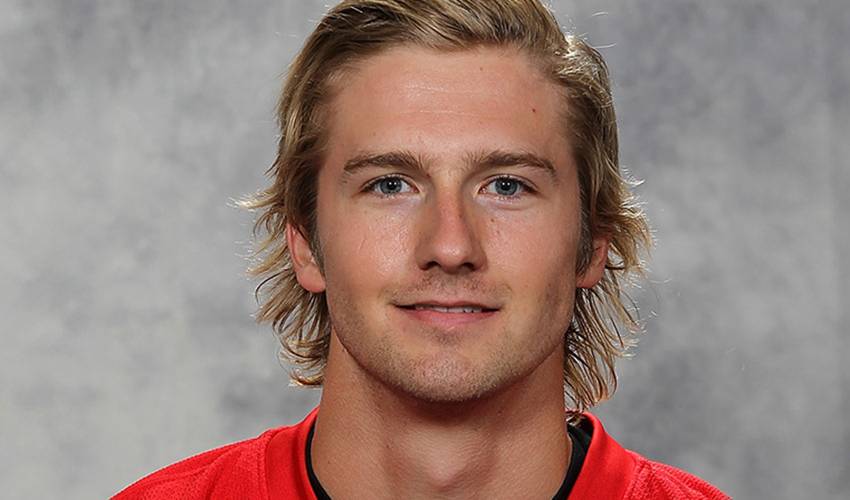 Some players seem custom made to play when the stakes are highest. Over the years, the Red Wings have built their organization by finding players of this mold and working them into their lineup. The result has been some incredible playoff performances by players like Johan Franzen and Kris Draper and a consistent team that has been at the top of the NHL ladder for the better part of a decade. With his play so far in the 2010-11 playoffs, Darren Helm is cementing his reputation as a player of this ilk. Helm, who very early in his career had more playoff goals than regular season goals, continues to prove that in order to be successful in the postseason, you need players who understand their role, understand the nuances of an opponent and have the ability to hit the scoresheet at the most opportune time; he provided such contributions this past week in the Red Wings series with the Sharks. Down 3-0 in the series and in a tight battle in Game 4, Helm was the trigger man for a Red Wings go-ahead goal with under two minutes to play that gave the Wings both the win and new life in the series. It is plays such as this that have helped Helm become such an important part of the Red Wings' overall attack. With the pressure of the playoffs mounting and the intensity seeming to increase every night, Darren Helm has proven that not only is he up to the challenge, but there is a good chance that he will be the player to make the highlight reel at the end of the night.
Darren has been key to the Red Wings play this week, notching two points in the past three games, including a game-winning goal
He scored the goal that re-energized the team and the city late in Game 4 to keep the Wings alive, swinging the momentum in the series.
Darren is continuing to prove that he is a top-notch playoff performer, chipping in and playing his role to help the Wings succeed
BIOGRAPHY:
Born in St. Andrews, Manitoba, Canada on January 21, 1987
Drafted in the 5th round, 132nd overall in the 2005 NHL Entry Draft by the Detroit Red Wings
A member of the Red Wings Stanley Cup championship team in 2008-09
Represented Canada at the 2007 IIHF World Junior Championship, capturing a Gold Medal
Finished runner-up in the 2007 Memorial Cup as a member of the Medicine Hat Tigers