Players Drive The Green At Annual Golf Classic
Current and former Players raise close to $100,000 at the 20th annual NHLPA Charity Golf Classic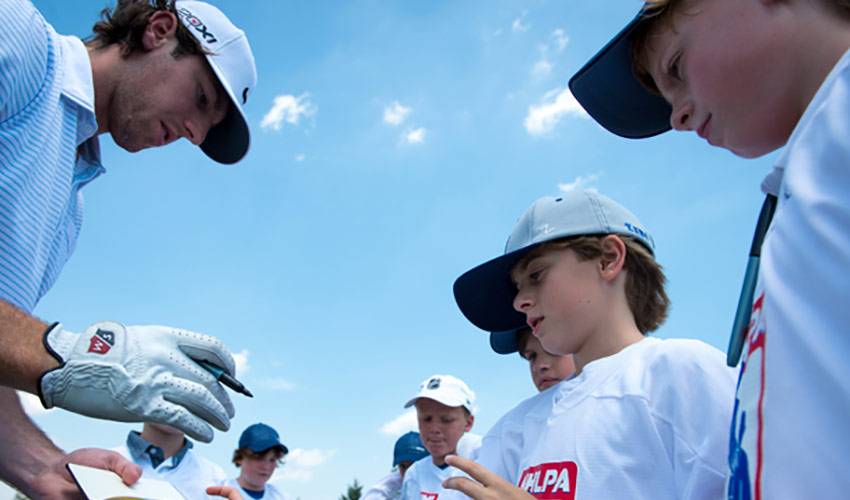 Close to 50 current and former members of the NHLPA, along with corporate partners and various sponsors, hit the links at RattleSnake Point Golf Club in Milton, Ontario on Monday for the 20th annual NHLPA Charity Golf Classic. The 2012 edition of the Players' tournament raised close to $100,000 – proceeds will benefit the NHL Alumni Association's Players Helping Players Fund, as well as Player-supported charities on behalf of each of the participating NHLPA members.
"It's great to be a part of this event that raises funds for a worthy cause," said NHLPA member Chris Campoli, who spends his summers in the Toronto area. "The fact that we have an opportunity to come together in the off-season, meet former and current Players that we wouldn't normally see and give back to the Players Helping Players Fund, it's a fun experience."
"Players take great pride in their involvement with the NHLPA and this tournament gives them another way to help support former Players who came before them," said Mathieu Schneider, NHLPA Special Assistant to the Executive Director and former NHL player. "From former greats like Ted Lindsay and Wendel Clark to current stars including James Neal and Jeff Skinner, it's amazing to see the continued support and involvement from the Players."
Battling strong winds and 30-plus degree temperatures, Dan Winnik, the newest member of the Anaheim Ducks finished with the lowest score in the 'Player' category by posting a 71, leaving him 1-under par for the day. The winning group in the overall 'Team' category had Hockey Hall of Fame inductee and NHLPA pioneer, Ted Lindsay as their celebrity guest during the round. The team, which consisted of Lew Lapaugh, Don Fitcher, Michael Fitcher, and Jason May, finished with a final score of 128 in the 'shamble' format, good for 16-under par.
At the end of the scorching hot day on the course, Players and guests escaped the heat inside the Rattlesnake Point clubhouse for a BBQ banquet that was emceed by mediapersonality Gord Stellick and featured speeches from NHLPA Executive Director Don Fehr, as well as Mark Napier, the Executive Director of the NHL Alumni Association. A silent auction featured some rare sports memorabilia, including: a pair of autographed Kobe Bryant Nike basketball shoes, a signed and framed LeBron James photo, a Marc-Andre Fleury event-worn 2011 Winter Classic jersey and a Nick Lidstrom event-worn 2004 World Cup of Hockey team Sweden jersey.
The annual NHLPA Charity Golf Classic began in 1993 with current and former NHL players teaming up with corporate sponsors to benefit the Players Helping Players Fund, as well as other chosen charities throughout the years. Since its inception 20 years ago, the tournament has raised over $3.1 million for the chosen charitable causes.