Top Player Tweets of the Week (April 26 – May 3)
This week, the players took to Twitter to share their excitement for the playoffs.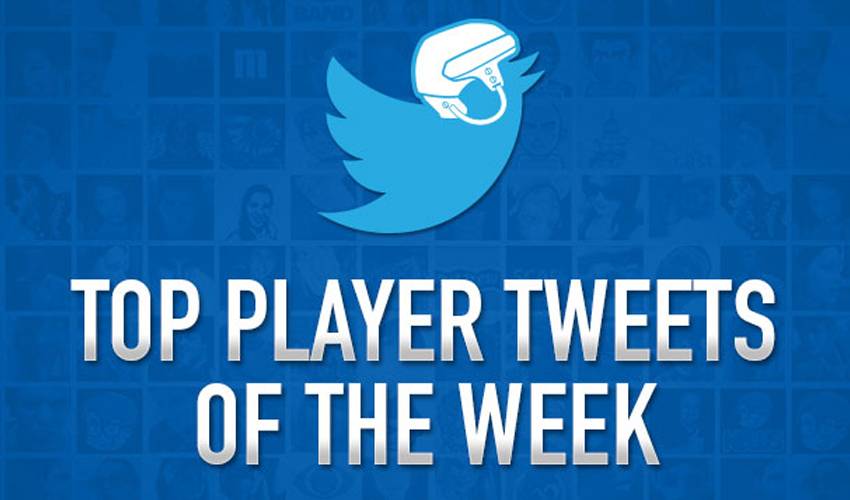 This week marked the beginning of the chase to the Stanley Cup. Naturally, players of teams that clinched a playoff spot have been sharing their excitement for the post-season with their fans on Twitter. Here are the top player tweets of the week.
First, the players get into the post-season spirit
I've said it before, in order to make anything a reality, u have to dream about it first. I've done that..Now lets go and play! #NYRBelieve

— Henrik Lundqvist (@HLundqvist30) May 1, 2013
Last shave before playoffs, can't wait to get started! #besttimeoftheyear

— Kyle Turris (@kyleturris) April 29, 2013
Playoffs already start in DC!!!love it!!!lets goooo twitter.com/ovi8/status/32…

— Alex Ovechkin (@ovi8) April 28, 2013
The fans definitely help get the players geared up
Wow the Bell Center is just rocking. Can't think of a louder building I've played in for the Playoffs. #BecauseItsTheCup

— Scottie Upshall (@ScottieUpshall) May 2, 2013
Got tix to gm 4 for whoever can make me the best playoff avatar. Send your pic w/ #RichiesRewards. Winning pic will go up live tonight Go NY

— Brad Richards (@BRichards_1991) May 1, 2013
HC was rocking last night, thanks to all the fans who came out! Can't wait to see that same atmosphere Thursday night! #Ducksnation

— Nick Bonino (@NickBonino) May 1, 2013
Cant wait to get the playoffs started tomorrow night at the Honda Center and skate out to the sea of orange towels #BecauseItsTheCup

— Kyle Palmieri (@kylepalmieri) April 30, 2013
As the playoffs begin, Craig Anderson and Erik Condra remind us that players do the unthinkable to bring home the Cup
Sometimes I stop pucks with my face. . . Because its the playoffs. Can i get some #NHL14Anderson love #sensarmy? img.ly/uwnd

— Craig Anderson (@CraigAnderson41) May 3, 2013
Finished the 3 rd with my skate like this and didn't even know. Not sure if that's a good thing or bad? #peskysens twitter.com/ECondra/status…

— Erik Condra (@ECondra) May 3, 2013
But it's a team effort and the guys always give credit where it's due. A few of them took to Twitter to celebrate their teammates' performances
Andy went into #beastmode tonight. Resilient win by the guys. Move on to tomorrow now. #sens

— Marc Methot (@MarcMethot3) May 3, 2013
What a game by the boys!! Andy was a beast tonight!! #PeskySens

— Robin Lehner(@RobinLehner) May 3, 2013
Wouldn't had been a game without @jonathanquick32 He put on a clinic tonight. #stanleycup #yougetnothingforone #takes4 #ontogame2

— Willie Mitchell (@Willie_Mitch33) May 1, 2013
As always, join in on the conversation! Follow along and share your tweets using the #StanleyCup and #BecauseItsTheCup hashtags.