Top Player Tweets of the Week (May 10 – May 17)
This week, the players took to Twitter to show their mothers some love and comment on playoff hockey.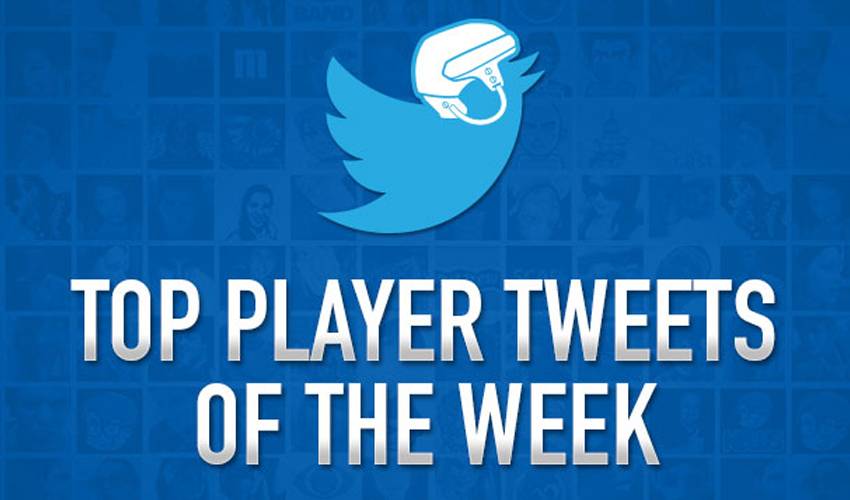 As the quarterfinals of the Stanley Cup playoffs came to a close, the players turned to Twitter to share their excitement and gratitude to fans. Whether they won, lost, or were watching from home – players have been commenting on the quality of the games being played and their appreciation of fan support. The guys also made a point to send love to their beloved moms on Mother's Day.
These are the top player tweets of the week:
The players comment on the thrill of playoff hockey
Wow. Boston. Isn't hockey great people?

— George Parros (@GeorgeParros) May 14, 2013
It's a game of inches @lakings fans. #stanleycup #BecauseItsTheCup #thatshowyoudo

— Willie Mitchell (@Willie_Mitch33) May 17, 2013
And, as always, show fans all kinds of love
Thanks to my friends at the Geneva centre for autism for the cool video from their trip to the leafs game! twitter.com/JVReemer21/sta…

— James van Riemsdyk (@JVReemer21) May 16, 2013
Leafs fans - thanks for all the support this season. You were great! #LeafNation

— Carl Gunnarsson (@carl_gun) May 17, 2013
Thanks leafs nation for a very memorable year. Just the beginning of many good things to come around here!Thanks for the support! #goleafs

— Tyler Bozak (@Bozie42) May 14, 2013
They thank their mothers for everything they've done for them over the years
Happy Mother's Day to all the moms out there, especially mine! Pretty sure a lot of us couldn't survive without you! #spoiledchild

— Eric Tangradi (@ETangradi) May 12, 2013
Mom thank you for being the most amazing person in the world ! Happy Mothers Day. To my sister Corinne, thank you for being you! HMD...💐❤

— Jordin Tootoo (@Jtootoo22) May 12, 2013
Cant thank my amazing mother Paula enough for all that she has done and still does for me and others! Happy Mother's Day to all you moms!

— Luke Adam (@LukeJAdam) May 12, 2013
Best mom in the world!!! #happymothersday twitter.com/RyanJohansen19…

— Ryan Johansen (@RyanJohansen19) May 12, 2013
Thanks for always being there and supporting me on life's journey #Mom. Love you.Happy Mothers Day!… instagram.com/p/ZN6JjxG2Mw/

— Willie Mitchell (@Willie_Mitch33) May 12, 2013
My mom has been my biggest supporter and has done sooooo much to allow me to become the person I am… instagram.com/p/ZOAMIiq7VF/

— Scottie Upshall (@ScottieUpshall) May 12, 2013
Happy Mother's Day to all the moms out there. Special thanks to my mom for all her sacrifices like taking me to the rink at 5am! Love you.

— Jack Johnson (@JackJohnson3) May 13, 2013
Happy Mother's Day to all the mothers out there! This win was for you!!!

— Pavel Datsyuk (@Datsyuk13) May 13, 2013
Patrick Sharp's mom even came out to support her son! Only, she's sporting the wrong Patrick's jersey!
Momma Sharp made it to game 1. Hawks good luck charm. #WrongPatrickMom twitter.com/10PSharp/statu…

— Patrick Sharp (@10PSharp) May 16, 2013