Brodeur and Bobrovsky Go Head-To-Head In EA NHL 14 Cover Vote Finals
It's official, there will be a goalie on the cover of EA NHL 14. Both Martin Brodeur and Sergei Bobrovsky made it to the final vote.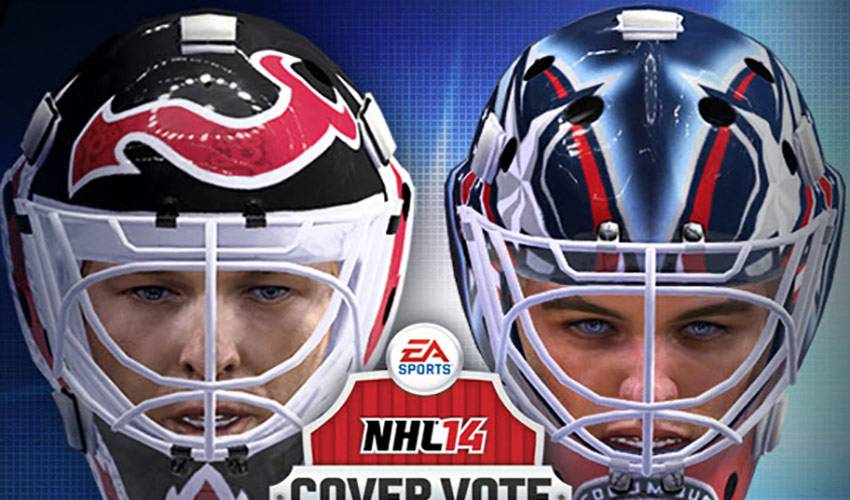 The results are in and EA Sports' NHL 14 Cover Vote campaign has evolved into a battle of the goalies. New Jersey Devils goaltender Martin Brodeur will go head-to-head this week against Columbus Blue Jackets goaltender Sergei Bobrovsky to see who will be crowned NHL 14's cover athlete.
As always, you can vote for your favourite player, and votes count as double on 'Twitter Vote Thursday' by tweeting using one of the following hashtags #NHL14Brodeur or #NHL14Bobrovsky.
Aren't sure who you want to vote for? Get to know your contenders a little better this week by taking part in our back-to-back @NHLPA Twitter Takeovers with Brodeur and Bobrovsky.
Bobrosvky will be taking over the @NHLPA Twitter account Thursday, May 30th at 5pm EST and Brodeur will take over the account shortly thereafter at 6:30pm EST. Tweet your question to @NHLPA using hashtag #AskBobrosvky or #AskBrodeur.