Top Player Tweets of the Week (June 7 – June 14)
Whether they're in the finals or not, this week the players shared their Stanley Cup excitement with fans on Twitter.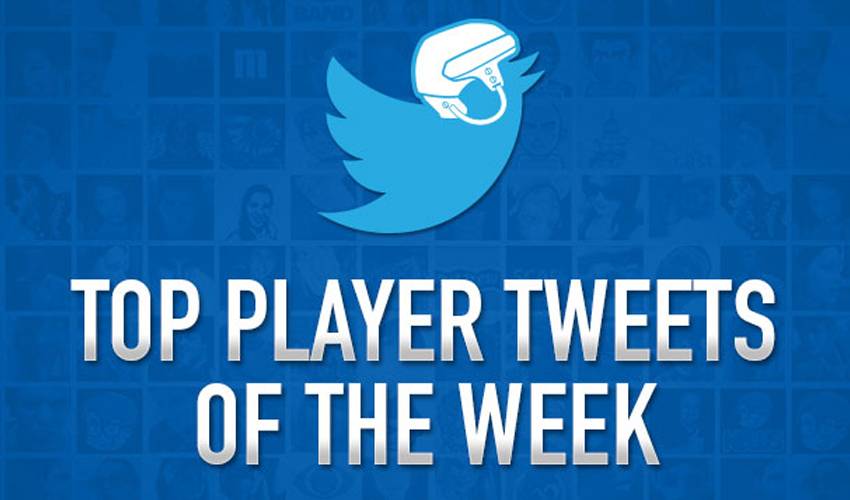 And then there were two. The Stanley Cup Finals have officially kicked off, and whether their teams are still in the running or not, the players couldn't be more excited about the playoffs. This week, the guys took to Twitter to share in their love of the sport and their thoughts on Game One with fans.
What a hockey game @Bozie42

— Jake Gardiner (@Jgardiner272) June 13, 2013
I hope this game goes until tomorrow morning so kids on the east coast can watch it while eating Fruit Loops b4 they catch the bus 2 school.

— Paul Bissonnette (@BizNasty2point0) June 13, 2013
Midnight on the dot! Goodnight!

— Jamie Benn (@jamiebenn14) June 13, 2013
lol! just woke up and they were still playing, priceless! best game in the world! #3ot #becauseitsthecup

— Damien Brunner (@damien_brunner) June 13, 2013
For the record, nobody picked @shawz15er to be the hero and become an #instantlegend. Who knew it would go to triple OT?! #BecauseItsTheCup

— Jack Johnson (@JackJohnson3) June 13, 2013
You know what this game needs.....More Cowbell....there it is!!!!!

— James Wisniewski (@jameswisniewski) June 13, 2013
These poor guys right now, they are so gassed! I'm tired just watching them. Wow triple OT comin up #smallenfreuden

— Matt Duchene (@Matt9Duchene) June 13, 2013
And, as always, Paul Bissonnette and Evgeni Malkin are back to chirping each other on Twitter. You might remember this exchange from last December. This week, Bissonnette and Malkin were at it again:
Great catching up with Evgeni Malkin this morning. pic.twitter.com/iktJr3o1pS

— Paul Bissonnette (@BizNasty2point0) June 13, 2013