Top Player Tweets of the Week (June 21st-28th)
It's the highlight of every NHL season. This week, the players react to the Stanley Cup finals.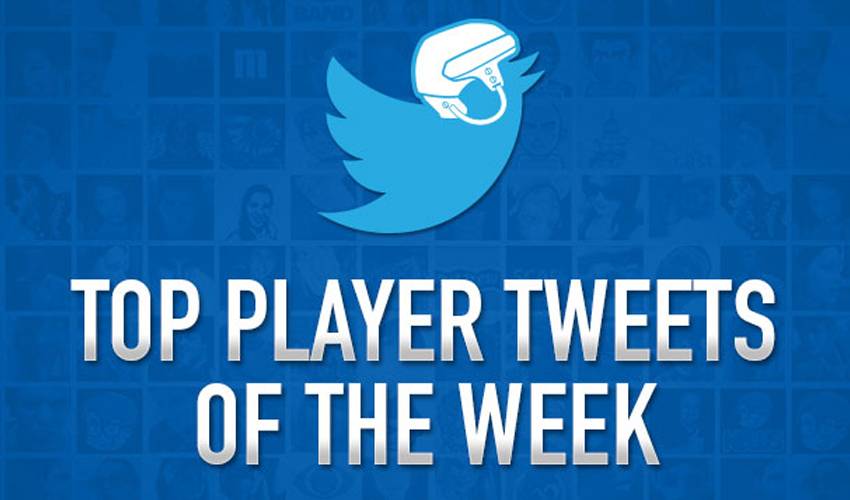 The 2013 Stanley Cup champions are the Chicago Blackhawks. Whether they played in the heart-stopping game or watching on the edge of their seats from home – the players took to Twitter to share their excitement over the big win.
Thanks for all the support. Unbelievable feeling right now. Stanley cup champs!

— Patrick Kane (@88PKane) June 25, 2013
Congrats to the Blackhawks on winning the #stanleycup, special congrats to @10PSharp on another championship!! #bigtimeplayer

— RJ Umberger (@Umby18) June 25, 2013
Wow. What an amazing ride. Thank you Bruins fans for creating the best hockey experience of my life to date.

— Torey Krug (@KrugTorey) June 25, 2013
Congrats to Chicago. Best team from start to finish.

— Logan Couture (@Logancouture) June 25, 2013
Congrats to Blackhawks!!

— Alex Ovechkin (@ovi8) June 25, 2013
Big congratulations to my man @VStalberg can only imagine how it feels! #BecauseItsTheCup #StanleyCupCHAMPIONS

— Erik Karlsson (@ErikKarlsson65) June 25, 2013
What a feeling! 20 yrs ago tmrw I was drafted into the NHL! Today I am a SC Champion! Wow! pic.twitter.com/F2jbJ0FzRZ

— Jamal Mayers (@jamalmayers) June 25, 2013
Congrats to all my friends with the @NHLBlackhawks! Great group of guys!

— Andrew Ladd (@aladd16) June 25, 2013
Workouts just got that much more intense tomorrow for the rest of the league. Chills watching the cup get rolled out.

— Ryan Jones (@jonesry28) June 25, 2013
Couldn't be happier for Sheldon Brookbank.. As a few players have said, HELL of a teammate!!

— Bobby Ryan (@b_ryan9) June 25, 2013
Hands down hardest trophy to win in sports. Congrats to Hawks and Bruins on a great year. Both teams left it all out there. #goosebumps

— Nathan Thompson (@NateThompson44) June 25, 2013
And what better way to kick off the off-season than to finally shave off that playoff beard? Andrew Ference did!
Ference making his #StanleyCup playoff beard disappear. RT @Ferknuckle: Time to get ready for next year. https://t.co/fjDN86vPiP

— NHLPA (@NHLPA) June 25, 2013