Top Player Tweets of the Week (June 28th – July 5th)
This week, the players shared their reactions to the 2013 NHL Entry Draft.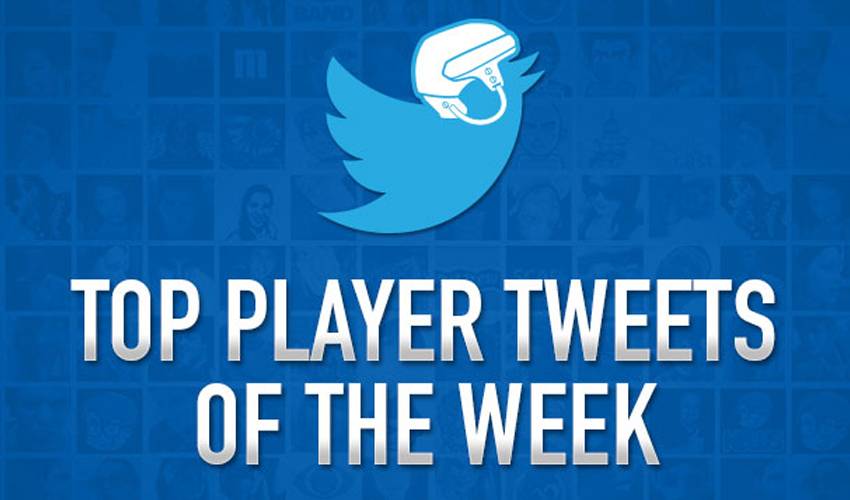 Once a year, NHL dreams come true for a selection of talented and passionate young players at the annual NHL Entry Draft. The eyes of the hockey world hone in on the young emerging talent, while current NHL players watch eagerly to see the players they will call teammates or foes in the future.
On Sunday, June 30th, in Newark, New Jersey, seasoned players shared their own draft day memories, and welcomed the new players to the league. As for the players recently drafted to their new teams, they tweeted their relief, gratitude, and excitement for what's to come.
The prospects-turned-players revel in the moment:
So proud to be part of the @Avalanche organization!!!

— Nathan Mackinnon (@Mackinnon9) June 30, 2013
What a feeling! pic.twitter.com/EjTba3moxY

— Nathan Mackinnon (@Mackinnon9) June 30, 2013
reallly proud to be part of the Tampa Bay lightning , can't wait to head out to tampa #NHLdraft

— jonathan drouin (@jodrouin27) June 30, 2013
So proud to be a part of the @EdmontonOilers organization, now the work begins #blessed

— Darnell Nurse (@drtwofive) June 30, 2013
big thanks to the @NHL_Sens organization for welcoming me into their family. looking forward to the futre! #proud

— Curtis Lazar (@CurtisLazar95) June 30, 2013
So proud to be a part of the @EdmontonOilers organization, now the work begins #blessed

— Darnell Nurse (@drtwofive) June 30, 2013
Seasoned NHL players celebrate the young stars who made it and share their own Entry Draft stories:
Congrats to @drtwofive. Welcome to the Oilers. Nice to have another @OHLHockey guy in the fold. #Character

— Sam Gagner (@89SGagner) June 30, 2013
Good luck to all prospects today at the @NHL draft...big day enjoy it! Nervous 4 hour wait for me in '00..and '02..bring ur @TUMStweets

— Jarret Stoll (@jarretstoll) June 30, 2013
Congrats to all the kids today on draft day!! Exciting day for them and their families! For those who don't get picked its just a speed bump

— josh gorges (@jgorges26) June 30, 2013
Welcome to the Avs family @Mackinnon9!!

— Gabriel Landeskog (@GabeLandeskog92) June 30, 2013
Congrats and welcome to Denver @Mackinnon9! See ya in Halifax next week bud

— Matt Duchene (@Matt9Duchene) June 30, 2013