Top Player Tweets Of The Week – Season Opener!
The 2013-13 NHL season kicks off tonight! As #ThePlayers lace up their skates, they take a moment to share their excitement with their fans on Twitter. These are your Top Player Tweets of the Week.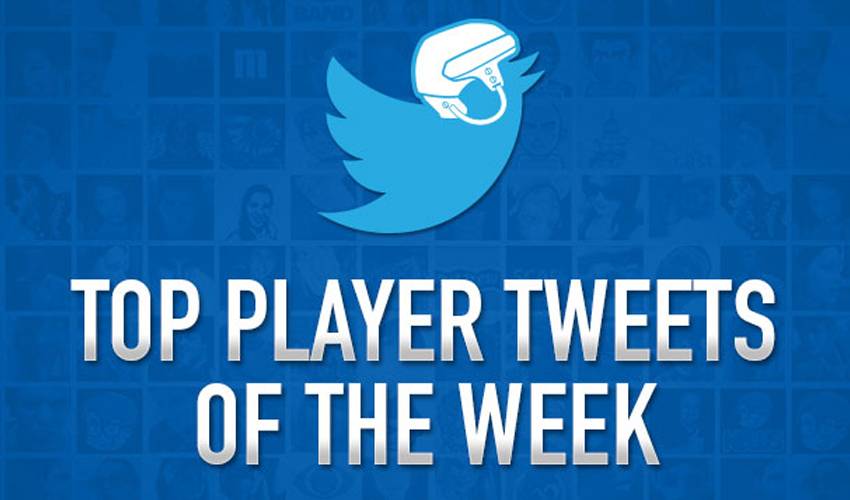 Fans have eagerly watched as the players hit the ice during training camps, practices, and pre-season games for the past few weeks. But tonight, the puck drops on the regular season. Now it counts. Whether they've been getting in some last minute summer activities or settling into a new city – the players are excited and ready to get this season started.
Here are your top "Hockey is Back!" player tweets of the week:
All I can say is I'm looking forward to start the real season on Friday.! #boom #gotime

— Erik Karlsson (@ErikKarlsson65) September 30, 2013
Had a great time at the @ColumbusZoo. Thanks to all the fans who came out to support us. Going to be a great season. #bestfansever

— Cam Atkinson (@CamAtkinson13) October 1, 2013
Great time in banff. Off to Edmonton to get this season started. pic.twitter.com/I0MtzVn9TO

— Jim Slater (@slaterjim) September 30, 2013
Very excited and honored to sign a contract with @FlaPanthers Can't wait for season to start.

— Ryan Whitney (@ryanwhitney6) September 30, 2013
Back in New York for a few days. Time for the final push before the season starts.. Hope you guys are excited, I am!

— Henrik Lundqvist (@HLundqvist30) September 30, 2013
Congrats to @Ferknuckle on being named captain! You can tell he is the right person to lead our team! #winner Let's get the season going!

— David Perron (@DP_57) September 30, 2013
Great win in our last pre season game ! Now let's get ready for the first season game . #FlaPanthers

— Jonathan Huberdeau (@JonnyHuby11) September 29, 2013
Season opener tomorrow in Edmonton. @markscheifele55 pic.twitter.com/yIfJ9wEcvk

— Jacob Trouba (@JacobTrouba) September 30, 2013
One last fishing day before the season! Getting super excited!!! pic.twitter.com/bJEGE32GSD

— Pavel Datsyuk (@Datsyuk13) September 30, 2013
Nice win for the boys to finish off the preseason! Can't wait for opening night on Wednesday

— Matt Duchene (@Matt9Duchene) September 29, 2013
The season gets going tonight with the Maple Leafs visiting the Canadiens at the Bell Centre in Montreal; the Capitals are in the 'Windy City' to face-off against the defending Stanley Cup champion Blackhawks and the youthful Oilers host their new Western Conference rivals, the Winnipeg Jets.