Brotherly Love
When it comes to Olympic brother acts, Jonathan Ericsson and his brother, Jimmie, are ready to give Team Sweden a solid one-two punch.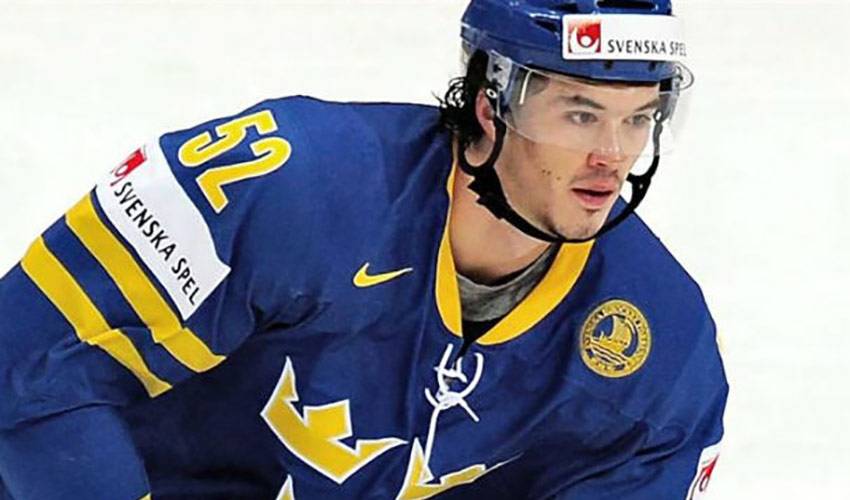 When it comes to Olympic brother acts, Jonathan Ericsson and his brother, Jimmie, are ready to give Team Sweden a solid one-two punch.
As thrilled as he was to get the call telling him he was going to be part of the Swedish side that will compete in the men's hockey event at the 2014 Winter Olympic Games, Jonathan, who has appeared in over 300 games for Detroit, was more elated that his big brother had also made the squad.
"It was such a big honour to find out I was going to play for my country," said Jonathan, who won bronze with Sweden at the 2010 World Championships. "But I was even more excited to know that I would be playing with Jimmie. I still can't believe it. Our parents (Sven and Susanne) will be coming, too. I think it's something we will all cherish forever."
The siblings have each made their mark in the game, albeit in different leagues.
Jimmie, 33, is a centreman and captain for Skelleftea AIK, champions of the Swedish Elite League in 2013.
Jonathan, 29, is a defenceman for the Red Wings, who has 64 games of Stanley Cup playoff experience.
The brothers were set to play together professionally for the first time at the 2010 World Championships in Germany. It lasted only a few minutes after Jimmie had to leave the tournament with an injury in Sweden's first contest.
Now, they're getting the chance they've both been hoping for.
"He's a very intense player, someone who will do what it takes to win," said Jonathan, of his older brother. "He's always been that way."
Perhaps not surprisingly, they didn't always get along.
"I think I teased him quite a bit when we were young, just getting under his skin," recalled Jonathan. "He pretty much beat me up every other day. I got on his nerves and he was a sore loser. So, we had a few battles."
Despite the odd tussles, there was one moment when Jonathan knew his big brother would always have his back.
"We were out on the slopes, on a plastic snow-racer, along with our younger brother (Jesper)," remembered Jonathan. "Jesper was very young and he really couldn't steer the racer. He hit into a guy and that guy started yelling at him. I said some things I shouldn't have and then he said something like, 'Stay here. I'm going to get my brothers and come back to settle this.'"
Enter Jimmie Ericsson.
"He told me and Jesper to go home and he'd take care of it," continued Jonathan. "He must have done just that. He came home and he didn't say a word about it. That's the type of person he is."
Jonathan also knows what type of player Jimmie is, too.
"He's very talented and he's very determined. He wants to win."
At least Jonathan doesn't have to worry about being on the wrong end of a dust-up with Jimmie anymore.
"I think I'd do better than I fared when I was younger," he laughed. "I really just can't believe that we will get to play together in the Olympics. It will be a great memory for our family."
A recollection that won't have a shred of sibling rivalry.