Top Player Tweets of the Week: Trade Deadline Edition
This week's top player tweets focus on the comings and goings of Trade Deadline Day 2014.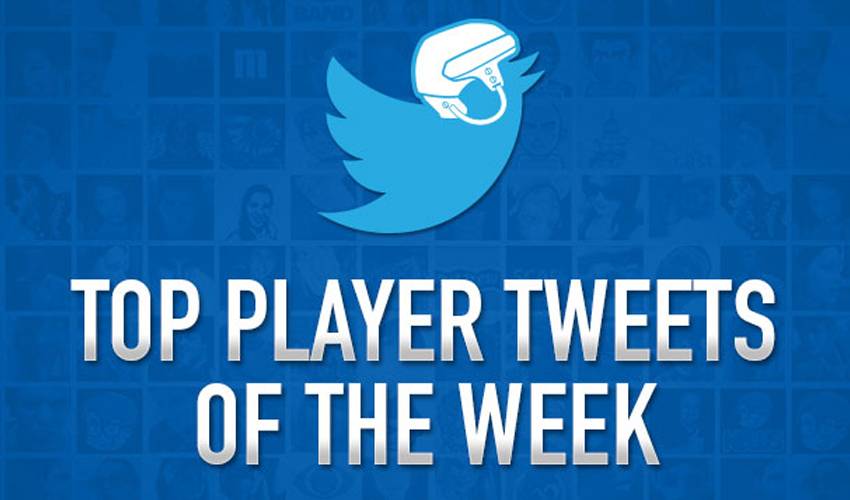 Trade Deadline Day is a complicated event for a sports fan. With it, comes the possibility of new talent for a team, but also the chance that your favourite player will be lost to another. For the players, the day is an anxiety-inducing roller-coaster that may immediately change their lives.
This week, the players took to Twitter to share their excitement, well-wishes, and thanks to their former and future teams, teammates, and fans, and shared snapshots of their travels as they moved from one city to the next. These are the top player tweets of the week:
Thanks LA for everything this year first class. Very excited to join @BlueJacketsNHL and start the next chapter

— Matt Frattin (@Matt_Frattin) March 6, 2014
Thanks to Washington Capitals,fans n and my ex teammates for the great years in DC. Gonna miss it!! #ready for the new opportunity

— Michal Neuvirth (@mneuvirth30) March 6, 2014
Made it to Dallas! pic.twitter.com/upSd8mIN9k

— Shawn Matthias (@ShawnMatthias) March 5, 2014
My family and I are extremely excited to start another chapter of our lives with the incredible state of Minnesota and the @mnwild

— Matt Moulson (@MMoulson) March 5, 2014
I have been traded again, 4weeks, 3 nhl organisations, 1 Olympics , this is hockey.....

— Raphael Diaz (@diaz_raphael_61) March 5, 2014
Fresh start,new chapter,new chalenge with #LAKings!Very very excited! Thank you #CBJ for giving me a chance to play in Cbus #greatteammates

— Marian Gaborik (@MGaborik10) March 5, 2014
Been a crazy day of packing but super excited to be a part of the Vancouver organization, only heard great things about Van!

— Jacob Markstrom (@j_markstrom) March 5, 2014
A huge thanks to @EdmontonOilers for giving me a start in the NHL and a great 3 years, going to miss the fans and most of all my teammates

— Corey Potter (@Potsy44) March 5, 2014
Lost a couple great guys today, but that's the business. Going to miss Stempy & Reto.. Good luck boys! pic.twitter.com/dS0pshljza

— TJ Galiardi (@TJGaliardi) March 5, 2014
Tough seeing one of the best teammates and guys I've played with leave! Gonna miss you Robi!! #3-4 #Warrior #GoodLuck pic.twitter.com/8fwCvfMM86

— Brenden Dillon (@BDillon04) March 5, 2014