'Hero the Hero' An Uplifting Story
Matt Carkner is proud to play a role in helping his wife Kary & sister-in-law Pam bring their children's book to life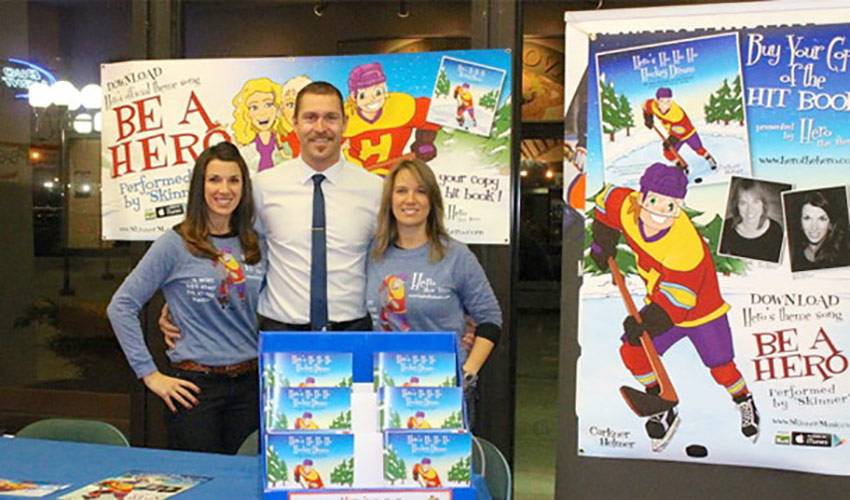 Kary Carkner and Pam Helmer weren't sure what the reaction was going to be when the children's book they co-authored came out this October. Several autograph signings, school visits and interviews later, the sisters have their answer.
Typically, it's Matt Carkner, the tough-as-nails New York Islanders defenceman, who is the one familiar with road trips. But on December 6, his wife, Kary, joined his sister-in-law Pam (her husband Bryan is an assistant coach with the American Hockey League's Hershey Bears), at the Giant Center in Hershey, Pennsylvania, and experienced her own version of it when she sat down for a meet and greet with hockey fans.
"It was amazing," said Kary. "We weren't sure what to expect when we got there. But, in three hours, every book was gone and our hands were sore from signing the books."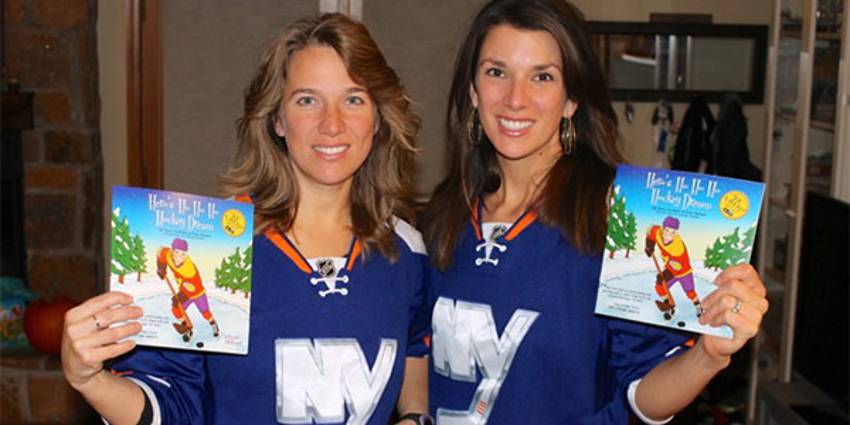 Hero's Ho Ho Ho Hockey Dream, illustrated by Steven Snider, might not be on the New York Times best seller list, but the children's book has proven to be a big hit inside and out of the hockey world.
What started out as a book that would help children cope with the death of someone close to them (the sisters' father, Wayne, died of a heart attack six years ago) evolved into something much different, an uplifting tale of a sports-loving kid who falls asleep and wakes up at the North Pole.
"I guess my biggest contribution when it came to the book was in urging Kary and Pam on, to get the book out there for everyone to see," said Matt, who has played nearly 240 NHL regular season games. "It's something they are very passionate about. When we opened the first box and saw that first copy, it was a really nice moment for all of us."
The couple's two boys, nine-year-old Chase and seven year-old Corbin, are both big fans of the book.
They aren't the only ones.
The owner of a local pizza chain in Ottawa (near where Kary and Pam grew up) ordered 50 copies to hand out to kids. The sisters donated 50 more.
"There have been a lot of times when we just shake our heads in disbelief," said Kary. "We've done about seven interviews, one of them on a live radio show, and we've been to several schools. I don't think I've ever been hugged that much in my life. It's just a great feeling to know that people young and old feel a connection to what we've done."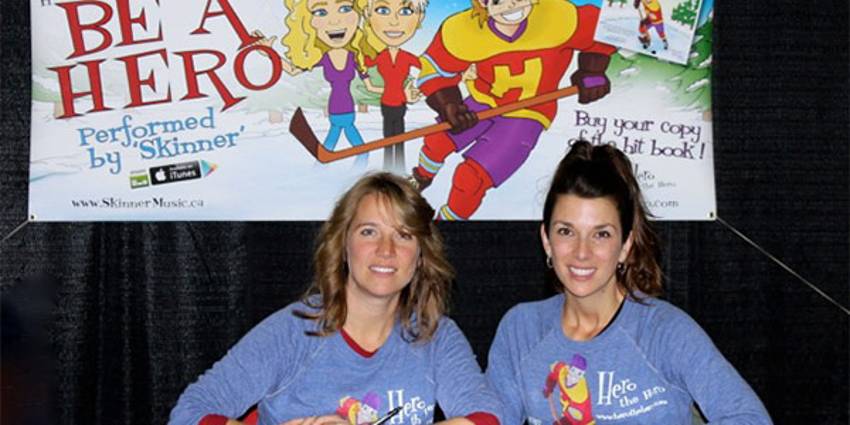 Matt Carkner can feel the love, too.
There are at least two more 'Hero' books set to come out, the next one in 2015. While the first featured a character Daniel Elfredsson, the second will showcase a tough guy with a big heart.
"That kind of sounds familiar, doesn't it?" laughed Matt. "I'm pretty happy with that."
So, too, is Kary.
"We've had so much positive feedback," she said. "We've also been lucky to have people share their feelings about the book. At first, you really don't know what to expect, how people will react to it. But, it's been about as great as you could have ever hoped for."
A storybook ending, so to speak, with still more stories to be told.
For more on the book, visit: http://www.herothehero.com/ or follow on Twitter at: @Hero_the_Hero