David Desharnais - Player of the Week
David Desharnais has worked his way through the Canadiens system to become a mainstay of their now dynamic offensive attack. This past week Desharnais was once again putting up points and proving his value to the Habs' success.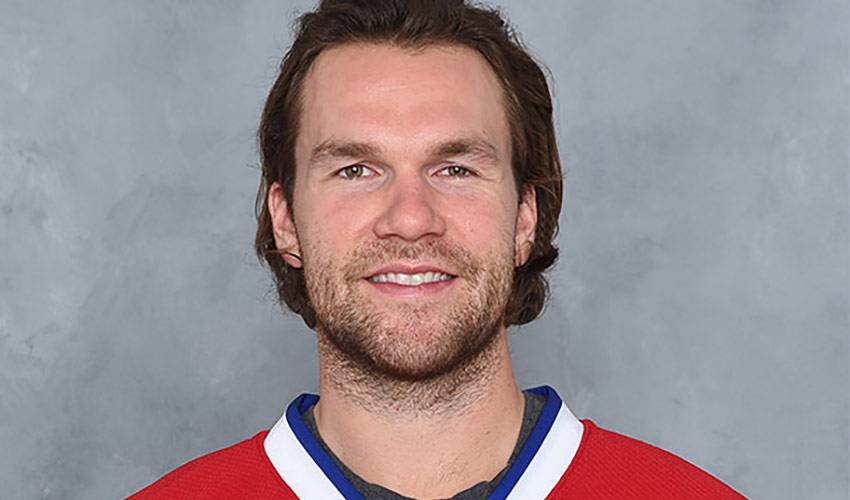 NEED TO KNOW
David Desharnais is a great hockey success story. While his story is not entirely unique within the ranks of the NHL, it certainly is not a well-traveled path for most players who end up competing at the sport's highest level. Combine that with the fact that he is a Quebec native who is making his name in his home province with the bleu, blanc et rouge of the Montreal Canadiens, and the story becomes that much better. His confident and dynamic offensive play is once again helping the Habs put points on the board and solidify their spot as one of the top teams in the Eastern Conference.
Desharnais was undrafted coming out of a strong junior career with the Chicoutimi Sagueneens of the QMJHL, but was invited as free-agent by the Canadiens to their training camp in 2007. The club liked what they saw and he played that season with Montreal's ECHL affiliate, the Cincinnati Cyclones. With the Cyclones that season, Desharnais scored an incredible 106 points in the regular season and added 33 more in the playoffs, en route to leading the club to the Kelly Cup championship. He was quickly promoted through the Canadiens system, and he signed a two-year, two-way deal with the club and was assigned to the Hamilton Bulldogs of the AHL. His strong play continued in the Ontario steel-town, leading the Bulldogs in scoring in 2009-10, a season in which he also made his Canadiens debut. Upon being called-up, it was clear that David was not going to let his opportunity go to waste. He has since solidified himself in Montreal and become a mainstay of the Habs' offense. His shifty moves and offensive vision have made him a crucial part of the team's success. Partnering with players like Max Pacioretty, Brendan Gallagher and Alex Galchenyuk has proven to be a potent mix over the past couple seasons.
David and the Canadiens are again showing the NHL that they are amongst the elite in the league. This past week, David put up six points in three games, a number that led the league, all the while helping the Habs to a couple of wins. With his continued dedication to success and his recent play, David Desharnais is the NHLPA.com Player of the Week!
BIOGRAPHY
Born in Laurier-Station, Quebec, Canada on September 14, 1986
Signed as an undrafted free-agent by the Montreal Canadiens in 2007
Led the Cincinnati Cyclones to the 2007-08 Kelly Cup title (ECHL)
Played with HC Fribourg-Gotteron of the Swiss National League during the 2012 owners' lockout, registering 16 points in 16 games
Currently 5th in team scoring for the Canadiens