KRAFT HOCKEYVILLE USA ANNOUNCES TOP 10 COMMUNITY FINALISTS
Americans will vote for communities to win a total of $425,000 in arena upgrades beginning April 14.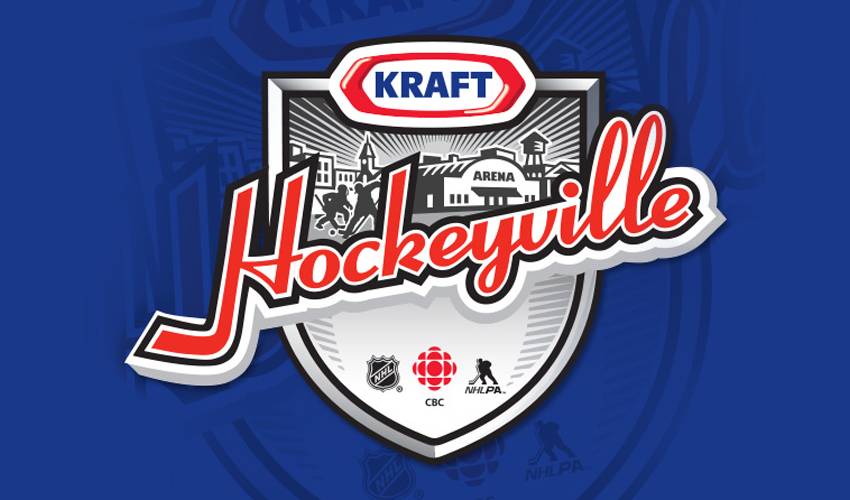 Americans Will Vote For Communities To Win A Total Of $425,000 In Arena Upgrades
NORTHFIELD, Ill. – April 11, 2015 – Hundreds of communities across the country have shown their hockey spirit and passion by nominating their local rinks for the esteemed title of "Kraft HockeyvilleTM USA," and the chance to host an NHL Pre-Season Game in their local community. Launched in the United States for the first time on January 1, in partnership with the National Hockey League Players' Association (NHLPA), National Hockey League (NHL®), NBC Sports Group and USA Hockey, Kraft's Canadian-born program captured the nation, reaching communities in all 50 states, with 1,324 rinks nominated and 18,388 unique story nominations. The top 10 communities will share $425,000 in arena upgrades from Kraft.
The 10 communities, five from the West and five from the East, moving on to the first round of voting include:
West
Big Dipper Ice Arena – Fairbanks, Alaska
Decatur Civic Center – Decatur, Ill.
St. Michael Albertville Arena – Albertville, Minn.
Rushmore Hockey Thunderdome – Rapid City, S.D.
Pickwick Ice – Burbank, Calif.
East
Quincy Youth Arena – Quincy, Mass.
Cambria County War Memorial Arena – Johnstown, Pa.
Highgate Sports Arena – Highgate, Vt.
Healthy Zone Rink – East Aurora, N.Y.
Pullar Stadium – Sault Sainte Marie, Mich.
"We are overwhelmed by the number of nominations, along with the incredible community pride and hockey enthusiasm shown through the first year of Kraft HockeyvilleTM USA," said Jane Hilk, Chief Marketing Officer and President, Kraft Beverages & Snack Nuts Division. "Nearly seventy percent of all rinks in the country were nominated. This is a clear testament to the unity hockey brings to communities across America, and we are excited for fans to rally around their favorite community and cast their votes."
Three rounds of public voting begin on April 14 and determine the first Kraft HockeyvilleTM USA:
Round 1: 12 a.m. ET on April 14, through 11:59 p.m. ET on April 16 - Top four communities announced April 18 and chosen to move on to the next round; remaining six each receive $20,000 toward arena upgrades
Round 2: 12 a.m. ET on April 21 through 11:59 p.m. ET on April 22 - Top two communities announced April 25; remaining two each receive $40,000 toward arena upgrades
Round 3: 12 a.m. ET on April 27 through 11:59 p.m. ET on April 29 - One community becomes the first-ever "Kraft HockeyvilleTM USA"; runner-up receives $75,000 toward arena upgrades
The grand prize winner will be announced on NBC on May 2 and receive the grand prize opportunity to host an NHL® Pre-Season game televised on NBCSN and $150,000 in arena upgrades from Kraft.
For voting rules and complete program details, visit www.KraftHockeyville.com. Kraft HockeyvilleTM USA can also be found at Facebook.com/KraftHockeyvilleUSA and on Twitter (@HockeyvilleUSA). You can join the conversation using #HockeyvilleUSA.
###