4th Annual Smashfest On Tap For July 23, 2015
Fourth annual fundraiser hosted by Dominic Moore and supported by the NHLPA ... NHL players to display ping-pong talents, raise funds for concussion & rare cancer research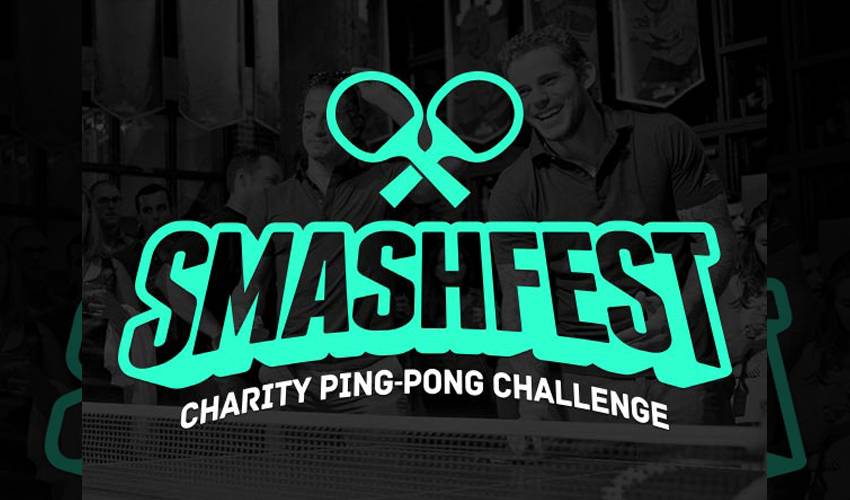 TORONTO (July 2, 2015) – The National Hockey League Players' Association (NHLPA) and NHL player Dominic Moore are proud to announce the fourth annual Smashfest – a fan-inspired event designed to showcase NHL players' ping-pong skills while raising money and awareness for two important causes: concussions and traumatic brain injury research; and rare cancer research and advocacy. Smashfest will take place on Thursday, July 23 at Steam Whistle Brewery in Toronto.
Tickets for the 2015 event are on sale to the public at www.Smashfest.ca.
"Smashfest is a fun and unique charity event. We bring NHL players and guests together for ping-pong, while raising money for two important causes - concussion and rare cancer research. Anyone interested should buy a ticket and come out to Smashfest later this month, as you never know what hockey players and celebrities might show up," said Dominic Moore, Smashfest host and New York Rangers forward.
WHAT: Smashfest Charity Ping-Pong Challenge - Hosted by Dominic Moore & Supported by the NHLPA
WHERE: Steam Whistle Brewery, Toronto
WHEN: Thursday, July 23, 6:30 PM ET
WHO: Dominic Moore (Host), and current / former NHL players, including Logan Couture, Kevin Klein, Sean Monahan, Jason Spezza, Cam Talbot, Chris Tanev and Eric Lindros are scheduled to participate, along with many more "ping-pong free agents" to be named later!
Through this one-of-a-kind event, fans attending Smashfest will have the opportunity to square off at the ping-pong table against and alongside NHL players; the chance to meet and interact with some of their favourite hockey players and other celebrities; and they will be able to bid on one-of-a-kind silent auction items and prizes, while helping raise money for charity.
Limited tickets are available to this intimate event, so they won't last long. To join Dominic and the participating NHL players for this exciting night, go to www.Smashfest.ca for more details.
-30-