NHL AND NHLPA TO HOST 2016 WORLD CUP OF HOCKEY MEDIA EVENT
Details of the 2016 World Cup of Hockey to be announced at the Air Canada Centre on Wednesday, September 9, 2015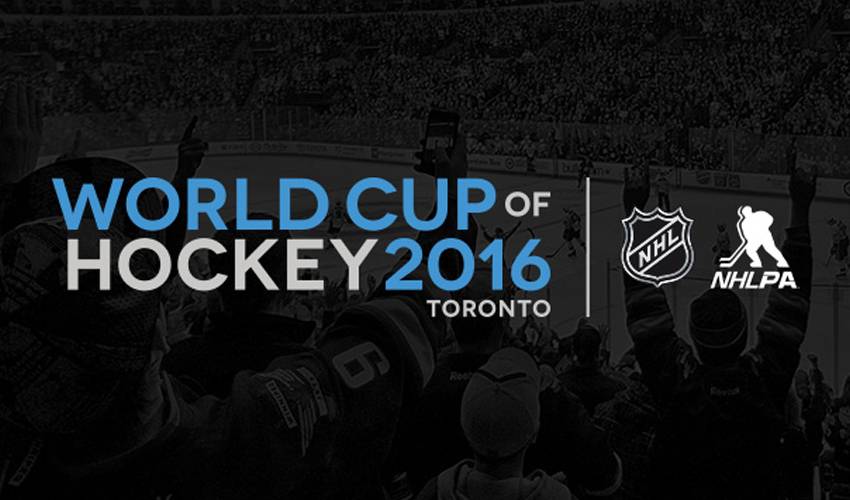 FOR IMMEDIATE RELEASE
**MEDIA ADVISORY**
NHL AND NHLPA TO HOST 2016 WORLD CUP OF HOCKEY MEDIA EVENT
WHAT: Details to be announced for the 2016 World Cup of Hockey. Media availability and photo opportunity.

WHEN: Wednesday, September 9, 2015
1:00 p.m. ET
WHERE: Air Canada Centre
40 Bay St., Toronto, Ontario M5J 2X2
Media to enter through Gate 2B (Media entrance will be open at 11:30 a.m.)
WHO: Gary Bettman/NHL Commissioner; Don Fehr/NHLPA Executive Director; Zdeno Chara/Boston Bruins; Sidney Crosby/Pittsburgh Penguins; Anze Kopitar/Los Angeles Kings; Henrik Lundqvist/New York Rangers; Ryan McDonagh/New York Rangers; Evgeni Malkin/Pittsburgh Penguins; David Pastrnak/Boston Bruins; Tuukka Rask/Boston Bruins; Brandon Saad/Columbus Blue Jackets; Steven Stamkos/Tampa Bay Lightning; James van Riemsdyk/Toronto Maple Leafs.
### (9/03/15)