Bouillon Announces Retirement
The stout defenceman hangs up his skates following a 15-year career with the Canadiens and Predators.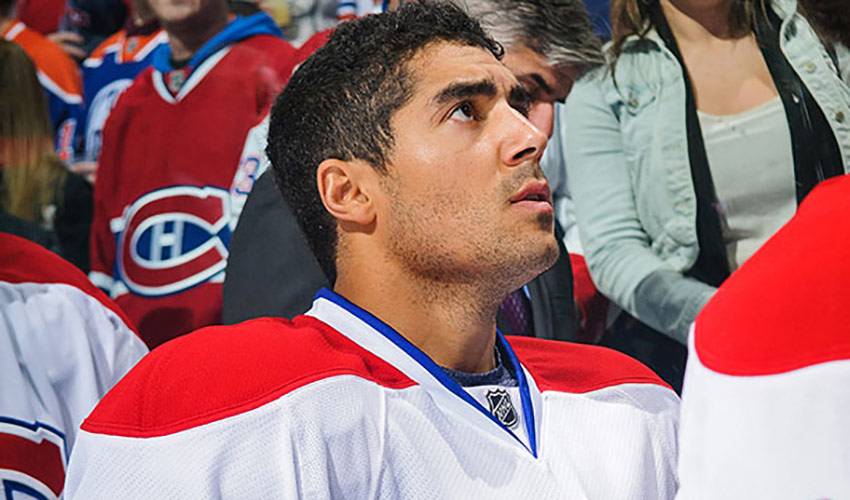 Following a 15-year career, including 11 seasons with the Montreal Canadiens, Francis Bouillon announced his retirement from the NHL on Friday.
A steady defensive presence and consummate teammate, Bouillon skated in a total of 776 NHL games in his career, with the Canadiens and the Nashville Predators. He registered 32 goals and 117 assists for 149 points, to go along with 536 PIMs.
Bouillon suited up last season with HC Ambri-Piotta of the National League A (NLA), which is the top professional league in Switzerland.
Born in New York City, but raised in Quebec, Bouillon began his professional career in 1996-97 with short stints in both the East Coast Hockey League (ECHL) and the International Hockey League (IHL) before signing a free-agent contract with the Canadiens in 1998.
For a large part of the next 10 seasons – other than a short stint in 2002-03 with the Predators, some time spent playing in the AHL and a tenure playing for Leksands in Sweden during the 2004-05 lockout – Bouillon was a mainstay on the blueline with the Canadiens. He signed a one-year deal with the Predators just prior to the 2009-10 and suited up in 81 games that season. His play earned him a two-year extension with Nashville.
He returned to the Canadiens in the summer of 2012 signing a one-year deal. His play that season led to him signing for another season with the Habs in 2013.
His strength and short-stature endeared him to fans in both Nashville and Montreal, and he helped the two clubs to the post-season on eight occasions, reaching the Eastern Conference Finals with the Canadiens in 2013-14.
Bouillon's hard work was not confined just to his time on the ice. He was recognized both for his play and his community dedication when he was awarded the Jacques Beauchamp Molson Trophy in 2003-04 as the Canadiens' unsung hero and, in 2006-07 he received the Jean Béliveau Award for his involvement within the Montreal community.
Bouillon retires to his home in Montreal with his family, and he will serve as a member of the Board of Directors of the Montreal Canadiens Alumni.