NHLPA, NHL PARTNER WITH LAGARDÈRE SPORTS FOR WORLD CUP OF HOCKEY 2016
Global sports marketing agency to lead European sponsorship sales for world class international hockey tournament.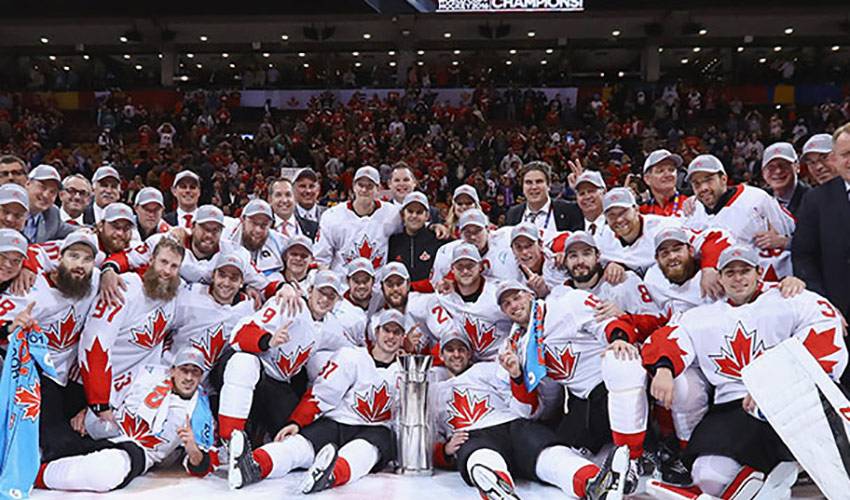 NEW YORK / TORONTO (Feb. 22, 2016) – The World Cup of Hockey 2016, a joint effort between the National Hockey League (NHL) and the National Hockey League Players' Association (NHLPA), has retained Lagardère Sports for the World Cup of Hockey 2016 tournament. The global sports marketing agency, which operates in 25 countries worldwide, will support the efforts of the World Cup of Hockey 2016 by leading sponsorship sales in Europe for the world class, best-on-best international hockey tournament.
"The World Cup of Hockey 2016 is a premier global sports property that will capture the hearts and minds of avid hockey fans, engage casual sports fans and kindle national pride," said Keith Wachtel, NHL Executive Vice President of Global Partnerships. "Who better to partner with than Lagardère Sports, one of the leaders in developing marketing partnerships around the world. We look forward to working with many great brands across Europe who will have the opportunity to activate against what is expected to be the most competitive international hockey tournament ever played."
"The World Cup of Hockey 2016 will showcase the game's best players competing in the spotlight of the international stage," said Mathieu Schneider, NHLPA Special Assistant to the Executive Director. "Lagardère Sports' global marketing reach and expertise will enhance this spotlight on the World Cup of Hockey 2016 and will connect the players and our fans with brands around Europe."
"Hockey is a sport with fans and players from all around the world, and the World Cup of Hockey 2016 is going to be an exciting competition on a global stage," said Andrew N. Pierce, Lagardère Sports President, Golf & Consulting; President & CEO, Americas. "We are proud to partner with the NHL and NHLPA to leverage our global infrastructure and expertise in the European marketplace to create robust marketing partnerships for this significant event."
As part of the agreement, Lagardère Sports will take a leading role in sponsorship sales ventures for the World Cup of Hockey 2016 across Europe, which will include the ability to sell such commercial assets as use of the World Cup of Hockey 2016 marks along with those of the participating teams, group player rights and digital dasherboards for the European broadcasts of the entire tournament. In addition, Lagardère Sports will sell on-ice and in-arena branding assets for the four exhibition games in Russia, Finland, the Czech Republic and Sweden.
###