Anders Lee: Winging it in Edina
What does star NHL winger Anders Lee do when he heads home during the off-season? He wings it, of course.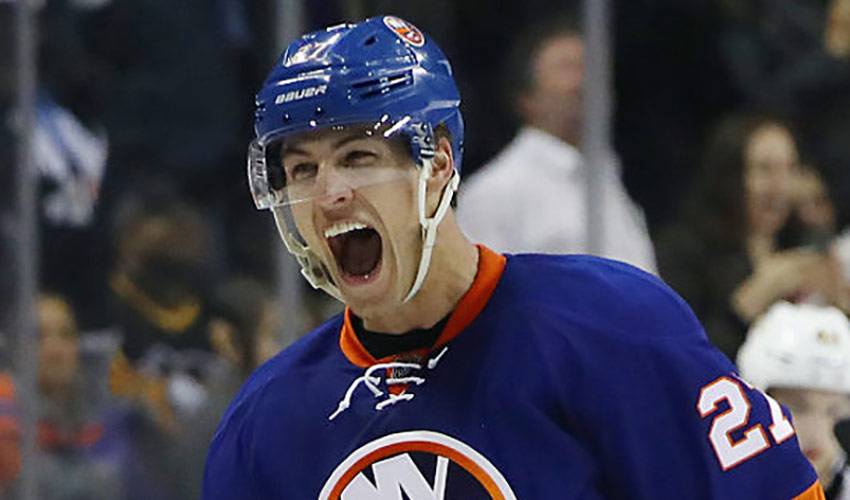 What does star NHL winger Anders Lee do when he heads home during the off-season? He wings it, of course.
It's a spot, the one at 5916 Excelsior Boulevard in the city of St. Louis Park, that Lee knows well. From his hometown of Edina, it's less than a 10-minute drive to Bunny's Bar & Grill, and one of the first stops he makes when he's back in his native Minnesota.
He's been to the beer and wing joint - one that opened its doors in 1933 - more times than he can remember, dating back to his days as a high school hockey and football star in Edina, a city of around 47,000 people situated just southwest of Minneapolis.
Nearly 250 games into his NHL career, Lee makes it a top priority to visit Bunny's every time he returns to his hometown.
"I used to go there all the time," said the 26-year-old, drafted in 2009 by the New York Islanders in the sixth round. "It's definitely on the list when I go back. When I'm home - the guys I went to school with – the texting starts, and everyone heads to Bunny's."
Just like the days when Lee, Edina's record-setting quarterback, and his buddies did after Friday night high school football games.
"We won the conference championship in my junior year and it was a pretty big deal because the city was known more for hockey than football," he recalled. "I also played baseball, too. But, hockey was always No. 1 for me. No matter what we did, we almost always ended up going to Bunny's."
When he wasn't tossing spirals, hitting doubles down the right field line or going top shelf on a crosstown rival, Lee had the odd summer job, including one unique gig in his senior year of high school.
It turns out he was equally sharp away from the sports scene.
"I went door-to-door in Edina and sold knives for a company called Cutco," he recalled. "These knives could cut a penny and never dulled. So, that was the sales pitch. I did pretty well and made some decent money before I went to university at Notre Dame that fall. And you know what? I still have the set I got from the company when I started working for them."
It's one of many fond recollections Lee has of Edina, the place his parents, Thomas and Lisa, still call home.
"You remember hanging out with your friends, maybe heading to Minneapolis to catch a Twins baseball game or going to see a Wild game – just a lot of fun things to do. And you never had to travel far for sports, which was great. All the teams you played against were so close. I think, more than anything, it was just a great place to grow up."
And the wings aren't too bad either.
"Whenever Grace (Lee's fiancée) and I head back to Edina, I know that I'll be making that trip to Bunny's, probably more than once," he said with a laugh.
What's on the menu for Lee?
"Buffalo wings, traditional, with ranch or blue cheese. I could go for some right now."
No word on what the delivery charge is to New York.