Capital City Condors inspire Modern Family crew
Canadian writer-producer Chuck Tatham has always loved hockey, but was so moved by an ad for the Capital City Condors while taking in an NHL game, that he went so far as to get the Modern Family cast involved.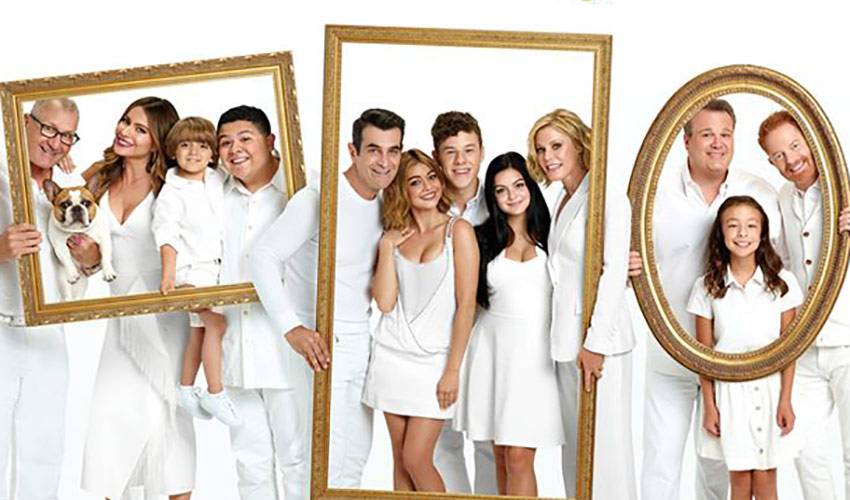 Although he didn't achieve his childhood dream of playing in the NHL, accomplished comedy writer-producer Chuck Tatham is living the Hollywood dream and still loving the game he can never get enough of.
While he takes a self-deprecating tone when discussing his hockey talents, Tatham, who has contributed to some of television's biggest hits, including How I Met Your Mother, Full House, Living Single, Suddenly Susan, The Ellen Show, Arrested Development and Modern Family, has a serious love for the game.
It's something Tatham was recently reminded of when he tuned in to catch some NHL action from his home in California.
"I was watching a game on TV and saw an ad that promoted the Capital City Condors and it really struck me just how great hockey is," said Tatham, referencing the Ottawa area family of hockey teams for people with physical and/or intellectual disabilities. "It's such a wonderful thing. I'm just sitting there minding own business out here in Los Angeles and I have tears in my eyes. I thought maybe we could do a little something. So, I sent a little money with a note telling them what a great program it is. Whether you're young or old, whatever your physical or mental condition, if you can play hockey, that's such a thrill."
Tatham would know.
"I'm still slogging up and down the ice," he continued. "Every time I play, it's a great thrill. I think you could say the way I play hockey is at its basest form. But it's such a joy. And you see the video of these kids of the Capital City Condors playing, and they are having a blast. I thought, 'Wow, this is remarkable.' I loved the idea. That's what hockey is all about."
It prompted Tatham, executive producer of the ABC mega-hit comedy Modern Family, to reach out to a cast member for an assist in promoting the Condors.
Ty Burrell, who plays the role of Phil Dunphy, made a video message for Capital City, one that's prominently featured on the Condors website.
"I asked Ty if he would do something for the Condors and he said yes," recalled Tatham. "So, he did a little video. But he ad-libbed and said his second favourite team is the Leafs. And the next thing you know, Ty and I each get sweaters from the Condors."
The experience led Tatham to recall his early hockey days on the rinks in southwestern Ontario. And although he stopped playing organized hockey when he enrolled at Wilfrid Laurier University, the father of two boys still finds times to get his fix.
Tatham, who moved to Los Angeles in 1991, quickly suited up for a local team, playing alongside fellow Canadian, actor Matthew Perry, along with other Hollywood stars.
"When I was a kid, I thought hockey was about the closest thing you could get to flying because at that age I could actually generate enough speed to feel exhilarated," said Tatham, whose first TV writing job was for Full House in 1992.
He shared the ice – wearing a retro purple and gold Kings sweater – with actors Cuba Gooding Jr., the late Alan Thicke, David Boreanaz and an array of NHL stars.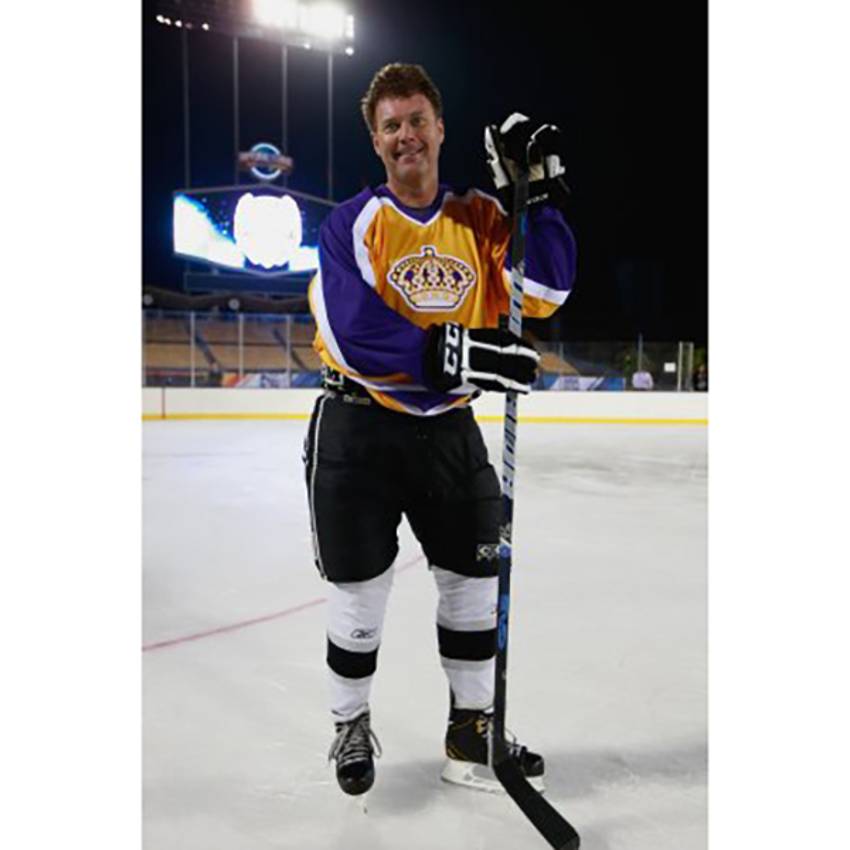 As for assembling a Modern Family hockey dream team, Tatham came up with a lineup that features everything from finesse to grit, to an all-star off-ice staff.
"I'm a defenceman," started Tatham. "My defensive partner is probably Eric (Stonestreet). I think my power forward is Ed O'Neill. He'd do a good Milan Lucic out there. My centreman would be Sarah Hyland because she's small and shifty. My other winger – my sniper – would be Rico (Rodriguez). He's just such a smart guy. He'd be like Brett Hull. He'd find space and make the most of it. For the goaltender, it would be Julie (Bowen) or Sofia (Vergara). They're so funny and gorgeous they'd just distract the shooter. I think our tough guy would be Nolan (Gould) – he's a powerful young man. Jesse (Tyler Ferguson) never purports to being an athlete, but he's such a big fan of Cam in the show, that he'd be in charge of public relations. And Ariel (Winter) – she's so smart – could be the coach and GM."
When he's not busy clearing his own zone, Tatham is working on his latest project, another sitcom, Superior Donuts, slated to appear on CBS. Currently, the show is in pre-production.
"It stars Jermaine Fowler, Judd Hirsch and our friend from Anchorman, Dave Koechner," said Tatham. "When a show has the word 'donuts' in the title, it's required by Canadian law for me to be a part of it."
Despite a hectic schedule, Tatham will always find time for one of his biggest passions.
"Shooting the puck, being on the ice with your friends – it's a very singular feeling," he said. "I've played a lot of football and rugby and baseball, but nothing ever compared to hockey."