Jesse Compher gets her day through inaugural PWHL Draft
Jesse Compher was selected 26th overall by Toronto at the inaugural PWHL Draft, and her brother J.T. could not be prouder.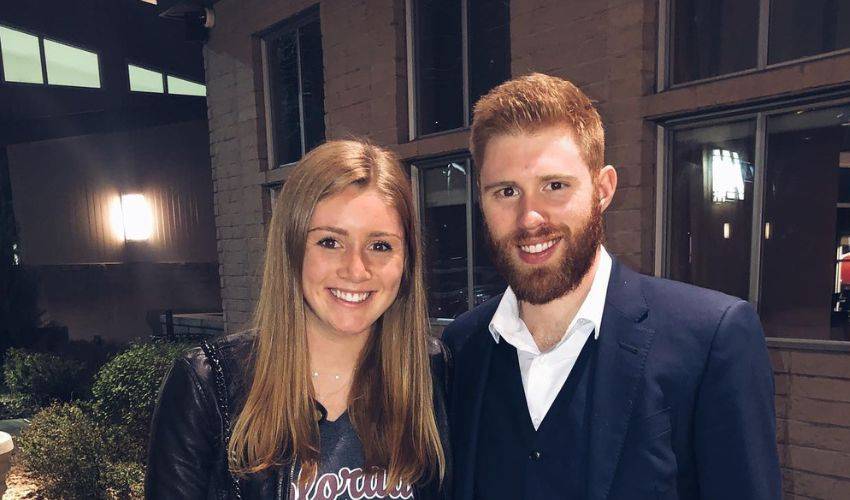 Feature Photo: IG / @jessecompher
---
It has been just over 10 years since J.T. Compher was selected 35th overall at the 2013 NHL Draft in New Jersey.
Compher once again found himself sitting in the stands at another draft on Monday – this time in Toronto. The Detroit Red Wings forward was eagerly anticipating hearing the name of his sister, fellow forward Jesse Compher, being called at the inaugural Professional Women's Hockey League Draft.
It was an experience the Compher family, parents Bob and Valerie, their children, Jesse, J.T. and Morgan, will always remember. It was also a monumental day for women's hockey that had been years in the making.
Played out in front of a packed house at CBC headquarters, 90 of the top players from across the world in the women's game were drafted into the PWHL – the newly formed six-team league, which will see its first on-ice action in January. Luminaries included board member and tennis legend, Billie Jean King, along with other high-profile sports figures.
It was Minnesota native Taylor Heise who was the first player off the board, the U.S. Women's National Team member selected by her home state squad. Twenty-five picks later, former Boston University and University of Wisconsin standout, Jesse Compher, was selected 26th overall by Toronto.
"That day will be one for the history books, which was incredible to be part of," said Jesse, who captained BU in her senior year. "I was lucky to be able to be there and it was awesome to have my family with me. They have supported me throughout my career, and it was amazing to have them there with me. I couldn't ask for a better support system."
It was an equally emotional moment for her older brother – a seven-year NHL veteran, who raised the Stanley Cup in 2022 with the Colorado Avalanche.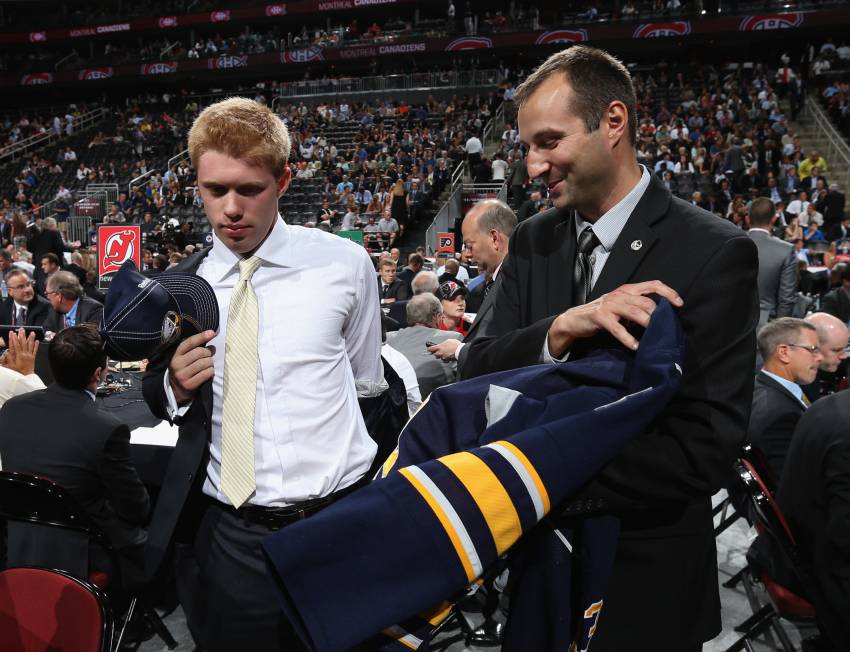 "Any time you go through a draft process, there are a certain amount of nerves associated with it," said J.T., who wore the "C" with the University of Michigan before becoming the 35th overall draft pick of the Buffalo Sabres in 2013.
"I was thinking about my draft day and saw the same emotions in Jesse. There is always a range of excitement and nervousness. She handled it so well. It was awesome to see her get drafted, have the whole family there and see Jesse go to a great place like Toronto. To be there that day for such a historic event was awesome. Everyone who was part of putting it all together did a great job."
Monday's draft was yet another shared hockey memory the brother and sister from Northbrook, Illinois, can add to the long list of connections to the game, which has helped them forge a deep mutual respect for one another.
"J.T. and I got to work out and train together a lot this summer, so I leaned on him a lot when we talked about the draft. He's been through the process, in a different capacity, but to have him by side, a calm presence, was really nice for me. He talked about how it is an anxiety-filled day, you don't know what is going to happen, but that I should just enjoy the moment. And I definitely did. I really did listen to everything he had to say and tried to be as calm as possible."
Toronto will get more than just a talented forward in Jesse, noted J.T., who signed a five-year, $25.5 million contract with the Detroit Red Wings on July 1, 2023.
On-ice accolades and accomplishments aside, which include finishing third in points in the NCAA in 2018-19 with 61, and playing a leading role in helping BU net its first Beanpot as a women's varsity program, Toronto will get a team-first player and first-class teammate.
"I get to work out with Jesse in the summer and she is one of the hardest working people I know," said J.T. of the player whose national team highlights include earning a spot on four IIHF Women's World Championship teams (2019, 2020, 2021, 2022) and winning three medals (gold in 2019; silver in 2021, 2022), along with a silver at the 2022 Olympics Games.
"She is a fun person to be around, something I hear from her teammates that I've met. They enjoy having her in the locker room. She always has the right mindset of wanting to help the team. She's a very good hockey player and a very good person."
Jesse, who also excelled in soccer, lacrosse, basketball, and softball, is counting the days until she gets to suit up for her first PWHL game.
"I think my parents are happy about the two of us playing pretty close to one another," said the 24-year-old. "I'm looking forward to having the chance to play with and against the best players in the world. You can feel the excitement building with the players, the fans and those who love the game."
A list that includes her brother.
"I enjoy being along for the ride in Jesse's career, to see all her hard work paid off. It's great to see her achieve her dreams. It was also great to see the women have their moment. I'm excited for this league. It's an amazing opportunity for the women to showcase their skills, how fun it is to watch how talented they are and their love for the game. I know a lot of these women, personally, and have worked out with them and talked with them. To see the work that they put into the game, I hope this is just the beginning for women's hockey on this level."