Winnipeg Jets sign captain Blake Wheeler to a five-year contract extension
The Winnipeg Jets have signed captain Blake Wheeler to a five-year contract extension.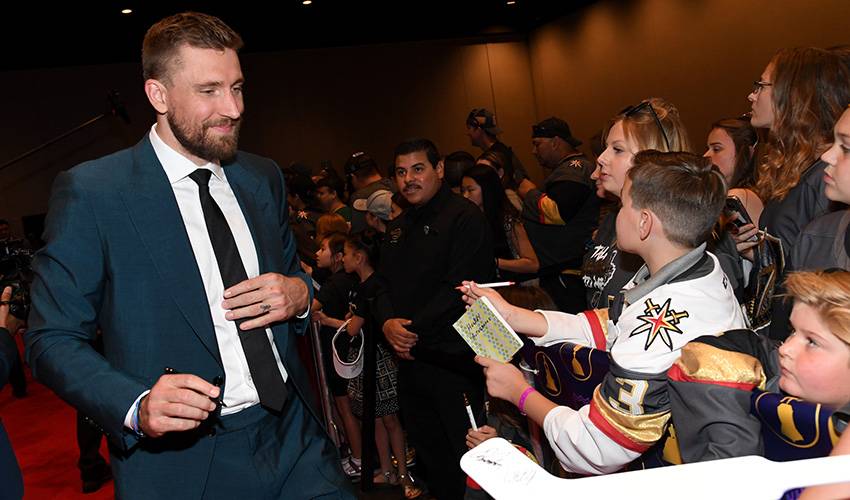 WINNIPEG — The Winnipeg Jets have signed captain Blake Wheeler to a five-year contract extension.
The deal announced Tuesday is worth US$41.25 million, with an average annual value of $8.25 million.
Wheeler, 32, led the Jets with a career-high 91 points (23 goals, 68 assists) last season, good for ninth in NHL scoring. The assist total tied him for the league lead.
The winger from Plymouth, Minn., who has a salary cap hit of $5.6 million for the coming season in the final year of a deal signed with Winnipeg in 2013, will make $10 million in 2019-20, $6.5 million in 2020-21, $10 million in 2021-22, $6.5 million in 2022-23 and $8.25 million in 2023-24.
"With where I'm at in my career, with my age, I feel like my best years are ahead of me," Wheeler told reporters in Winnipeg. "I wanted to give those years to this organization and hopefully push this team to the championship levels."
Wheeler reached at least 20 goals for the fifth consecutive season, and the sixth time in his career, in 2017-18.
The six-foot-five, 225-pound winger made the NHL all-star game for the first time last season and helped lead the Jets to their first Western Conference final.
"There were some lean years," said Wheeler, who was set to become an unrestricted free agent next summer. "Piecing this thing together has been a process. Everyone's been a part of it — from ownership to management, right down to the players. When you're pushing through it and maybe not getting the rewards for your efforts, as a team, it can take its toll.
"To finally kind of get over the hump a bit and have some success and play some really meaningful, fun hockey last spring, it just makes you hungry for more."
Winnipeg locked up goalie Connor Hellebuyck to a six-year, US$37-million contract and defenceman Jacob Trouba to a one-year deal worth $5.5 million in July, but still needs to sign fellow restricted free agent defenceman Josh Morrissey before training camp opens Sept. 13.
"There's been guys here that have invested a lot of time and a lot of blood, sweat and tears to try and build this into something we can be proud of," Wheeler said. "Hopefully, we are getting to the point now where we can be a contending team year-in and year-out.
"That's kind of what we've been pushing for. To be able to be locked into those years is really exciting."
The Canadian Press