Blackhawks add 3 players on 1st day of NHL free agency
The Chicago Blackhawks agreed to contracts with free agents Chris Kunitz, Cam Ward and Brandon Manning on Sunday, addressing their depth in every position group after missing the playoffs for the first time in a decade.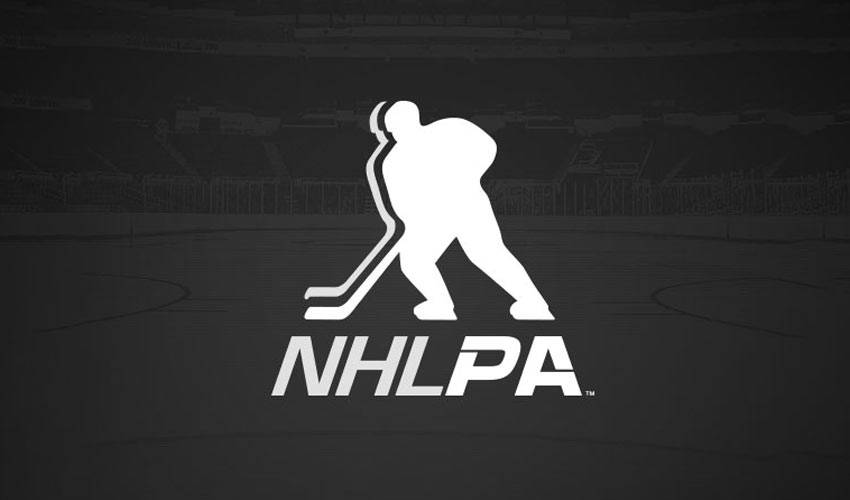 CHICAGO — The Chicago Blackhawks agreed to contracts with free agents Chris Kunitz, Cam Ward and Brandon Manning on Sunday, addressing their depth in every position group after missing the playoffs for the first time in a decade.
Kunitz got a one-year deal worth $1 million, and Ward's one-year contract is for $3 million. Manning received a two-year deal.
The 38-year-old Kunitz gives Chicago another experienced forward, Ward adds to the Blackhawks' depth in goal after Corey Crawford missed most of last season, and Manning joins a mix of aging veterans and intriguing prospects with the defencemen.
"The main thing for us is that we've been able in the past couple of years to accumulate a lot of really good young players who are on the cusp of breakout status," general manager Stan Bowman said in a conference call with reporters.
"In the process of turning it over to the young guys, you still have to mentor those young guys," Bowman said. "I think we have some veteran players that have done some special things — obviously winning three Cups with the Blackhawks — but also having to help them a little bit. Sometimes everything falls on their shoulders. Not only to lead the way, but also to mentor the younger players. That's where bringing in a veteran on a short term basis can help."
Kunitz had 13 goals and 16 assists in 82 games with Tampa Bay last season. He also had an assist in 17 playoff games with the Lightning. The four-time Stanley Cup champion — with Anaheim in 2007 and Pittsburgh in 2009, 2016 and 2017 — also won gold with Canada at the 2014 Olympics.
"The goal from an organizational standpoint is to win a Stanley Cup," Kunitz said. "That's what they're looking to do every single year."
He joins a Chicago team looking for a comeback after a disastrous season. Crawford got hurt in December and the Blackhawks tumbled to 33 wins and 76 points, their lowest totals since they went 31-42-9 during the 2006-07 season. They finished last in the Central Division.
Upgrading its situation in net was one of Chicago's top off-season priorities. Bowman said last month he expects Crawford "to be back and ready to go in training camp," and the goaltender is among the listed players who will attend Blackhawks Convention July 27-29, an annual event where current and former players meet fans and speak with reporters.
"Being a No. 1 goalie in the NHL is not easy," Bowman said. "There's a lot of examples around the league of guys who were great in a limited role, and when you put them in that No. 1 role it's not easy to do. For that reason we were looking to bring someone in who has a pedigree of being able to handle that. A lot of ways, it's the mental side more than the physical. You're the guy. You may have to be the guy for a couple games in a row or a couple weeks in a row. That's different than just being called upon occasionally. We felt that was an area we wanted to get better at."
Anton Forsberg was acquired in the Artemi Panarin trade with Columbus last June, but he struggled in his first year as Crawford's backup and his status is up in the air with the addition of Ward.
"Anton had a great season for us the first few months when he was getting his feet under him as a NHL goalie, with Corey sort of carrying the load," Bowman said. "I think Anton can work his way to (being No. 1 guy) over time, but Cam has the long-time pedigree of being able to handle that."
The 34-year-old Ward was selected by Carolina in the first round of the 2002 draft and spent his first 13 seasons with the Hurricanes. He went 23-14-4 last year with two shutouts, a 2.73 goals-against average and a .906 save percentage.
Ward also has 41 career playoff appearances. He won the Conn Smythe Trophy in 2006 as playoff MVP when Carolina beat Edmonton for its only Stanley Cup title.
"I'm real excited about the new opportunity I've been given with the Chicago Blackhawks," said Ward, who later noted that the Hurricanes did not contact him during the week leading to the start of free agency. "I understand they're going in a different direction and that's their idea. ... It's unfortunate things didn't pan out. I always imagined myself retiring as a Hurricane and playing my whole career there. That being said, this has opened the door for a new opportunity and a new challenge for me. I'm excited to see what comes out of it."
The 28-year-old Manning set career highs with seven goals and 12 assists in 65 games last season with Philadelphia. He also played in six post-season games.
Chicago also announced it had agreed to a three-year contract with defenceman Adam Boqvist. The Blackhawks selected the 17-year-old Boqvist with the eighth overall pick in this year's draft.
___
More AP NHL: https://apnews.com/tag/NHLhockey
The Associated Press