Father time closing in on some players in quest for first Stanley Cup
The chance to win a Stanley Cup only comes along so often, even if a player puts in a lengthy career.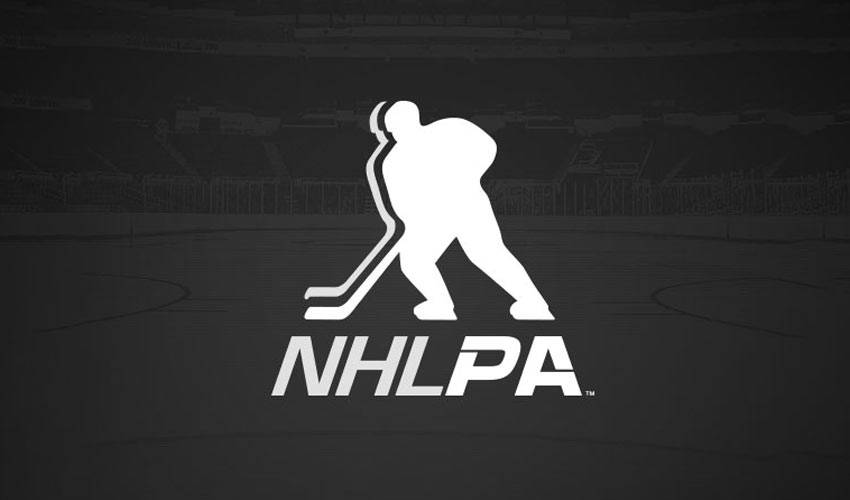 TORONTO — The chance to win a Stanley Cup only comes along so often, even if a player puts in a lengthy career.
There is a group of veterans still searching for their first Stanley Cup this post-season despite their longevity in the game. Here are 10 players to watch:
---
Toronto forward Patrick Marleau — 38 years old, 20 NHL seasons: 1,575 Games Played, 535 Goals, 1,129 Points.
Marleau has played the most playoff games among active players without ever winning a Cup with 177. He produced 68 goals and 120 points in the post-season with San Jose before signing this past off-season with Toronto. Marleau, from Swift Current, Sask., made the playoffs 17 of the 18 seasons he dressed for the Sharks, with a loss against Pittsburgh in 2016 his lone Cup finals appearance.
---
Nashville forward Mike Fisher — 37, 18 seasons: (1,104 GP, 278 G, 589 PTS.)
Fisher saw opportunity and put his retirement on hold to rejoin the President's Trophy winning Predators in an attempt for his first Stanley Cup. The Peterborough, Ont., native had thought about calling it quits after Nashville's run to the finals last season but re-signed in February for one more go at it. Fisher has played in 134 career playoff games and made it to the finals twice. The other time came back in 2007 with Ottawa.
---
San Jose forward Joe Thornton — 38, 20 seasons: (1,493 GP, 397 G, 1,427 PTS.)
Thornton came close to his first Cup two years ago when his Sharks bowed out in the finals against Pittsburgh. He's played 160 playoff games and made two other Conference Finals with San Jose, but a championship still eludes him. The Sault Ste. Marie, Ont., native is sidelined with a knee injury to start the post-season but is hopeful to return in the first round and make another major push.
---
Winnipeg forward Matt Hendricks — 36, 10 seasons: (581 GP, 54 G, 113 PTS.)
Hendricks, from Blaine, Minn., has only made the playoffs four times in his career, with his last appearance back in 2013 with Washington. He didn't play his first NHL game until he was 27 and wasn't a full-time NHLer until 2009. At 36, he's the oldest player on the Jets' roster by four years. He's currently sidelined with a lower-body injury that's kept him out since March 13 and needs his team to get past the first round to give him a chance at returning to the lineup.
---
Minnesota forward Mikko Koivu — 35, 13 NHL seasons: (925 GP, 193 G, 659 PTS.)
Koivu is in his 13th NHL season and has made the post-season eight times, including the past six springs. The Turku, Finland native has played 51 playoff games, but has never made it out of the second round. Koivu averaged his lowest amount of ice time this season (18:29), serving as Minnesota's captain since his sophomore year, but is still a big part of Minnesota's success. He still trails older brother Saku in playoff games played (80) by a large amount.
---
Los Angeles defenceman Dion Phaneuf — 33, 13 seasons: (981 GP, 136 G, 488 PTS.)
Phaneuf is in his 13th season and finally on a team that's built for a playoff run. Prior to making the Conference Final last season with Ottawa, the Edmonton product had been to the playoffs four other times and never made it out of the first round with Calgary or Toronto. Nineteen of his 51 career playoff games came in the Senators' surprising run to the final four in 2017, perhaps giving him some much-needed experience to help the Kings get back to the top.
---
Vegas defenceman Deryk Engelland — 36, 9 seasons: (548 GP, 27 G, 109 PTS.)
Engelland was part of Pittsburgh's organization when it won the 2009 Cup, but was on its American Hockey League affiliate and didn't make his NHL debut until the following season as a 27-year-old. By the time the Penguins won two more Cups he had moved on to Calgary. The Edmonton native has only 29 career playoff games to his name and likely didn't expect many more when selected by an expansion team. A 2015 second-round exit with Calgary is the furthest he's gone in the spring.
---
New Jersey forward Brian Boyle — 33, 11 seasons: (693 GP, 106 G, 192 PTS.)
Boyle, from Hingham, Mass., had made the Cup final with two different teams but has yet to win it all. He went to back-to-back finals, first with the Rangers in 2014 and then Tampa Bay the year after. This is Boyle's eighth playoff appearance and he has 106 career post-season games under his belt. A Cup this season would be the perfect ending after a terrible start to the year. His physical exam to open training camp led to a diagnosis of chronic myeloid leukemia, a treatable form of cancer.
---
Washington forward Alex Ovechkin — 32, 13 seasons: (1,003 GP, 607 G, 1,122 PTS.)
Ovechkin is the youngest player on this list and has taken lots of scrutiny over his career for not winning a Stanley Cup. The Russian sniper has been to the post-season nine times and played 97 playoff games, yet he's never made it to the third round. The Capitals captain isn't showing any signs of slowing down and has three more years remaining on his 13-year, $US124 million dollar contract signed in 2008. He's outlasted five different Washington coaches in his quest for the Cup.
---
Anaheim defenceman Kevin Bieksa — 36, 13 seasons: (808 GP, 63 G, 278 PTS.)
Bieksa is amongst a group of veterans on Anaheim still gunnig for their first Cup. He's made the post-season 10 times in 13 NHL seasons and has played 85 playoff games — 71 of those with Vancouver. In 2011 the Grimsby, Ont., native came a win away from the Cup with the Canucks along with teammate Ryan Kesler, but fell in seven games to Boston. Kesler, 33, has played 14 seasons with 97 playoff appearances without a championship. Goaltender Ryan Miller, 37, and 38-year-old forward Jason Chimera are also nearing retirement without a ring.
---
Kyle Cicerella, The Canadian Press