Sharks boost scoring by acquiring Evander Kane from Sabres
The San Jose Sharks have acquired forward Evander Kane from the Buffalo Sabres in a move to upgrade their depleted forward group.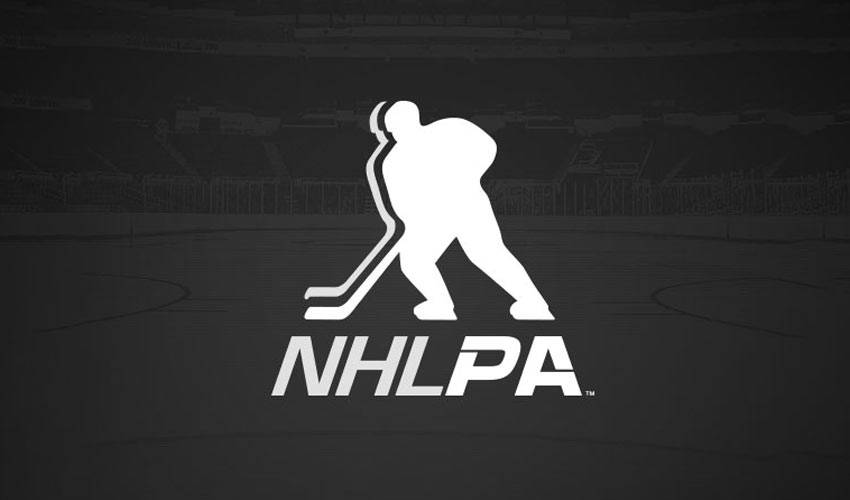 SAN JOSE, Calif. — The San Jose Sharks acquired forward Evander Kane from the Buffalo Sabres on Monday in a move to upgrade their depleted forward group.
The Sharks dealt conditional first and fourth-round picks in 2019 and prospect Danny O'Regan to the Sabres to add a high-scoring winger just before the trade deadline.
San Jose never replaced forward Patrick Marleau after he left as a free agent last July for Toronto, waiting for the right moment to add a top-six forward.
With centre Joe Thornton sidelined with a knee injury and the Sharks fighting for a playoff spot, general manager Doug Wilson pounced at the deadline.
"We certainly really like his game, like his ingredients and everything," Wilson said. "We get to get him in here, let's get to know each other and go from there."
He is in the final season of a $31.5 million, six-year contract and is eligible to become an unrestricted free agent this summer. The Sharks plan to wait until after the season to discuss a long-term deal.
If Kane doesn't sign with San Jose this summer, the first-round pick in 2019 becomes a second-rounder, unless the Sharks win the Stanley Cup. San Jose also has the option of keeping the fourth-round pick in 2019 and trading a 2020 third-rounder instead.
"It was a difficult market for rentals," Sabres general manager Jason Botterill said. "I think the younger players in the league certainly got a good reward, players with term certainly got a good reward.
"But it was a scenario where we had a lot of conversations out there and certainly a lot of interest, but I think you saw with the rental market for rental players it was more of a difficult market than previous years."
The Sharks began the day in second place in the Pacific Division, one point ahead of Anaheim and two in front of Calgary. They rank 16th in the league in scoring with 178 goals and had just four goals in losing the final three games on a recent road trip that ended with a 3-2 overtime loss in Minnesota.
San Jose has no power-play goals in its past nine games, failing on all 20 opportunities.
Kane has 20 goals and 20 assists in 61 games for the Sabres, but has scored just five goals in his past 26 contests. The nine-year veteran has 177 goals and 163 assists in 557 games but has never made the post-season.
"This is a great opportunity," he said. "Excitement probably doesn't do it enough justice too how I feel. I'm looking forward to having the opportunity to possibly play in the playoffs and add as much as I can to that group and help get us in there and hopefully go on a long run."
Kane's departure from Buffalo was inevitable given his status as an upcoming free agent this summer. The Sabres are in rebuilding mode in Botterill's first year and are in last place in the Eastern Conference.
Kane arrived in Buffalo as the centerpiece of a blockbuster trade under former general manager Tim Murray in February 2015 when Buffalo sent defenceman Tyler Myers, forward Drew Stafford, two prospects and a first-round pick to Winnipeg in exchange for Kane, defenceman Zach Bogosian and a prospect.
Kane hit the 20-goal mark in each of his three seasons with the Sabres, including a team-best 28 goals in 2016-17.
Though Kane has produced on the ice when healthy and been active in working with Buffalo-area charitable groups, he has been questioned for his immaturity off the ice.
Kane has had two legal run-ins, including being arrested for grabbing three women by the hair and neck during an altercation at a Buffalo bar in June 2016. The charges were eventually dismissed on condition Kane stayed out of trouble as part of a plea agreement in which a prosecutor described the player's behaviour as "arrogant, boorish and surly, but not criminal."
Earlier that year, the Sabres suspended Kane for one game for missing practice a day after pictures surfaced on social media of the player celebrating in Toronto after attending the NBA All-Star Game.
"We're not talking about last week or last month. We're talking about a number of years ago," Kane said. "I've grown up a lot since then and I've moved on from it and I think I've shown that over the course of the last two or three years. It's something I've put behind me."
O'Regan has no goals and four assists in 19 games this season with San Jose. He was a linemate at Boston University with Sabres star Jack Eichel and forward Evan Rodrigues.
___
AP Hockey Writer John Wawrow and freelancer Mark Ludwiczak in Buffalo, New York, contributed to this report
___
More NHL hockey: https://apnews.com/tag/NHLhockey
Josh Dubow, The Associated Press