Forward Mike Fisher signs 1-year deal to return to Predators
The team signed the centre to a one-year, $1 million contract. The contract will be pro-rated over the remainder of this season.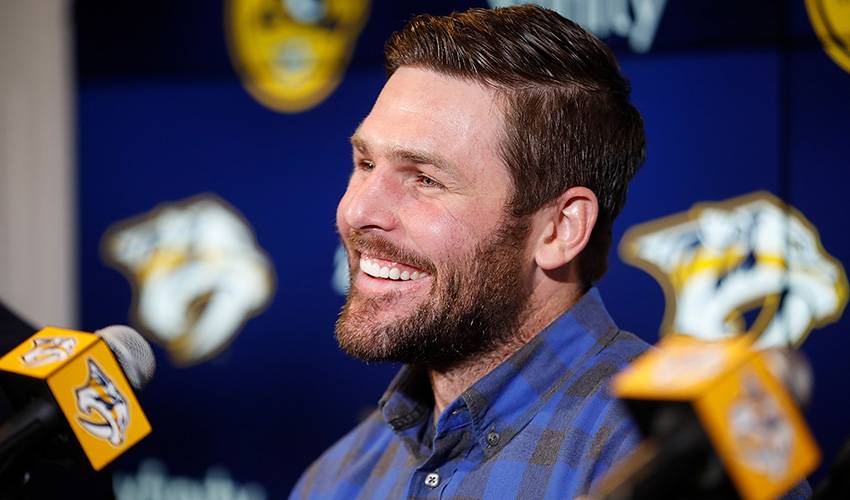 Nashville Predators forward Mike Fisher has made his return from a brief retirement official by signing a one-year, $1 million contract for the remainder of the season.
Fisher had announced Jan. 31 that he was planning to return to the Predators. The 6-foot-1 centre had announced his retirement in August.
Fisher had 18 goals and 24 assists for Nashville during the 2016-17 season while helping the Predators win the Western Conference. The Predators lost the Stanley Cup Final to the Pittsburgh Penguins.
The 37-year-old Fisher has 109 goals and 128 assists in 413 games with Nashville since the Predators acquired him from the Ottawa Senators in February 2011. He ranks fifth in franchise history in goals (109) and has played in 134 playoff games, the most of any current Predator.
___
More AP NHL coverage: https://apnews.com/tag/NHLhockey
The Associated Press