Bruins acquire Nash in trade with Rangers, sign Gionta
The New York Rangers traded forward Rick Nash as part of a multiplayer deal with the Boston Bruins on Sunday.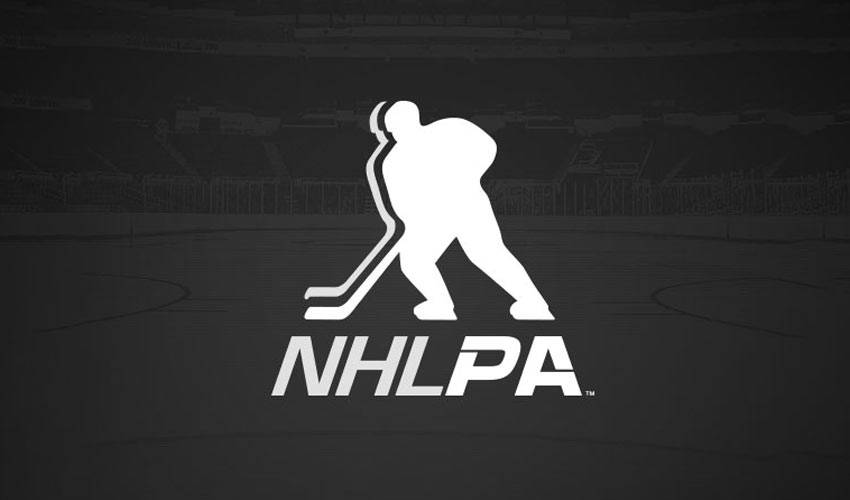 BUFFALO, N.Y. — As well as the Boston Bruins have been playing, general manager Don Sweeney wasn't going to pass up an opportunity to make them better. And bigger.
Sweeney continued solidifying a playoff push Sunday by acquiring forward Rick Nash in a multiplayer trade with the Rangers that leaves New York retooling for the long-term future. The Rangers acquired the Bruins' first-round pick in this year's draft as well as forwards Ryan Spooner and Matt Beleskey, prospect defenceman Ryan Lindgren and a seventh-round pick in the 2019 draft in a deal reached a day before the NHL's trade deadline.
"Our players have made a push and I wanted to inch that along if we could, and reward it in a way," Sweeney said.
At 6-foot-4, Nash provides Boston an established power forward to fill out their second line centred by David Krejci. And the 33-year-old Nash, who has topped 30 goals in eight of his 15 seasons, also adds an offensive dimension to a team that has leaned heavily on its top line, which has combined to score 73 of Boston's 192 goals this season.
The Bruins lost 4-1 to Buffalo in Nash's debut and squandered an opportunity to jump into second place in the Atlantic Division standings, a point ahead of Toronto.
Nash arrived in Buffalo in time for the game and was credited with five shots on goal and 17 1/2 minutes of ice time.
The game was Nash's first in nearly a week after the Rangers had him sit out their previous two games to avoid the possibility of him getting injured.
"It was a strange last few weeks in New York, but I've moved on and I'm excited about this opportunity," he said.
Nash knew he was on the move being in the final year of his contract and eligible to become an unrestricted free agent this summer, and after the Rangers asked him to submit a list of teams he'd consider joining.
The Bruins topped his list, though Nash acknowledged he was ready to go almost anywhere.
"I wasn't going hold them hostage or anything like that, but I wanted to go to a place that wanted me and a place that had a chance to win," he said. "And I think Boston fits those perfectly."
Boston wasn't done adding to its roster by signing Brian Gionta to a one-year $700,000 contract. Gionta returns for a 16th NHL season after serving as captain of the United States Olympic team, which was eliminated following a loss to the Czech Republic in the quarterfinal round at the Pyeongchang Winter Games on Tuesday.
For the Rangers, trading Nash further signalled their plans to overhaul the aging core of a roster that helped New York make the playoffs in each of the previous seven seasons, including the team that lost the 2014 Stanley Cup Final in five games to Los Angeles.
The Rangers are slipping out of playoff contention in going 5-16 in their past 21 games since Jan. 7, and have lost six straight in preparing to host Detroit on Sunday.
Adding the Bruins' first-round pick gives the Rangers nine selections in this year's draft, including six in the first three rounds.
This marked the second trade between the two teams this past week. On Tuesday, the Bruins acquired veteran defenceman Nick Holden for prospect Robbie O'Gara and a draft pick.
New York might not be done dealing with captain Ryan McDonagh also considered to be on the trading block.
And with Nash off the market, the focus of trade attention also turns to whether Sabres forward Evander Kane and Ottawa Senators defenceman Erik Karlsson will also be dealt by Monday afternoon.
Kane has already acknowledged he expects to be traded, and was held out of Buffalo's lineup for the second consecutive game on Sunday.
Nash has 18 goals and 28 points in 60 games this season. He was selected by Columbus with the No. 1 pick in the 2002 draft and played his first nine seasons with the Blue Jackets before being traded to the Rangers in a multiplayer deal in July 2012. Overall, he has 434 goals and 799 points.
The Rangers saluted Nash following the trade by posting a note on their Twitter account by thanking him for "6 memorable years as part of the New York Rangers family. ... Once a Ranger, always a Ranger. We salute you!"
The 26-year-old Spooner has 41 goals and 142 points in 252 NHL games since being selected by Boston in the second round of the 2010 draft. Lindgren was selected by Boston in the second round of the 2016 draft and currently is playing his sophomore season at the University of Minnesota.
NOTES: Gionta, who lives in Buffalo, watched the game with his family from a private suite. He declined an interview request following the game by telling The Associated Press that the Bruins asked him to wait until Tuesday, when he's scheduled to have his first practice with the team in Boston. ... The Bruins also placed defenceman Paul Postma on waivers.
___
More NHL hockey: https://apnews.com/tag/NHLhockey
John Wawrow, The Associated Press