Kings acquire defenceman Dion Phaneuf in trade with Senators
Dion Phaneuf is on the move again as the Los Angeles Kings hope he bolsters their blue line for a playoff run.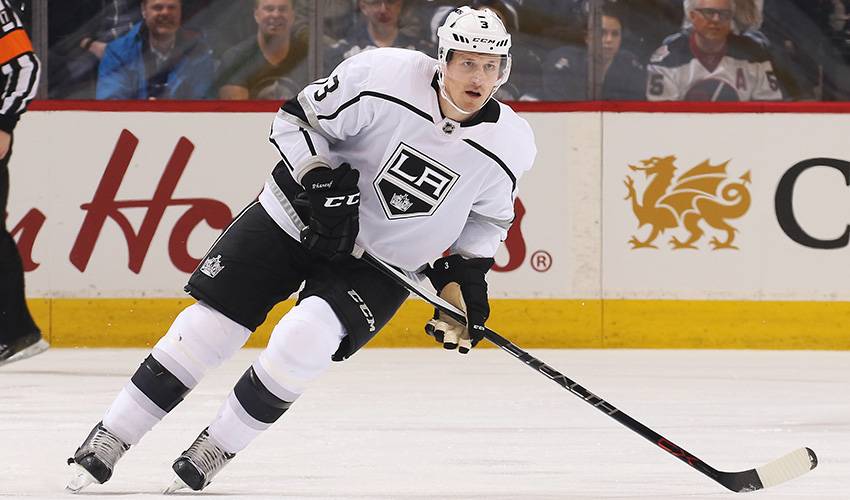 Dion Phaneuf is on the move again as the Los Angeles Kings hope he bolsters their blue line for a playoff run.
Los Angeles acquired the veteran defenceman and forward Nate Thompson from the Ottawa Senators on Tuesday night for forwards Marian Gaborik and Nick Shore. The Senators are retaining 25 per cent of Phaneuf's $7 million salary-cap hit, so the Kings get a top-four defenceman for $5.25 million over the next three-plus years.
"Dion brings to our club a great deal of experience and leadership," Kings general manager Rob Blake said. "He also plays with a physical edge, which complements our lineup well."
The 32-year-old Phaneuf was pulled from Ottawa's bench during a 6-3 loss at the Pittsburgh Penguins with the trade being finalized afterward. The Kings visit the Penguins on Thursday, so he doesn't even have to leave Pittsburgh to meet up with his new team.
"I'm excited to be going to the Los Angeles Kings," Phaneuf said. "It's going to be a real good experience for me to be able to join that team. ... I'm excited about the team that they have, where they're at in the standings and I'm going to go there and do my best to do whatever I can to help their team."
Phaneuf has 16 points in 52 games this season and 478 in 954 games during his 13-year NHL career with the Calgary Flames, Toronto Maple Leafs and Senators. He was traded again almost exactly two years after the Senators got him from the Maple Leafs.
The timing of the trade was a bit unusual, though the fact he was dealt came as no surprise. After reaching double overtime in Game 7 of the Eastern Conference final last spring, the Senators are 19-27-9 and just three points out of last place in the Atlantic Division.
"Everybody knows that things are going to happen," Ottawa captain Erik Karlsson said. "You just never know when it's going to happen or if it's going to happen. So, we wish him all the best ... going to L.A. I know personally he's going to do real well there."
Phaneuf joins a Kings team that's just outside playoff position in the Western Conference and goes from playing with Norris Trophy-winning defenceman in Karlsson to another in Drew Doughty. He should be an offensive upgrade on the power play, where Los Angeles is ranked 19th in the league.
The always budget-conscious Senators save money even as they take on the 35-year-old Gaborik's contract, which has about $11 million left on it over the next three years. Gaborik is a buyout candidate after this season, a move that would be an additional help to Ottawa's bottom line.
"Marian has enjoyed a tremendous career to date and has played an integral role with our team over the years, including a Stanley Cup championship," Blake said.
Phaneuf signed this $49 million, seven-year contract when he was with Toronto on New Year's Eve 2013. He elected not to waive his no-movement clause last summer to be left unprotected in the Vegas Golden Knights expansion draft, a decision that cost the Senators defenceman Marc Methot.
Now Phaneuf is gone, too.
"The business is the business," he said. "For me, it's a business decision that the Ottawa Senators wanted to move me, and I respect that."
___
AP freelance writer Dan Scifo in Pittsburgh contributed to this report.
___
Follow Hockey Writer Stephen Whyno on Twitter at https://twitter.com/SWhyno
___
More NHL hockey: https://apnews.com/tag/NHLhockey
Stephen Whyno, The Associated Press