NHL rescinds ban on rainbow-coloured, other stick tape supporting social causes
The league said in a statement Tuesday that players will have the option to represent social causes with stick tape throughout the season.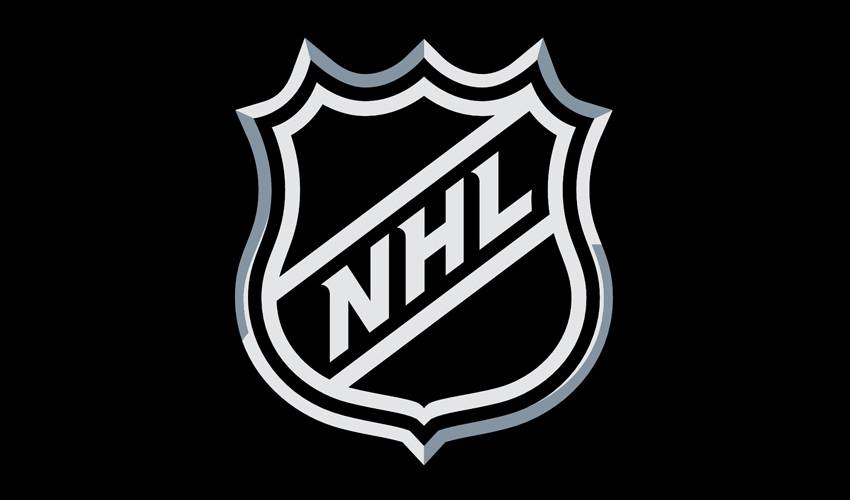 The NHL has rescinded its ban on players using stick tape to support social causes, including rainbow-coloured Pride tape.
The league said in a statement Tuesday that players will have the option to represent social causes with stick tape throughout the season. 
The decision, which the NHL said came after consultation with the NHL Players' Association and the NHL Player Inclusion Coalition, made no mention of jerseys and other equipment.
The league sent out a memo to teams earlier this month that reiterated a ban on altering on-ice gear for warmups and official team practices to reflect theme nights.
Arizona Coyotes defenceman Travis Dermott was the first player to defy the order on Pride tape when he sported it on his stick over the weekend. 
Dr. Kristopher Wells, the co-founder of Pride Tape, a leading manufacturer of rainbow-coloured tape, thanked Dermott on social media following the NHL's backpedal.
"We owe a huge debt of gratitude to Travis Dermott," Wells posted to X, the social media platform formerly known as Twitter. "It was his courage that helped to break the ban.
"Change doesn't happen without the support of allies!"
The move against rainbow-coloured tape came after the league received widespread criticism last season when a handful of players opted out of wearing Pride-themed jerseys in support of the LGBTQ community. 
The NHL announced in June teams would no longer wear themed uniforms in warmups, which included Pride nights, Hockey Fights Cancer and military appreciation celebrations.
Players across the league — including Edmonton Oilers captain Connor McDavid and Toronto Maple Leafs defenceman Morgan Rielly — expressed disappointment in the NHL's decision to ban Pride tape earlier this month. 
"I'm going to continue to be involved in the community," Rielly said Oct. 10. "And offer support to those communities and those groups that want that (and) need that." 
Wells, the Pride Tape co-founder, said at the time some NHL players ordered the product from his company after the announcement.
Former NHL executive Brian Burke, a staunch supporter of LGBTQ community in hockey, was critical of the league's initial decision on Pride tape, calling it a "surprising and serious setback."
Burke, now executive director of the Professional Women's Hockey League Players' Association, added on social media earlier this month that the move stripped teams and players of a powerful way to support causes they care about to protect the small minority of players "who do not want to answer any questions about their choices."
No current or former NHL player has come out as gay.
Then-Philadelphia defenceman Ivan Provorov was the first player to skip warmup in January when the Flyers wore rainbow-coloured jerseys before their Pride night game, citing his Russian Orthodox religion. 
A half-dozen players followed for a variety of reasons — fellow Russians Ilya Lyubushkin, Denis Gurianov and Andrei Kuzmenko, as well as Canadians James Reimer, and brothers Eric and Marc Staal.
Individual teams, including the New York Rangers, Minnesota Wild and Chicago Blackhawks, decided not to have any players wear Pride jerseys in warmup. 
"You know what our goals, our values and our intentions are across the league, whether it's at the league level or at the club level," NHL commissioner Gary Bettman said in February during all-star festivities. "But we also have to respect some individual choice, and some people are more comfortable embracing themselves in causes than others. 
"And part of being diverse and welcoming is understanding those differences."
The You Can Play Project, an organization that advocates for LGBTQ participation in sports and has partnered with the NHL for a decade, called Tuesday's reversal "a win for us all."
"Actively welcoming communities into hockey is imperative to keep the sport strong now and into the future," You Can Play said in a statement. "We appreciate every person, team and organization that made their voice heard to support this change and appreciate the NHL's willingness to listen and make the right choice."
The NHLPA said in a separate statement it was "pleased to see the league's policy has been revised." The union also thanked You Can Play for the organization's "consistent advocacy."
-With files from The Associated Press and Daniel Rainbird in Montreal.
This report by The Canadian Press was first published Oct. 24, 2023.
___
Follow @JClipperton_CP on X.
Joshua Clipperton, The Canadian Press