Jessica Campbell, Kori Cheverie breaking barriers for female coaches in NHL
Campbell joined a suddenly growing list of female coaches to take an NHL bench a day after Kori Cheverie did so with the Penguins.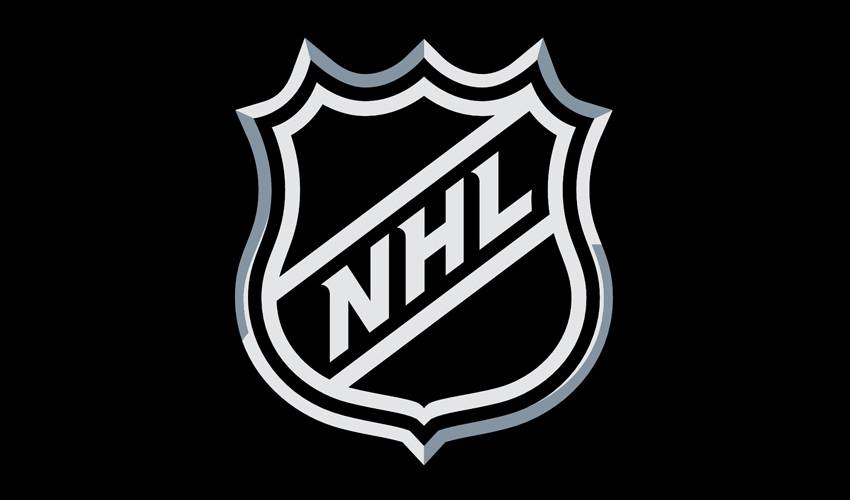 Jessica Campbell grew up wanting to play in the NHL.
Now she's finding a place for herself in hockey's top men's league — and it's behind the bench.
The Coachella Valley Firebirds assistant is in a position to make it as a coach, something she couldn't have imagined even a few years ago.
"I didn't imagine this path for me. I didn't see it," she said. "Quite frankly there was no visibility and there weren't other females doing this work, and so I didn't know it was possible."
Last year, the 31-year-old from Rocanville, Sask., became the first female full-time coach in the American Hockey League.  
On Monday, she stood behind an NHL bench for the Seattle Kraken in a pre-season game against the Calgary Flames.
After getting a taste of life in the NHL, she's intent on making it a full-time gig.
"It's motivating, it's inspiring," said Campbell of her experience on an NHL bench. "The other night was no different, being among the team, within the staff — and in that, it just showed me this is where I could get to."
Campbell joined a suddenly growing list of female coaches to take an NHL bench a day after Kori Cheverie did so with the Pittsburgh Penguins.
Cheverie, recently hired as head coach of Montreal's Professional Women's Hockey League team, served as a guest coach for the Penguins in a pre-season game against the Columbus Blue Jackets on Sunday.
Tennis legend and activist Billie Jean King, who's also on the board of directors for the newly-formed women's professional league, applauded Campbell and Cheverie on X, the social media platform formerly known as Twitter, for "making history."
Cheverie is hoping their NHL appearances will help break down barriers for women in hockey.
"It's definitely something that will continue to put female coaches on the map," she said. "We're coaches at the end of the day, we study the game, we watch the video, we coach the players, we understand the game, we've played it. The only thing that really separates us is male and female."
Campbell hopes the presence of women in the NHL won't be the exception in the near future.
"Hopefully this topic someday is a boring question or a boring discussion just because there's so many of us," she said.
Campbell was a decorated player in the NCAA, the Canadian Women's Hockey League (CWHL) and Canada's women's national team, with whom she won silver at the 2015 world championship.
With the exception of a short stint with the Malmo Redhawks in Sweden in 2019-20, she hung up her skates in 2017.
She had a second career as an entrepreneur and started her own business, JC Powerskating, to train skills and skating to top athletes.
The business took off during the COVID-19 pandemic as NHL players — including Shea Weber, Brent Seabrook and Mathew Barzal — sought a way to train amid lockdowns before the 2020 bubble playoffs.
"(The NHL clients) went from two guys, to 10 guys, to all of a sudden 20-25 guys," she said. "I'm running a training camp for the NHL playoffs.
"It kind of was my 'aha' moment of 'this is what I want to do.' I believed that I was bringing something unique to the table, something valuable."
From there, Campbell took on coaching opportunities in Europe and served as an assistant for Germany's men's team at the 2022 world championship. Coachella Valley head coach Dan Bylsma took notice and added her to his staff.
The Firebirds made it to the Calder Cup final last season with Campbell managing the offence, power play and skills roles. She's also worked closely with some of the Seattle franchise's top prospects, including Shane Wright and Tye Kartye.
Campbell has a "laser focus" on putting in the work to coach at the highest level.
"The ultimate goal is to be coaching in the National Hockey League," she said. "It's not a sprint for me, it's just a marathon of learning and growing."
Cheverie's marathon to the NHL bench has taken a different path.
Her own CWHL career ended in 2016, and in 2019 the New Glasgow, N.S., native jumped to assistant coach on the Canadian women's team. She also became the first woman to be a full-time coach of a U Sports men's team as an assistant for the Metropolitan Rams from 2016 to 2021.
The 36-year-old is a member of the NHL coaches association in the female coaches program launched in 2020 and it's through that program she caught the attention of Pittsburgh Penguins head coach Mike Sullivan.
The Penguins invited her to their development camp as a guest coach to join the team for training camp. She'll also spend time with the team in the regular season before beginning her duties as Montreal's PWHL coach.
"Regardless of who I'm coaching, whether it's Sidney Crosby or Marie-Philip Poulin, I'm gonna prepare the same way," Cheverie said.
Although she's a guest coach, Cheverie says it doesn't feel like the Penguins are just giving her a chance, but rather it's a two-way street where Pittsburgh's coaches can also learn from her perspective.
In Pittsburgh's 4-3 overtime loss to Columbus, she was in the mix discussing overtime and shootout strategy with assistant coach Mike Vellucci, who was running the bench that game.
"It was a pretty neat experience to be a part of and to feel like your opinion is obviously valued and you're there for a reason," she said. "It's not just to provide an opportunity to someone, but to be able to learn from each other and really take the experience in from both sides of it."
This report by The Canadian Press was first published Sept. 29, 2023.
Daniel Rainbird, The Canadian Press