Red Wings sign Dylan Larkin to 8-year, $69.6M deal
The Red Wings announced the deal on Wednesday, two days before the NHL trade deadline.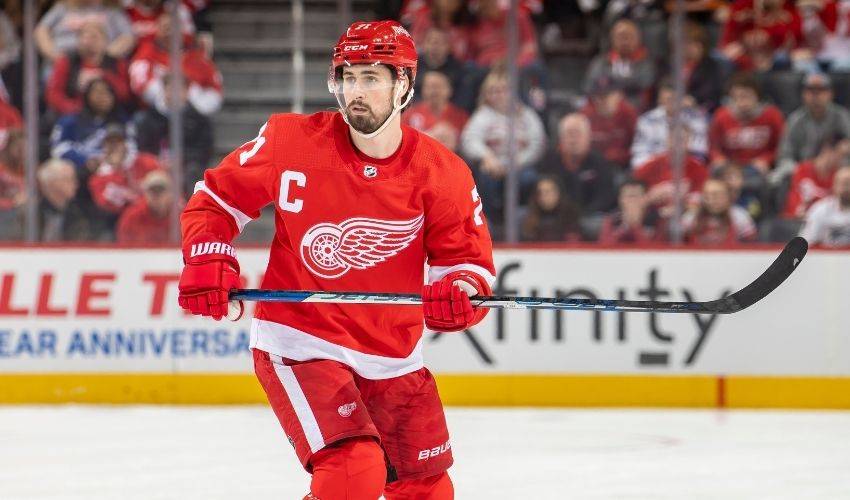 DETROIT (AP) — The Detroit Red Wings have signed center Dylan Larkin to an eight-year, $69.6 million contract, banking on their captain being a key player in the next phase of their rebuilding plan.
The Red Wings announced the deal on Wednesday, two days before the NHL trade deadline.
Larkin's new contract will pay him an average of $8.7 million per year.
Also on Wednesday, the Red Wings acquired a conditional first-round pick and a 2023 second-round pick from Vancouver for defenseman Filip Hronek and a 2023 fourth-rounder. The first-rounder is the Islanders' pick from the trade for Bo Horvat, which is top-12 protected.
The Red Wings have lost three in a row after consecutive losses to the Ottawa Senators earlier this week and are attempting to end their lengthy playoff drought. They enter Wednesday five points behind Pittsburgh for the second wild-card spot in the Eastern Conference.
The Red Wings, who haven't reached the postseason since the 2015-16 season, will try to make up ground as they host the Seattle Kraken on Thursday night.
Larkin, a three-time NHL All-Star, leads the Red Wings with 22 goals and 57 points in 59 games this season. The 26-year-old has 169 goals and 415 points since making his NHL debut in Detroit during the 2015-16 season.
Larkin, who is from Waterford, became first Michigan native to be a Red Wings captain when he was given that honor two years ago.
Detroit drafted the University of Michigan product with the No. 15 pick overall in 2014 and he has given the franchise a dependable, two-way player during a string of lackluster seasons followed its run of 25 straight postseason appearances.
On Tuesday, Detroit signed defenseman Jake Walman to a three-year, $10.2 million contract.
___
AP NHL: https://apnews.com/hub/nhl and https://twitter.com/AP_Sports
Larry Lage, The Associated Press